Lancaster City

Welcome Center

Located inside Lancaster's historic Old City Hall building constructed in the late 1790s, the Lancaster City Welcome Center is a great resource for visitors and locals alike! Stop in to get recommendations from our Travel Consultants, take a historic walking tour, or experience our gallery installations. The Welcome Center has a wide variety of maps & brochures available, and offers select Lancaster-themed merchandise.

Start Planning Your Trip
Find Us Downtown
Lancaster City Welcome Center
38 Penn Square
Lancaster, PA 17603

If you have trouble locating us with your GPS, use the address:
5 West King Street
Lancaster, PA 17603
Curated Tours of Lancaster City
Whether you're visiting for the first time, or you've lived here for years, there's plenty to see and do in Lancaster City. Take a peek at our curated guides to experience Lancaster like a local!
Hours
Monday & Sunday: Closed
Tuesday – Saturday: 9:00 a.m. – 3:00 p.m.
Accessibility
The Lancaster City Welcome Center has a handicap accessible entrance on the right side of the building, with a slight ramp to the door. Elevator access is available for each floor of the building.
Restrooms
Please note, the Lancaster City Welcome Center does not have public restrooms.
Services We Provide
Lancaster City Welcome Center
Visitor Information: recommendations on city and local attractions, a wide selection of brochures and maps including the official "Lancaster City Visitor Guide & Map"
Offers select Lancaster-themed merchandise and Downtown Dollars
Explore the "Living Gallery" on the first floor and experience rotating gallery exhibits on the second floor
City of Lancaster Office of Promotion
Public space permits for events, festivals, and block parties.
Facility & Activity Permits and Block Party Permit Applications can be picked up on the first floor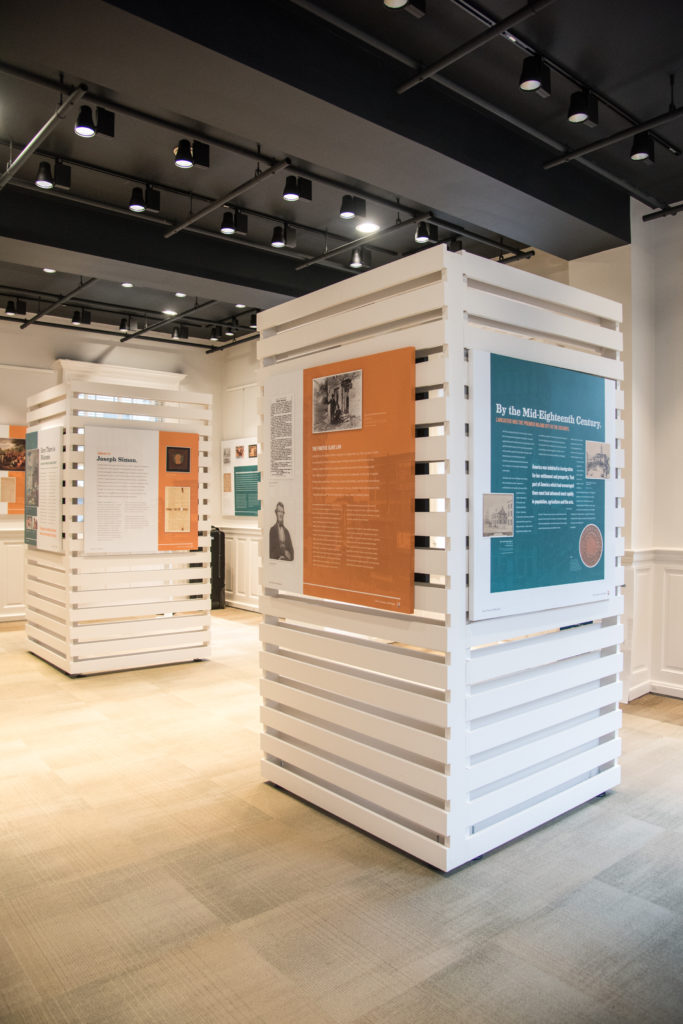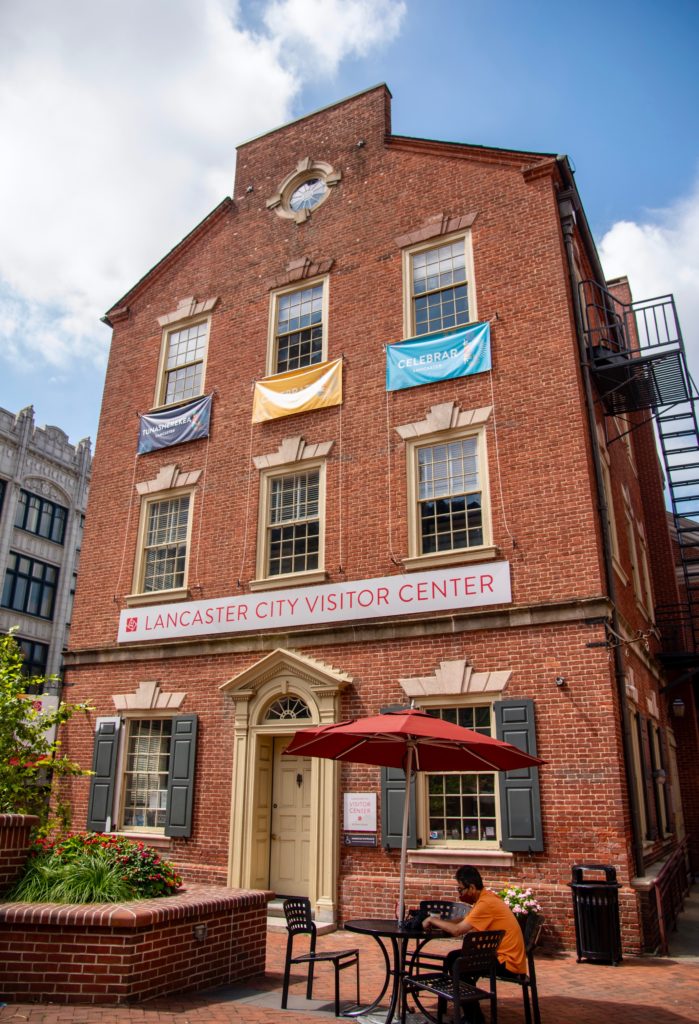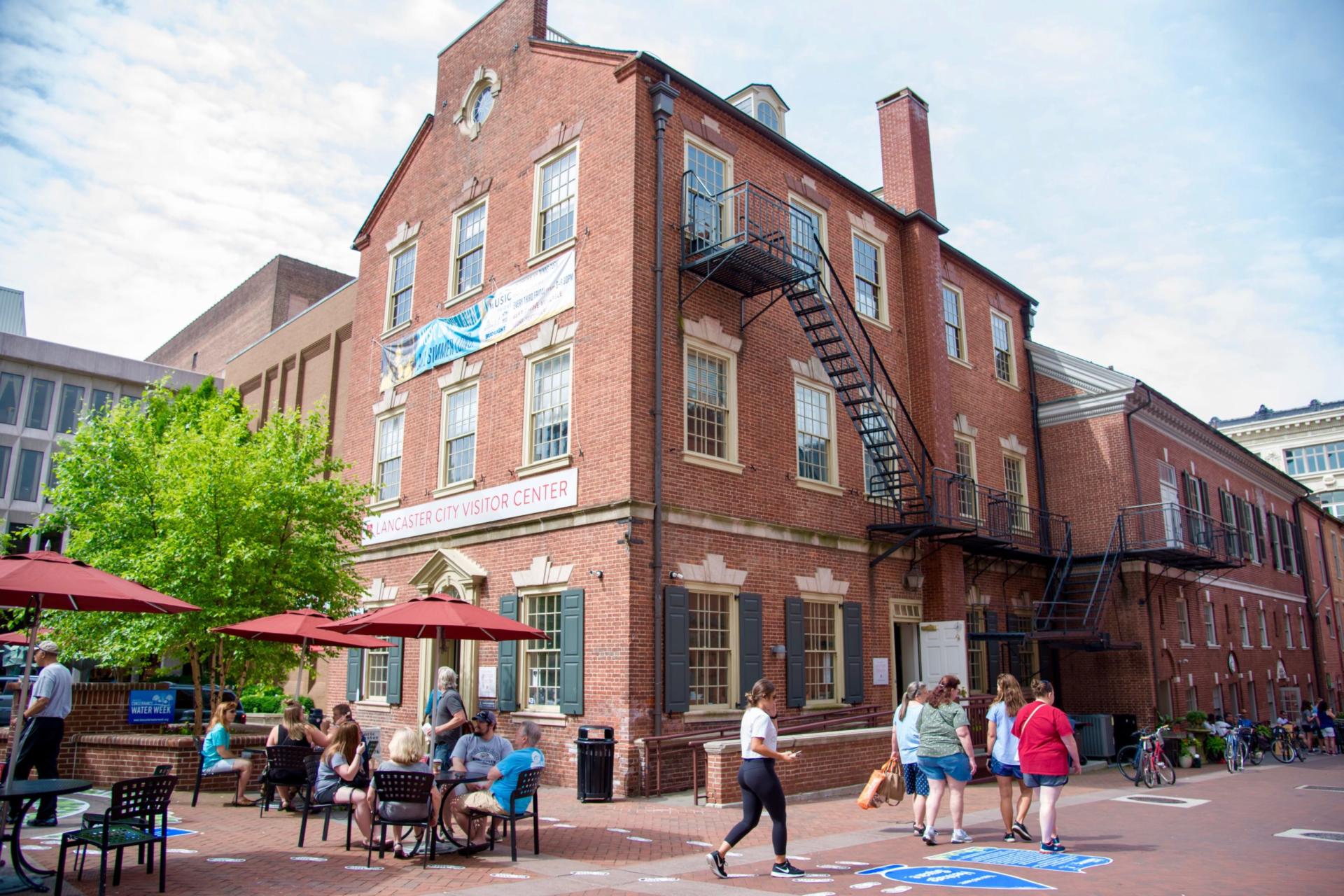 Your Guide to Lancaster City
The Lancaster City Welcome Center is here to help you navigate all the treasures our city has to offer. We have online maps, itineraries, and guides to help you get a jump start on planning your visit to Lancaster City.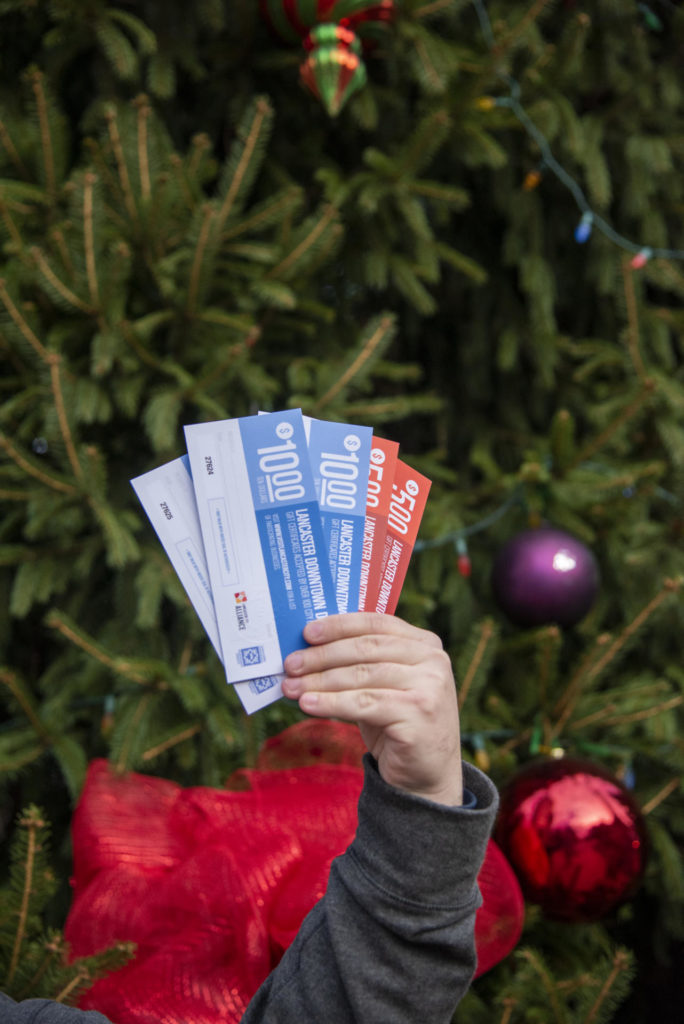 Downtown Dollars
Shop local in Lancaster City! The Downtown Investment District (DID) and Lancaster City Alliance want to make your shopping and gift giving a bit easier. Lancaster Downtown Dollars are gift certificates available in $5 and $10 increments and are accepted at over 100 merchants in Lancaster City – including Central Market, galleries, restaurants and shops.