June 26, 2020

Celebrate Lancaster

Celebrate Lancaster is an annual celebration of Lancaster City's vibrant culture & diversity along with the city's Fourth of July celebration. Due to the COVID-19 pandemic, Celebrate Lancaster 2020 is taking a different format that spreads the event "around town" and does not involve large gatherings.
The Celebration Goes On!

We're On The Move

Celebrate Lancaster will take place Friday, June 26, 2020 throughout Lancaster City from 12pm to dusk. Here's what to look forward to: four mobile performances with musicians on trucks bringing live music to every neighborhood, food trucks in different areas of the city for residents to enjoy, and to end the night there will be a fireworks display at two locations (Northwest & Southeast Quadrants) at dusk residents can view from various points of Lancaster City.
Entertainment

Mobile Music Trucks

On Friday, June 26th, from 5-7pm, there will be four mobile performances with bands on flatbed trucks. The trucks will cover each of the four quadrants of Lancaster City.
Ralphreal
Julia Jordan Kamanda
Andy Mowatt Trio
Tuck Ryan
Big Boy Brass
Dining

Food Trucks

During Celebrate Lancaster on June 26 from 12pm-7pm food trucks will placed at various locations around Lancaster City to enjoy. Plus, you can dine at restaurants offering outdoor seating or takeout.

Lancaster Rec, 525 Fairview Ave.
12pm – 7pm

Buchanan Park, Buchanan Ave. between College & Race Avenues
12pm – 7pm

Crispus Attucks, 407 Howard Ave.
12pm – 7pm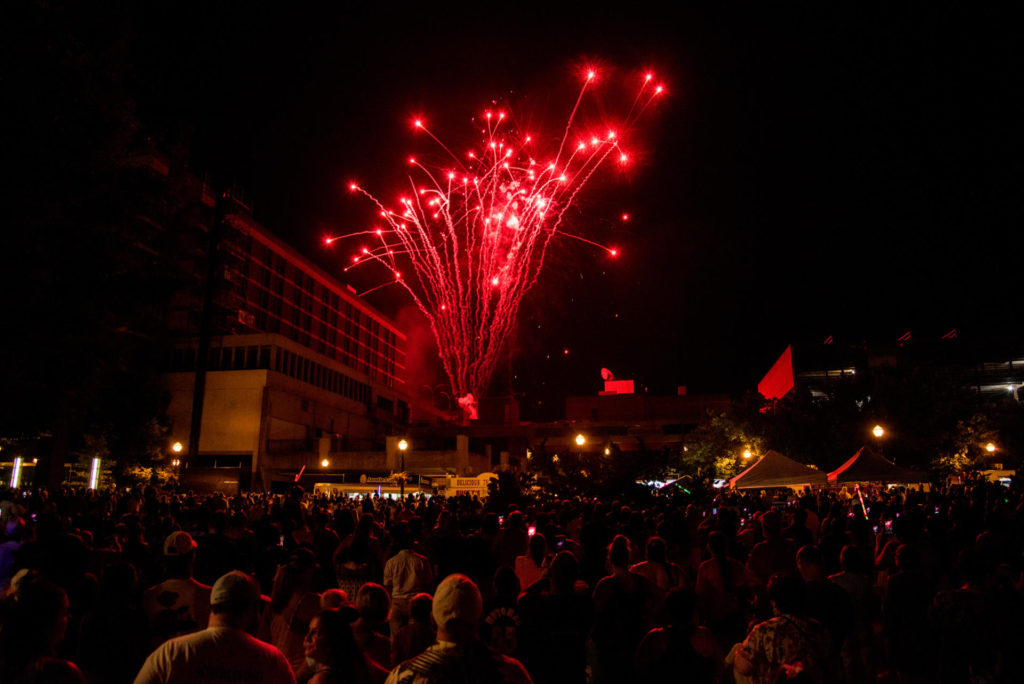 Fireworks
This year the Celebrate Lancaster fireworks will be spread out at two different locations; one in the Northwest quadrant & one in the Southeast quadrant. This means the firework shows can be viewed from various points of the city.
The brief firework shows will take place shortly after dark. The specific locations of the fireworks will not be announced to avoid crowds gathering. Residents are encouraged to watch from their porch, yard, or sidewalk and remain socially distanced.
A livestream of the fireworks will also be available online on the City of Lancaster's Facebook Page. Please spread the word to your neighbors of the fireworks!