The Celebration Goes On!

We're On The Move

Celebrate Lancaster will take place Friday, June 25, 2021 throughout Lancaster City throughout the afternoon. Here's what to look forward to: mobile performances with musicians on trucks bringing live music to every neighborhood, food trucks in different areas of the city for residents to enjoy, and to end the night there will be a fireworks display at various locations at dusk residents can view from multiple points of Lancaster City.
Entertainment

Mobile Music Trucks

Multiple mobile performances with bands on flatbed trucks will cover each of the four quadrants of Lancaster City. There will also be bands on city streets and city parks for neighbors to enjoy. All music performances will be from 5 – 7 pm.
DJ Watts @ Mobile Music Truck
Julia Jordan Kamanda @ Mobile Music Truck
Martini Bros @ Mobile Music Truck
Trash Juice @ Mobile Music Truck
Tuck Ryan Band @ Mobile Music Truck
Mark DeRose Band @ Buchanan Park
Swing Combo Salsa Band @ Binn's Park
PA Mambo Orquesta @ 318 E. King Street
3rd Power Family Soul @ King Elementary, S. Duke Street
Love Haters @ 551 West (6-9pm)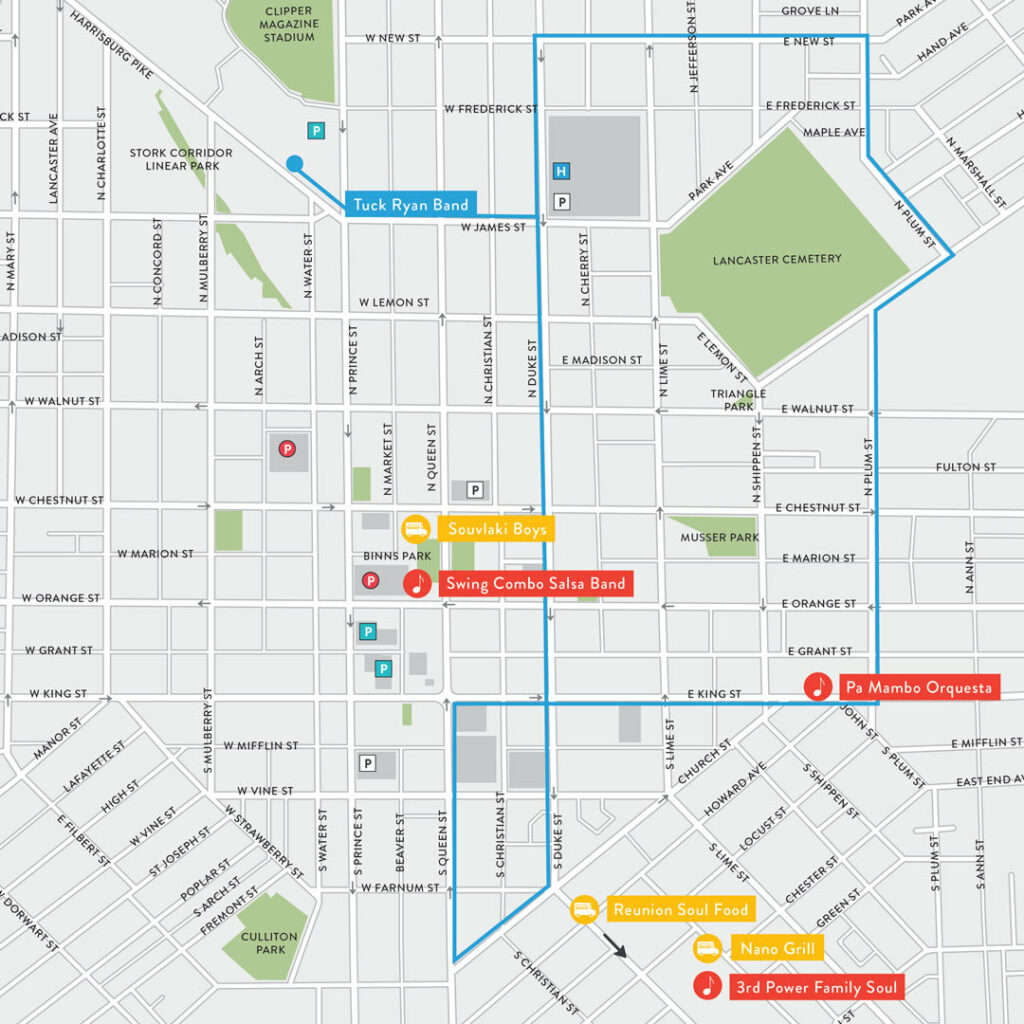 Dining

Food Trucks

During Celebrate Lancaster on June 25 food trucks will be placed at various locations around Lancaster City to enjoy. All food trucks will be out from 12 – 7 pm.* Plus, you can dine at restaurants offering outdoor seating or takeout.

@ Crispus Attucks, 407 Howard Avenue

@ King Elementary School, S. Duke Street

@ Binns Park, 120 N. Queen Street, *5 – 7 pm

@ Buchanan Park, 901 Buchanan Ave.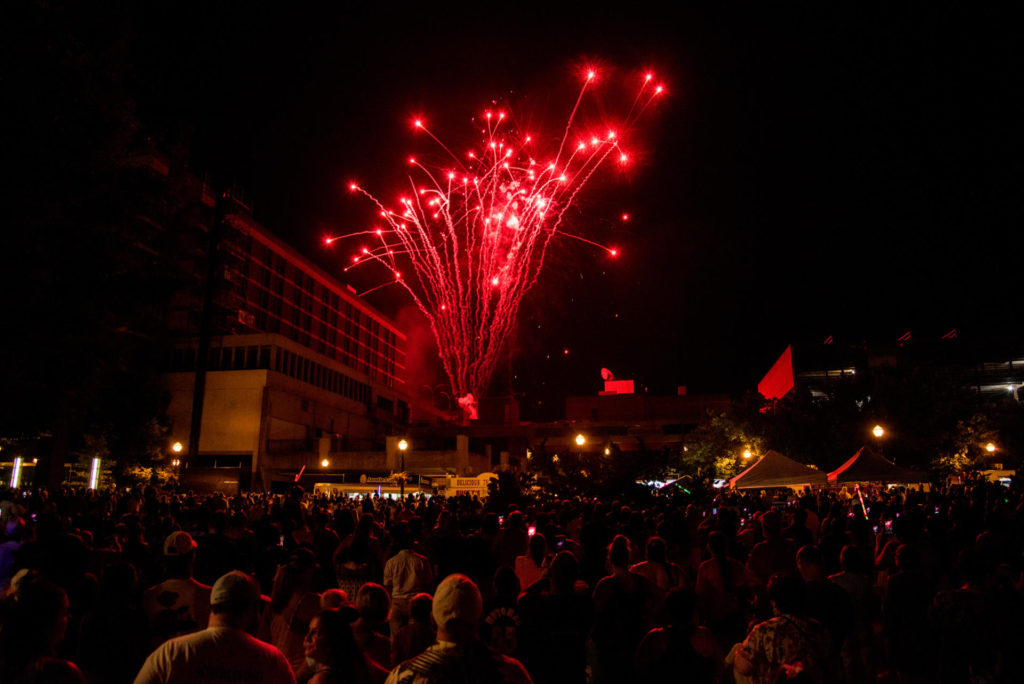 Fireworks
This year the Celebrate Lancaster fireworks will be spread out at multiple locations. This means the fireworks shows can be viewed from various points of the city.
Thomas Armstrong Blvd., near Clipper Stadium
Southeast Middle, 431 S. Ann Street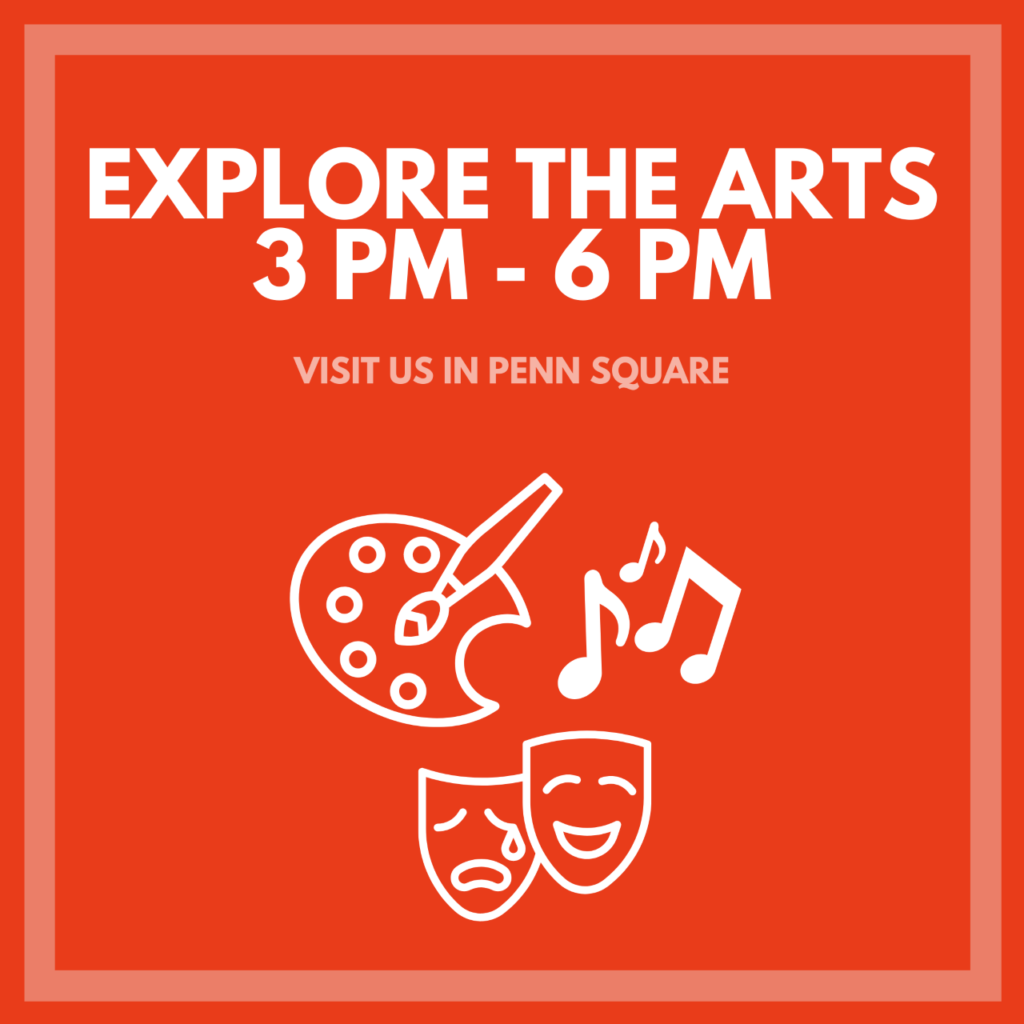 Art in the Square:
Free art activities! Visit Penn Square from 3 – 6 pm to learn about upcoming classes, exhibits, events, and performances at some of the arts and cultural organizations that make our City great! Demuth Museum & Lancaster Museum of Art, Fulton Opera House, Center for Creative Exploration at Pennsylvania College of Art & Design, The Ware Center – Millersville University, Lancaster Creative Reuse