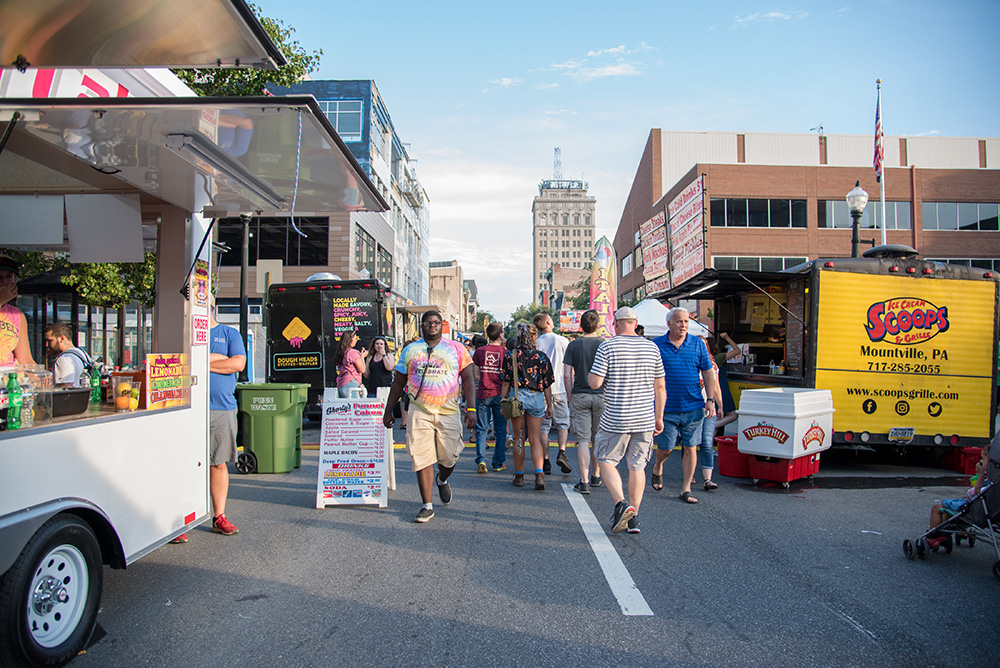 Food Trucks
11:30AM–10:00PM
Explore over a dozen food trucks, ranging from classic fair fare to dishes that celebrate the many cultures that call Lancaster home.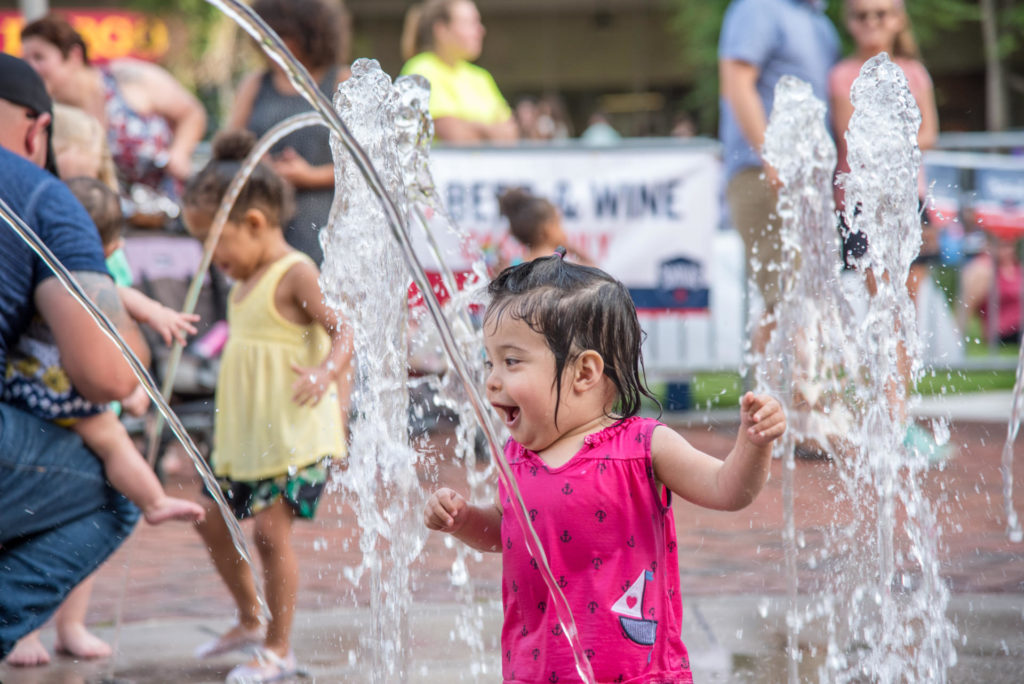 Activities & Games
4:00–8:30PM
Enjoy free family-friendly entertainment, including magicians, ballon art, stilt walkers, face painters, and more!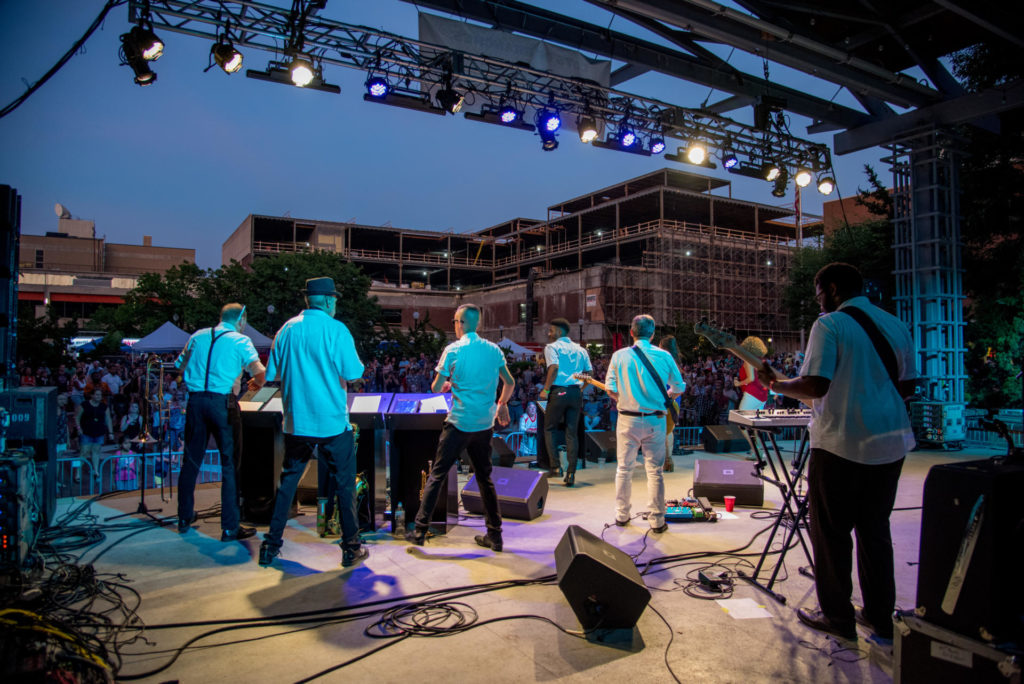 Live Entertainment
4:30–10:00PM
With stages in Penn Square and Binns Park, there's something for everyone at Celebrate Lancaster!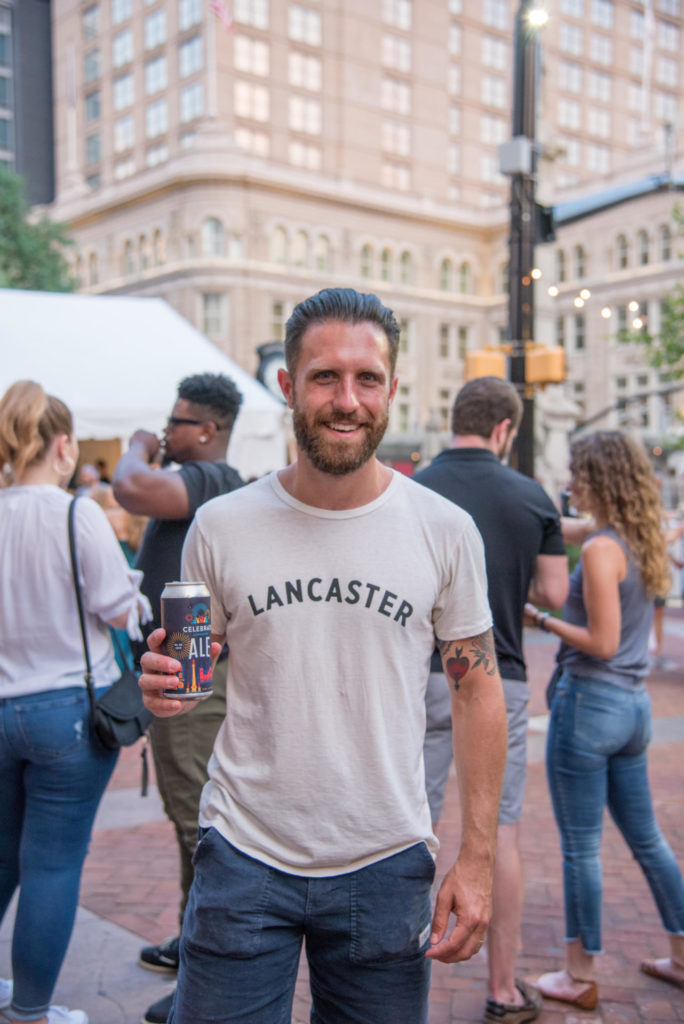 Beer Gardens
4:45–8:45PM
Two beer gardens will be available, in Penn Square and Binns Park. Participants must be 21+ to enter.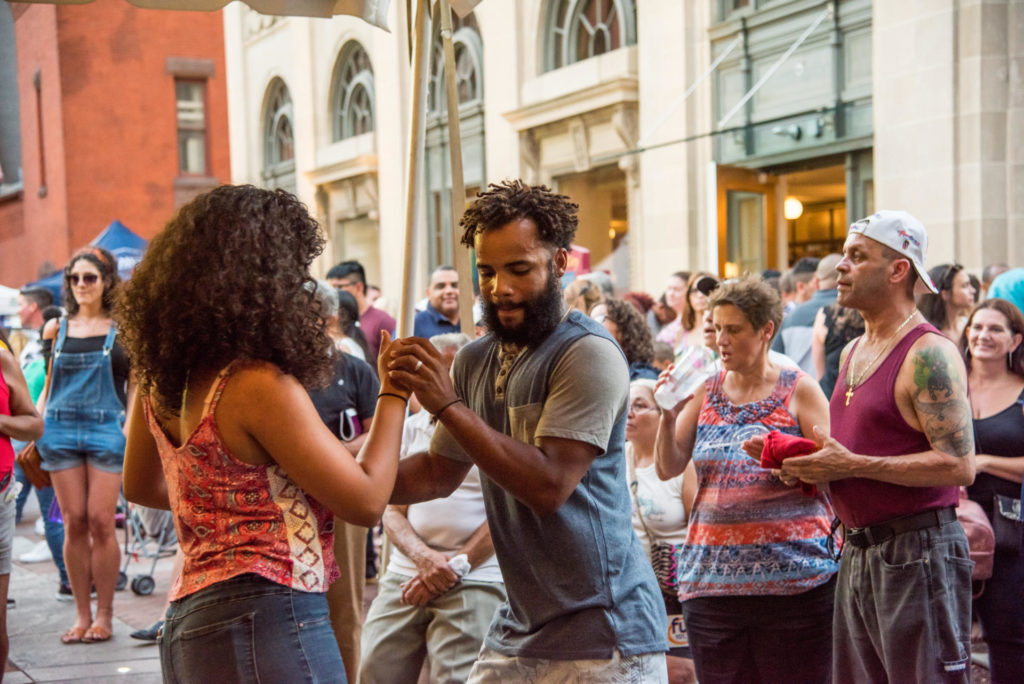 DJ Dance Party
9:30PM
End the night with a family-friendly dance party in Penn Square! Brought to you by DJ Jones.
Live Entertainment

Two Stages of Fun

With stages in Penn Square and Binns Park, there's something for everyone at Celebrate Lancaster! Music and performances run 4:00–10:00 p.m.
Binns Park Stage
Mark DeRose
RalphReal and the Family Jam
SAAL Dancers
Speak to My Soul
Los Monstros
Those Boyz Brass Band
Penn Square Stage
DJ Jones
Teatro Paloma
Papa Tater
LGBTQ+ Coalition
DJ Dance Party
Food Trucks

Local Favorites & Global Flavors

Bricker's French Fries
Chellas Arepa Kitchen
Dough Heads Waffles
Fish, Bread, and Chicken
Kona Ice
LA Concessions
Mista Twista Ice Cream
Pizza Tent

Reunion Food Truck
Schnader's Concessions
Sherri's Crab Cakes
Soulfrito BBQ
Soulfully Famous Soul Food
Souvlaki Boys Greek Street Food
Walko-Taco
Emcee – Hector Valdez & WLCH
WLCH 91.3 FM "Radio Centro" is a program of the Spanish American Civic Association (SACA.) SACA Broadcasting was formed to provide the Hispanic Community with the opportunity to become fully informed about news, current events, educational and cultural programs. It also serves as a vehicle for greater interaction between our English and Spanish speaking communities, challenging both to become one community.
WLCH is the only Latino, full time public and community radio station serving a regional audience that reaches Lancaster and York, PA! It is one of only 33 owned and operated Hispanic Public Radio stations nationwide. WLCH broadcasts 7 days a week, 24 hours a day.
About the Binns Park Performers
Mark DeRose & the Dreadnoughts
Mark DeRose & the Dreadnoughts' original music calls upon DeRose's love for rootsy blue-eyed soul and classic rock of the late 60s and 70s. The main goal when this band steps on stage is simple – spread a little joy through music!
RalphReal and the Family Jam
RalphReal and the Family Jam is a collective of musicians from the local area playing funk soul fusion music. RalphReal currently tours with Oddisee and good Compny, But when he's home he's jammin' with Sherron Scott and Of the Count and also special guest Csmoke. Looking forward to party in Lanc Lanc (where Ralph grew up) Let's Celebrate Lancaster!
South Asian Association of Lancaster (SAAL)
Right from its inception in 2012, SAAL has held cultural events to celebrate the different Indian festivals. In addition to bringing the community together, these events also enable people to share our diverse history, culture and food with the broader Lancaster community. Through dance and drama performances by adults and children, the younger generations learn more about their heritage and the various customs and traditions.
Speak to My Soul
Speak to My Soul is a creative agency that uses various mediums of art to produce live shows, facilitate workshops and curate events in the community that empower, educate and elevate. At Celebrate Lancaster, Speak to My Soul features artists from their agency such as Evita Colon, Suge and the band, and Soul Kharisma dancers in a compelling performance you don't want to miss.
Los Monstros
Los Monstros brings a unique variety of cultures to the table in their own blend of styles representing the vast array of Afro-Caribbean Fusion music. As a multi-ethnic combination of musicians, each member contributes a part of their own culture to the overall sound, producing something that blends both traditional and contemporary. Truly a unique listening experience, Los Monstros breathe a fresh breath of life into your event with their genuine love of musical presentation and unique desire to fully entertain audiences of all ages and cultures, no matter what the occasion!
About the Penn Square Performers
DJ Jones
DJ Jones "ClubKng" from Philadelphia to Central PA has been in the DJ industry for over 12 years. He masters at mixing, scratching and crowd control through a variety of song selections, blends, MC and energy to ensure the audience the best experience on the dance floor.
Teatro Paloma
Teatro Paloma represents the rich cultural identities and talents of the Latinx population through Latinx-centered plays and originally devised works in both English and Spanish. Teatro Paloma provides artistic opportunities and connections for artists of color from a variety of backgrounds.
Papa Tater
Papa Tater is a neighborhood renowned comedy magician. He's been bringing Magic, Mirth and Mayhem to all kinds of events since 2004. He loves performing and never plans to stop. Why stop causing laughter? A local favorite in places like Hershey, Lititz, Hummelstown and Lancaster. His performances are designed to amaze and amuse. Though mostly known as a children's entertainer, Papa brings magic to all events and for all ages.
No Fireworks at Celebrate Lancaster
For the first time in more than 50 years, the 100 block of North Queen Street is alive! A new terrace at the Holiday Inn has opened, and all of the buildings are occupied. Ewell Plaza is set to open in a matter of weeks. Because the 100 block is no longer desolate, the Lancaster City Fire Bureau has determined that we no longer have a safe "drop zone" for a fireworks display. As such, we are taking this opportunity to develop new traditions for our city-wide celebrations. Please join us for Celebrate Lancaster and see what is new!
Other FREE Fireworks Displays
Longs Park Summer Music Series
July 3, 2022
Lancaster Barnstormers
July 3, 2022