Salads, baked goods and sandwiches at Central Market
The Goodie Shop at Central Market makes over 350 different varieties of salads that they rotate through based on seasonal availability of ingredients. The menu changes every Market day and the Cumpston's make each and every different salad from scratch using no mixes, preservatives, or MSG. They have an abundant selection for vegetarian and vegan diets.
In addition to all of the various salads they provide, The Goodie Shop also retails their very famous hummus, quiche, baked goods, and sandwiches. Some of their most popular selections are the Indian veggie patties, a vegetarian dish made up of vegetables, potatoes, spices, and spinach.
More Lancaster City

Dining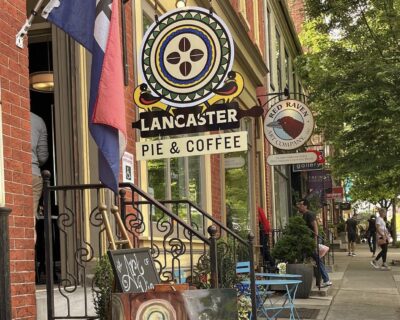 Lancaster Pie and Coffee
We are a small shop that caters to food-loving humans through our friendly hospitality and made-from-scratch pies and ice cream.