April 21, 2020

10 Ways to Explore Lancaster City from Home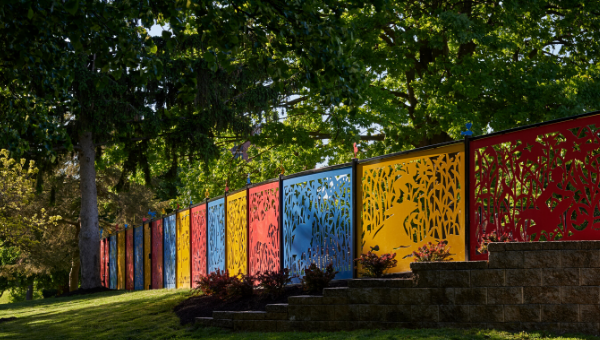 We know staying entertained at home isn't easy. In an effort to help families stay occupied and in good spirits, Visit Lancaster City put together 10 ways to explore Lancaster City from home. Enjoy!
---
1. STEM-ulate the Mind with the North Museum
The North Museum of Nature & Science is offering STEM Activity Packs, Virtual Tours and Study Guides, Live-Stream Animal Feedings and STEM Story Time with Guest Readers. Check out the North Museum @ Home on their website for more info and tune into their Facebook for live-streams.
2. Create a Masterpiece with PotteryWorks
The PotteryWorks, 16 W. Orange St., is offering curbside pickup of pottery and other pieces to paint Monday – Friday, 10am – 2pm. Delivery is also available. Message on Facebook or call (717) 299-9963 to order.
3. Get Inspired with curio.
Join curio. Gallery & Creative Supply on Thursdays, 7 – 9pm for their virtual sketch club. A still life will be arranged on a Zoom call and it's free to join. Check out their Facebook for Zoom meeting information.
4. Explore LancasterHistory & President James Buchanan's Wheatland
LancasterHistory is offering a free, audio tour of the Wheatland grounds; accessible by smartphone. Plus, informational signs are placed all over the LancasterHistory campus, 230 N. President Ave., for those who want a digital-free experience, thanks to H&H Printing. Additional learning tools & videos can be found here.
5. Experience the Lancaster Museum of Art & Demuth Museum
Check out Virtual Artist Studio Tours via their Facebook pages (Lancaster Museum of Art & Demuth Museum). Don't miss their online exhibition, 'Still Life' in Lancaster: Art in the Time of COVID-19, debuting during Digital First Friday, May 1, 2020.
6. Stream Performances by Prima
Prima has joined the streaming world! Experience fantastic performances and support local theatre with Prima AtHome. Check it out here.
7. Maximize the Fun with Tiny Town
Tiny Town is offering "Play Bags" available for contactless delivery Monday, Wednesday, and Friday. See options online here.
8. Connect with Lancaster's Public Art
Lancaster City is home to more than 80 pieces of public art. See them for yourself! Lancaster Public Art has mapped out a few tour options for you or check out maps of public art to create your own virtual tours.
9. Show Off Your At-Home Creations with #LancHomeArt
Show us some art! The Lancaster Office of Promotion (LOOP) wants to see your creative side shine. Post art you're making at home on Instagram whether it be fingerprint work by the kids or skillful sketches. Make sure to tag @visitlanccity and use the hashtag #LancHomeArt and we'll share it! AND, don't miss Digital First Friday on May 1st.
10. Keep on Learning with the Science Factory
The Lancaster Science Factory is offering educational resources available online to keep kids engaged in STEM learning. Explore their at-home resources here.
---
Plus, be sure to check out our "Support Lanc" page for ways to support Lancaster City's small businesses during this time.
We're looking forward to the day everyone can explore Lancaster City in person again. For now, stay at home, stay safe, shop small & local when you can, and video chat your loved ones.
Stay in the LOOP on all things Lancaster City by following Visit Lancaster City on Instagram and Facebook!