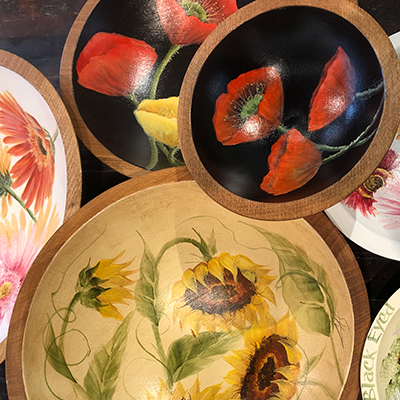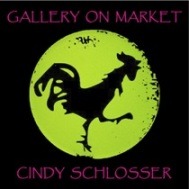 Art you can use.
My name is Cindy Schlosser and I have recently opened Gallery On Market in the heart of the historic section of downtown Lancaster.  I love being in the gallery, as it is my working studio as well.  I enjoy painting while conversing with friends and customers who come in to visit. It is nice because the gallery has an entrance on the alleyway of Central Market as well as an entrance on King Street. I have always loved drawing and painting, but never really planned on it being this big a part of my life. I have a Ph.D. in Exercise Science and Biochemistry and taught Human Biochemistry and Nutrition at Temple University in the Dental School for about 8 years. When asked to put in more days, I decided to say no and stay home and raise my three children. I then began to paint and do juried art and craft shows.  I started out painting wooden eggs, but now my mediums include wooden bowls, antique door panels, shutters and various other antiquing finds. All the bowls are sealed to be food-safe and hand-washable.I love to go to "junk" places and buy old tables, chairs, and especially old boxes to paint! Besides painting I enjoy running, swimming, golfing with a group of friends called the Ya-Ya's and I also practice Parelli natural horsemanship.  I love the Lord Jesus Christ with all my heart and desire to spread love, joy, and peace in the heart of the city.  I want to let those who enter feel valued no matter who they are.
More Lancaster City

Arts & Culture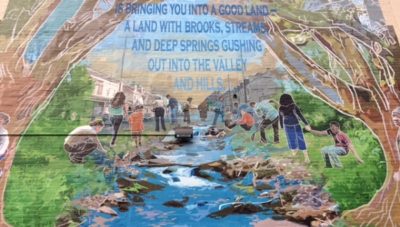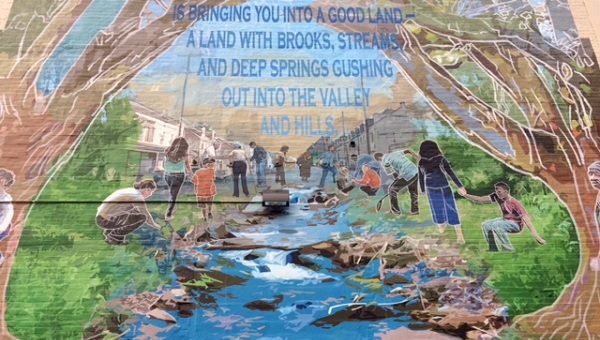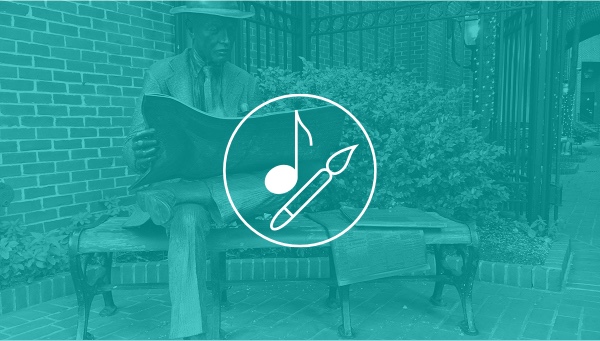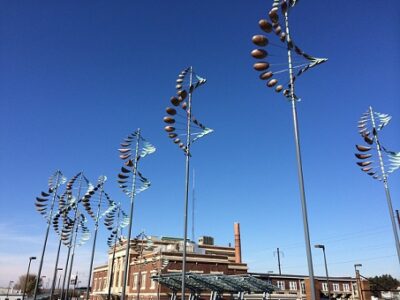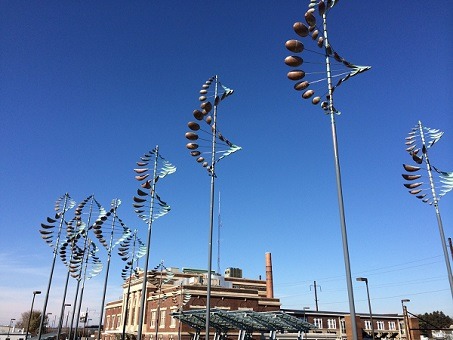 Silent Symphony Scultpure
42 spinning sculptures at the base of the new Thaddeus Stevens bridge, near Lancaster's Amtrak station.