May 2022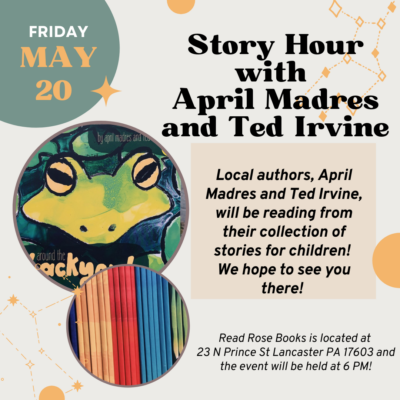 Ted Irvine and April Madres will be sharing their collection of stories! Their works include Around the Backyard with Me, Chums, Life with Paws, What's Pink?, Under the Sea with Me, and Misunderstood Monsters!
Find out more »
June 2022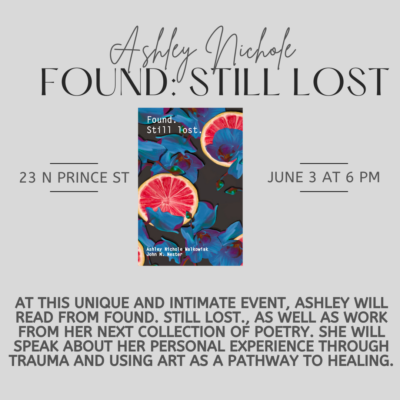 Ashley Nichole began studying darkroom photography at a young age. Her rape and stalking experience at age 17 left her riddled with PTSD, and she put down her camera for a number of years but never lost her passion for the arts. Believing that the purpose and power of art is understanding and connection, Ashley later continued to write and photograph life while working with a trauma therapist on her healing journey. Ashley now works for the Pennsylvania Office of…
Find out more »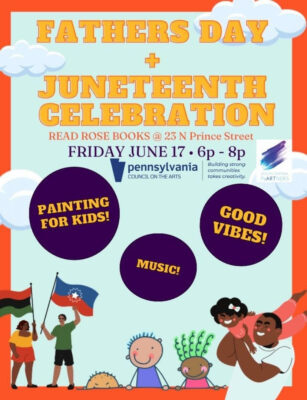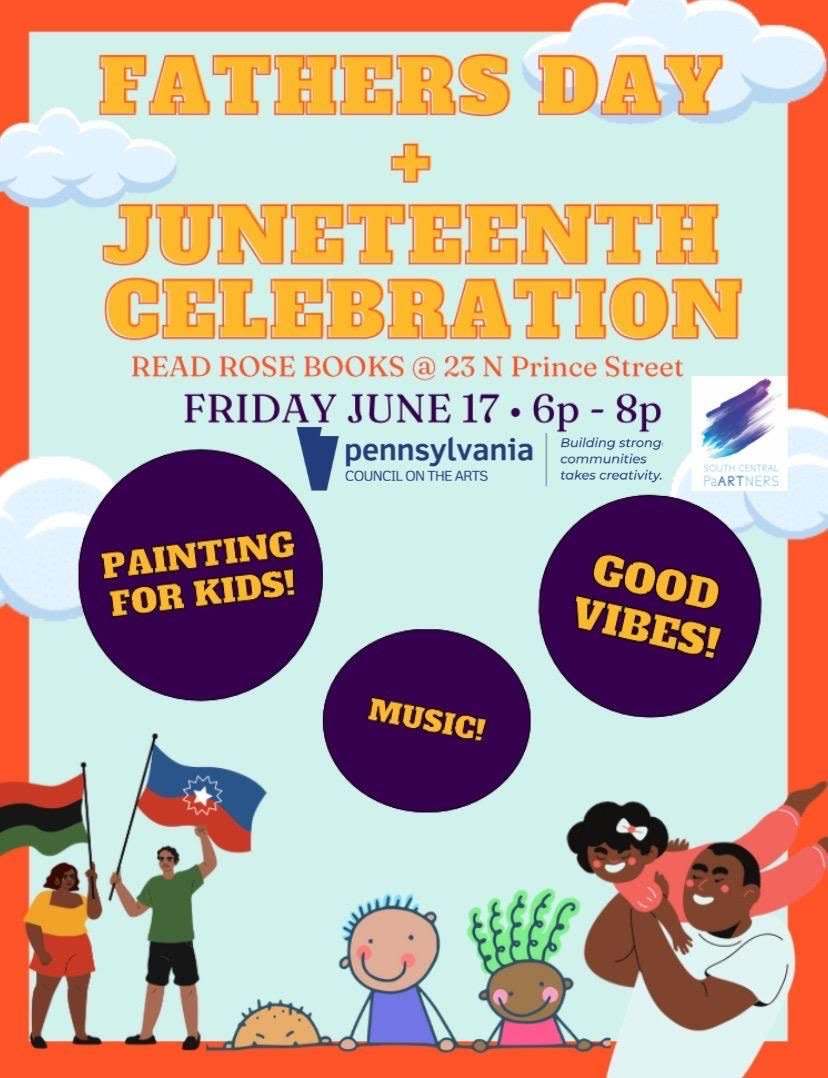 Join us Friday, June 17th for a Father's Day and Juneteenth event! We encourage children of all ages to paint and celebrate, and maybe create your own masterpiece as a gift for your father. Lemonade will be available for purchase from our young entrepreneur. There will also be a kid friendly turn up performance by Terian Mack! Terian is very talent musical professional. He has amazing art work and has a great musical background. He's performed at numerous schools within…
Find out more »
+ Export Events
List Your Event
Hosting a public event in Lancaster City? Submit your event to appear in our event calendar.
Submit an Event