June 7, 2019

Summer Fun in Lancaster City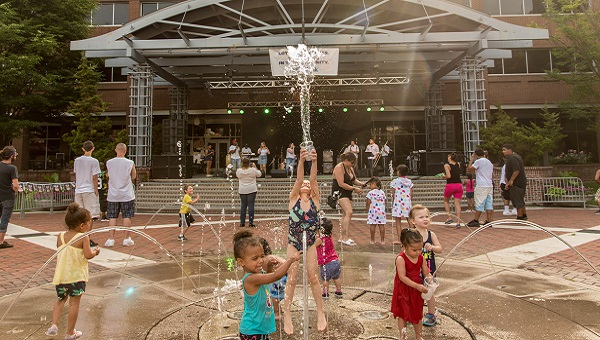 With spring coming to a close and summer fast approaching, many Lancaster residents and visitors are beginning the search for some summer fun for themselves and their families. To get you started, here is a list of events and attractions Lancaster City has to offer!
On Friday, June 28th, prepare to celebrate Lancaster city with food, music, drinks, fireworks, and more! Starting at 11:30 am, food vendors will appear along N Queen Street, followed by live music in Penn Square and Binns Park, and an annual 4th of July Celebration. And for those aged 21 or over, Celebrate Lancaster will have it's own signature beer provided by Spring House Brewing Company, named Celebrate Lancaster Ale! On June 28th, take the time to celebrate the city and enjoy yourself!
Looking to show how brave you are? Ghost Tours of Lancaster offers a candlelight walking tour exploring the haunted history of Lancaster City. Whether in a group or on your own, these tours provide an entertaining and informative experience for anyone interested in the paranormal. All tours depart from the Soldiers and Sailors monument in Penn Square, located at 25 S Queen Street, Lancaster, PA, 17603.
Historic Lancaster Walking Tour
Looking for something to do for an hour or two on a sunny day? Spend it on a Historic Lancaster Walking Tour! As one of the nation's oldest cities, Lancaster boasts a long, rich history. Choose from a group tour or a children's tour and prepare to learn more about it! Tours happen every day and twice daily on Tues. Fri. and Sat. They begin at the Lancaster City Visitor Center, located at 38 Penn Square, Lancaster, PA, 17603.
Who can think of a better way to spend a summer afternoon than at a baseball game? The Lancaster Barnstormers offer an exciting and entertaining experience to all fans in attendance. They play their home games at Clipper Magazine Stadium, which offers something for everyone in the family. From a play area for the kids to the Broken Bat Craft Beer Deck for Dad, everyone is sure to have a great experience at the game. Clipper Magazine Stadium is located at 650 N Prince Street, Lancaster, PA, 17603.
On the third Friday of every month, make sure to check out Music Fridays in Lancaster city! Performances take place throughout downtown, and local shops stay open to invite guests for live music! Music Fridays throughout the summer take place on the following dates: June 21st, July 19th August 16th, and September 20th.
If you're looking for a way to get out of the house, then Musser Park is the place for you. It offers open space, a relaxing atmosphere, and a playground. Located at 135 N Lime Street, Lancaster,
PA, 17603, Musser Park provides a close escape from the busy city.
The Pottery works offers indoor fun for the whole family. Even better, they allow you to bring your own food and drinks. Visit the Pottery Works rain or shine, and when you're done, take in the sights of downtown Lancaster City. Located at 16 W Orange Street, Lancaster, PA, 17603.
If you're still looking for more options, here is a brief list of other attractions and events that the city has to offer:
Beadworks and Gem Den – Offers both a shop and a studio!
Located at 52 N Queen Street, Lancaster, PA, 17603
Decades – Offers a bowling alley, arcade, and restaurant.
Located at 438 N Queen Street, Lancaster, PA, 17603
Lancaster County Food Tours – Like food? This is for you!
Leaves from 38 Penn Square, Lancaster, PA 17603
Lancaster Science Factory – Get your nerd on with activities for the whole family.
Located at 454 New Holland Avenue, Lancaster, PA 17602
Prince Street Park – Offers food trucks and outdoor fun during the summer!
Located at 118 North Prince Street, Lancaster, PA, 17603
Make sure to follow Visit Lancaster City on Facebook and Instagram to stay updated on what's new and now in Lancaster City!