November 3, 2023

Stolen Views of Lancaster Art Gallery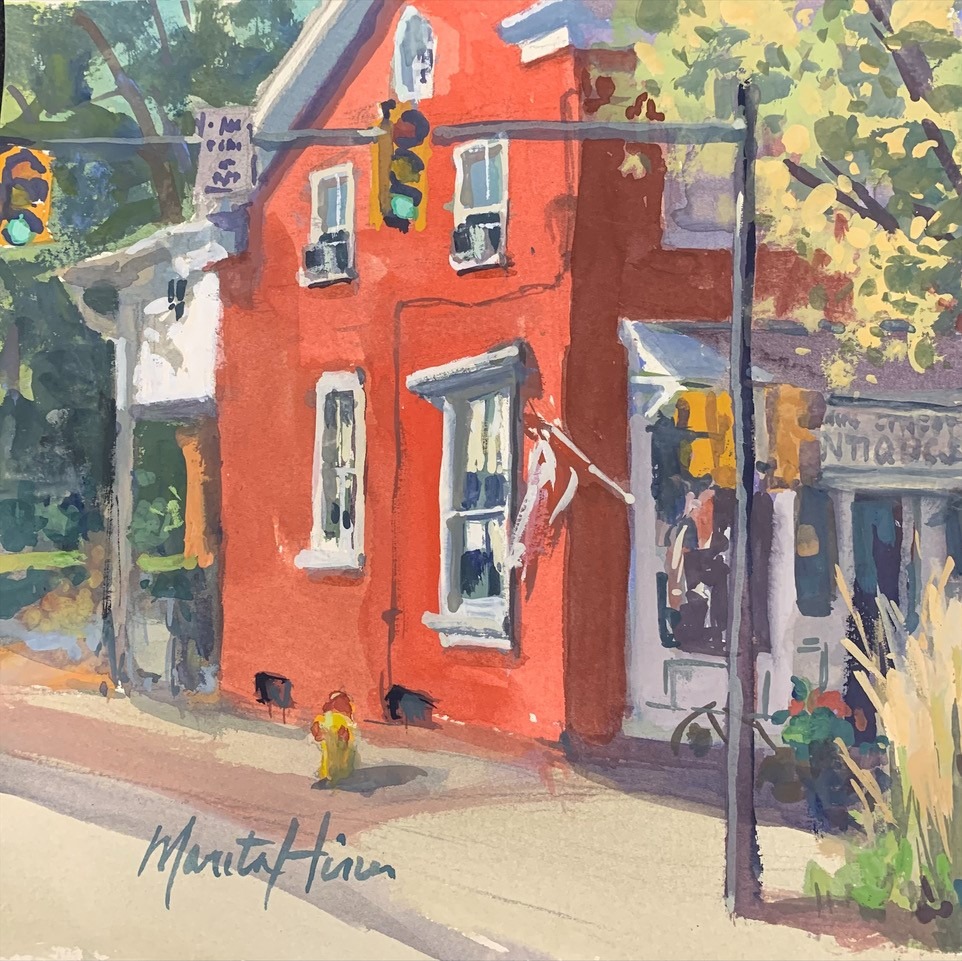 Come check out the "Stolen Views of Lancaster" art exhibit! Featuring six local Lancaster, PA artists that have come together to showcase both the countryside and urban spaces within Lancaster.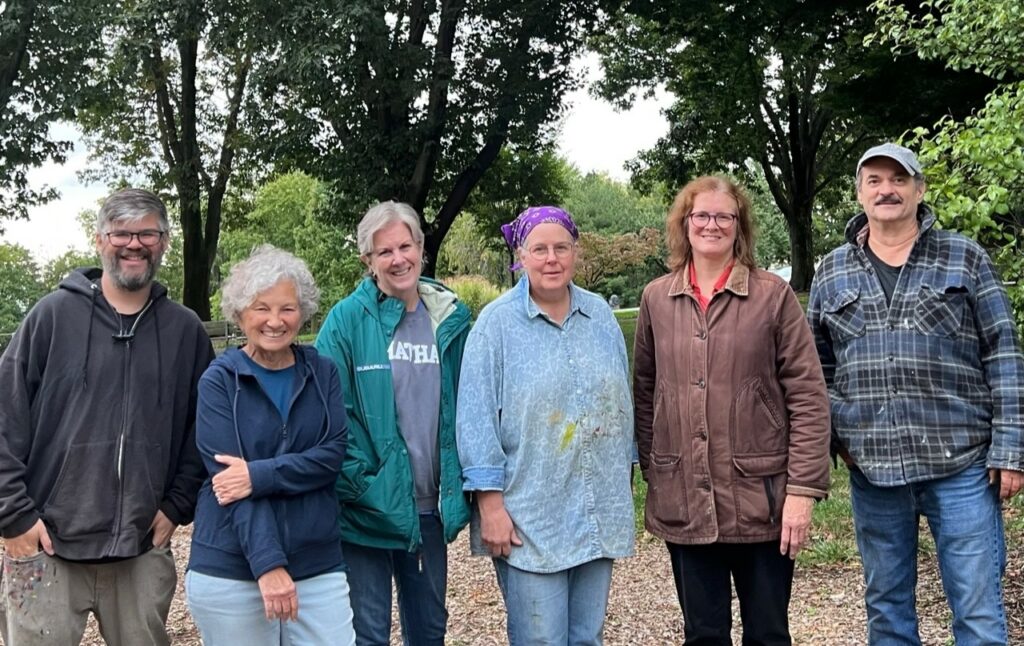 Above are the six artists that will be featured in the art gallery (Sean Poole, Marita Hines, Phoebe Gilman, Elizabeth Patton, Joanne Mcilvanie, and Jay Dombach). These six get together in different locations throughout Lancaster to paint the landscapes throughout both the city and county.
About the Artists
"When we moved to South Central Pennsylvania twenty years ago, the nature and old architecture made me want to stay. We now live near the Susquehanna River, and I spend as much time outdoors as I can painting from life. With my paintings I'm aiming to capture the energy and beauty that we are all part of as we share and care for the planet." – Sean Poole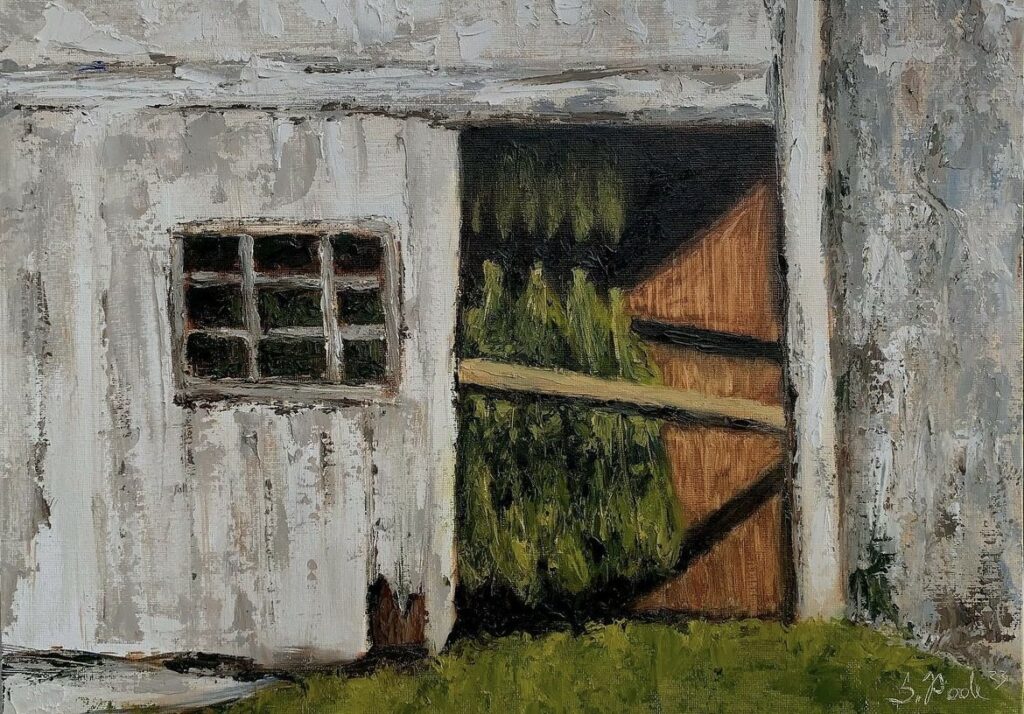 By Sean Poole
"My inspiration comes from lines and values I see in a street scene, a couple buddies fishing, or just the general randomness of nature. Painting outdoors has been instrumental to my growth as an artist. It has taught me to work quickly and capture only what is important to my final creation. This informs my studio work as well." – Marita Hines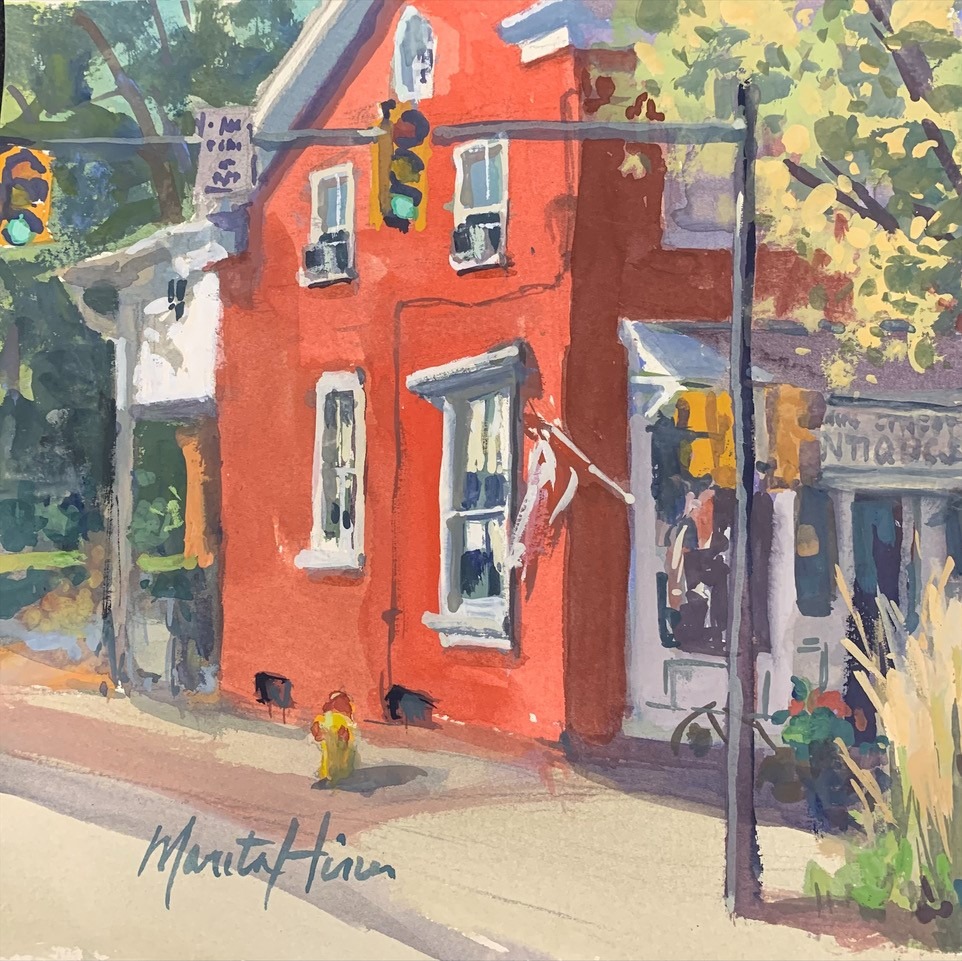 By Marita Hines
"The loneliness of the current American landscape motivates my work. I am drawn to off-center compositions in urban settings. When choosing locations to paint, I look for ways the sun and technology move through and across the buildings. By not including words or numbers on signs, I hope these images can evoke memories of any number of locations." – Phoebe Gilman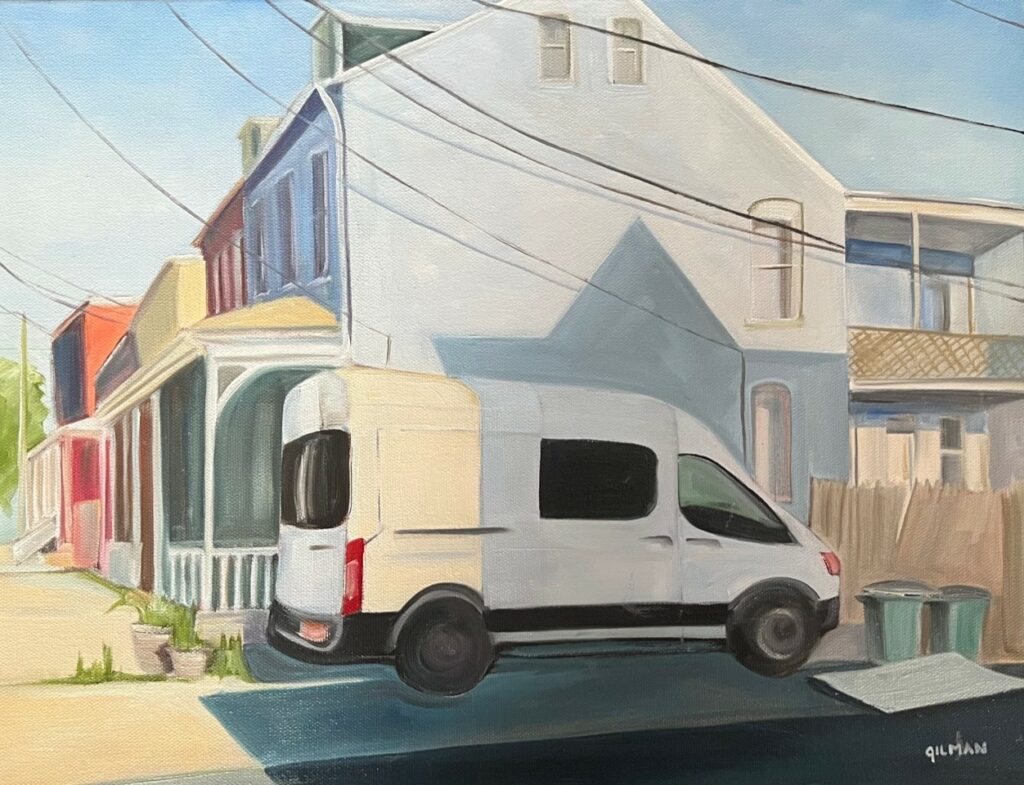 By Phoebe Gilman
"A summer course in plein-air painting with Mike Witmer in 2009 was a turning point in my development as an artist. That course served as a springboard to forming a plein-air group so I can continue to interpret the constantly changing landscape I see around me on canvas and board." – Elizabeth Patton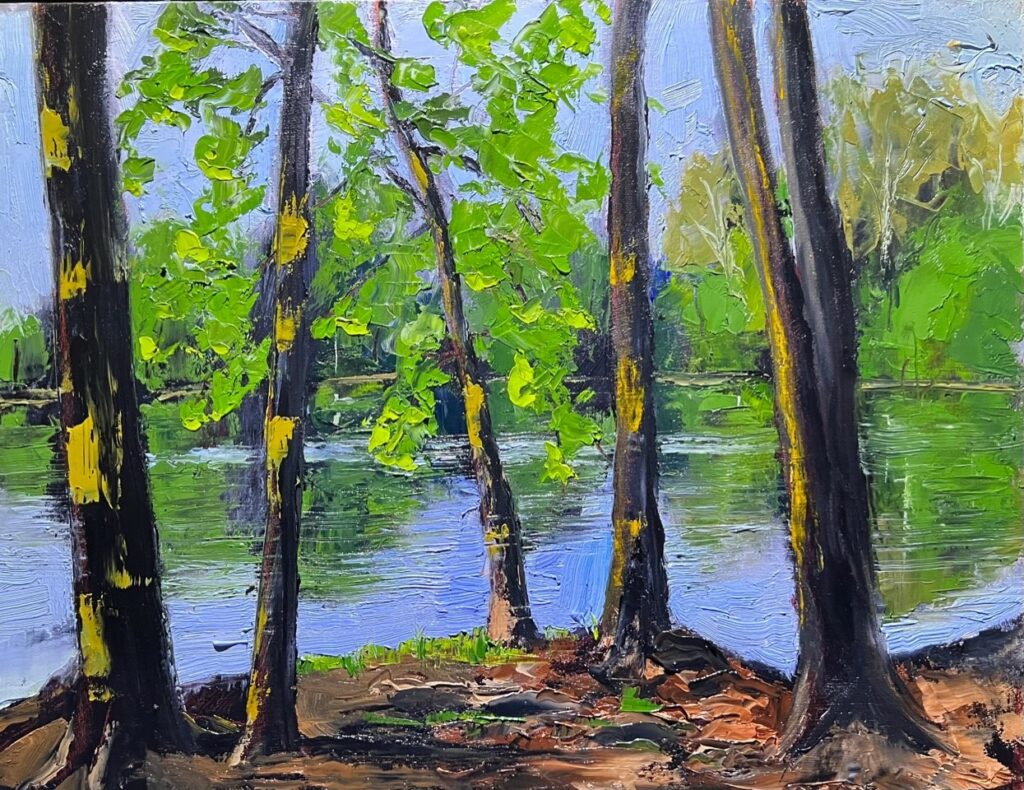 By Elizabeth Patton
"I've been oil painting outdoors for over 13 years. Growing up on a farm in Lancaster County, I have always found inspiration in the landscape. My paintings have a sense of softness and serenity. I simplify nature's complexities to capture a mood that the location inspires. My goal is to instill a sense of wonder and offer a shift in perspective." – Joanne Mcilvaine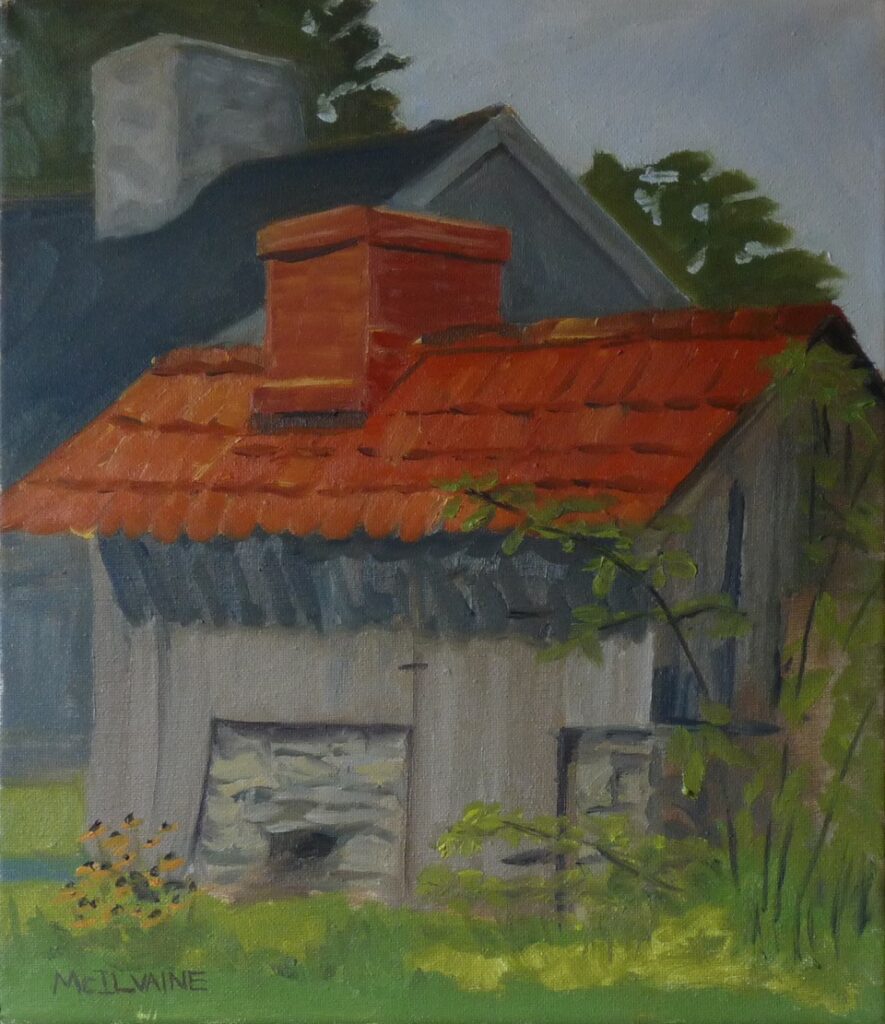 By Joanne Mcilvaine
"The search for an interesting scene is a constant adventure. Whether it is on a farm, passing by a construction site or around water. The subject can also be a portrait or a still life. It Just needs to be something or somewhere that catches my attention and energizes me." – Jay Dombach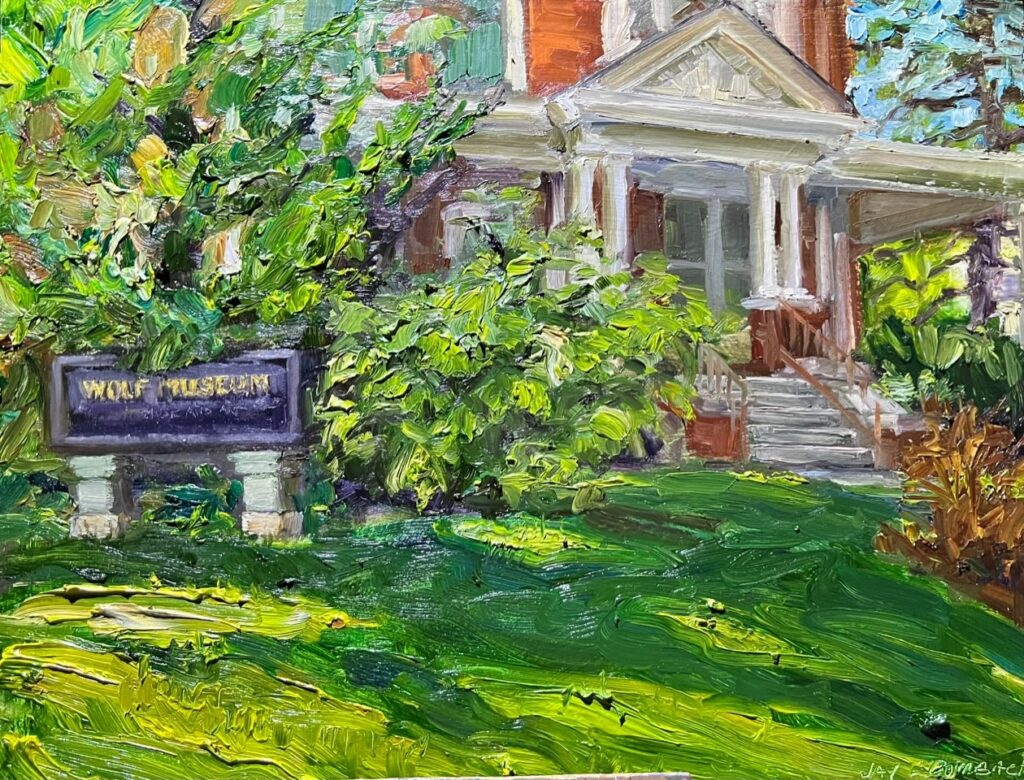 Gallery Details
If you are interested in seeing more from these local artists, be sure to attend the grand opening of the art exhibit on Friday, November 3rd, 5pm-7pm. The gallery is located in the City of Lancaster's Welcome Center on the 2nd Floor, and will be open from November 3rd 2023 until January 20th, 2024!