December 8, 2020

Reindeer Reader Recommendations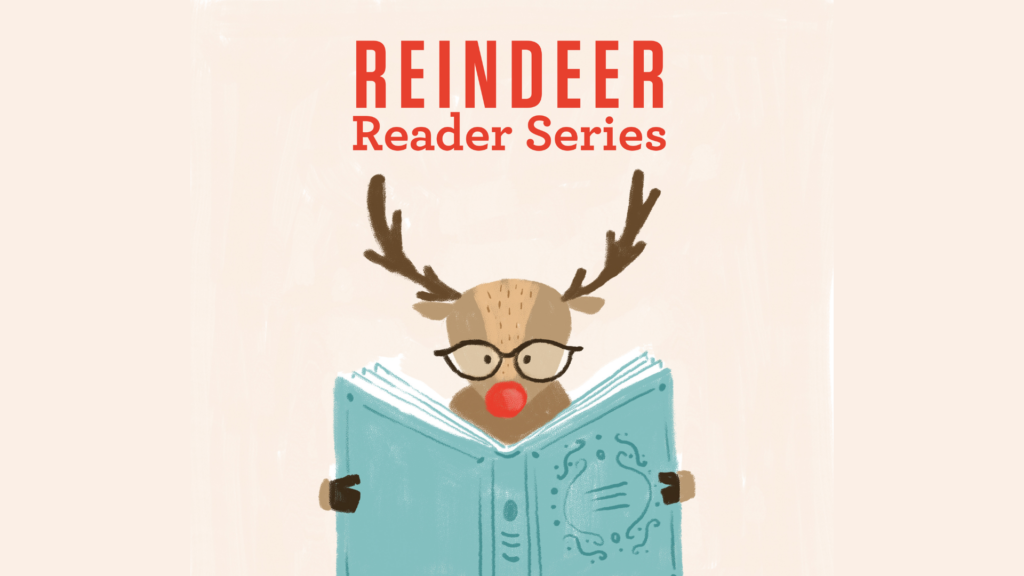 Reindeer Reader Recommendations
This year's winter might look a little different, with more time at home with your family than going out for holiday parties. Why not spend some time reading? The Lancaster Public Library has got you covered, with everything from picture books for kids to novels for adults.
Want some great holiday reading recommendations, no matter what winter holidays you celebrate? Look no further!
All of the books listed below are available through the Lancaster Public Library. To sign up for a library card or request a book for curbside pickup, go to www.lancasterpubliclibrary.org. 
For virtual holiday video storytimes for your family, follow us on Facebook! Throughout December we'll be sharing our Reindeer Reader Series.
YOUTH TITLES
Christmas
Early Reader
Christmas City – Michael Garland
The All-I'll-Ever-Want Christmas Doll – Pat McKissack
An Angel Just Like Me – Mary Hoffman
The Beautiful Christmas Tree – Charlotte Zolotow
The Best Christmas Pageant Ever – Barbara Robinson
The Child in the Manger – Liesbet Slegers
Christmas Cricket – Eve Bunting
Christmas for 10 – Cathryn Falwell
A Kenya Christmas – Tony Johnston
Miracle on 133rd Street – Sonia Manzano
The Most Wonderful Gift in the World – Mark Sperring
Norman's Gift – Michelle Olson
Who's that Knocking on Christmas Eve – Jan Brett
The Wild Christmas Reindeer – Jan Brett
Juvenile Fiction
A Boy Called Christmas – Matt Haig
Kringle – Tony Abbott
Addy's Surprise: A Christmas Story – Connie Rose Porter
Certain Poor Shepherds: A Christmas Story – Elizabeth Marshall Thomas
A Christmas Carol – Charles Dickens
Felicity's Surprise: A Christmas Story – Valerie Tripp
Josefina's Surprise: A Christmas Story – Valerie Tripp
Kit's Surprise: A Christmas Story – Valerie Tripp
Nancy and Plum – Betty Bard MacDonald
Young Adult
Let it Snow – John Green, Maureen Johnson & Lauren Myracle
10 Blind Dates – Ashley Elston
One Way or Another – Kara McDowell
The Afterlife of Holly Chase – Cynthia Hand
Ex-Mas – Kate Brian
The Winter of Candy Canes – Debbie Viguie
Spanish Christmas
Picture Books
'Twas Nochebuena – Roseanne Greenfield Thong
A Piñata in a Pine Tree – Pat Mora
Between Us and Abuela – Mitali Perkins
El Expreso Polar – Chris Van Allsburg
The Santero's Miracle – Rudolfo Anaya
Juvenile Fiction
Nine Days to Christmas – Marie Hall Ets & Aurora Labastida
The Santero's Miracle – Rudolfo Anaya
Hanukkah
Picture Books
Oskar and the Eight Blessings – Richard & Tanya Simons
All-of-a-Kind Family Hanukkah – Emily Jenkins
The Gift – Aliana Brodmann-Menkes
Hanukkah Bear – Eric A. Kimmel
The Hanukkah Mice – Ronne Randall
One Candle – Eve Bunting
Simon and the Bear – Eric A. Kimmel
Juvenile Fiction
Dreidels On The Brain – Joel Ben Izzy
Candlelight for Rebecca – Jacqueline Dembar Greene
A Dreidel in Time – Marcia Berneger
Elijah's Angel – Michael Rosen

Young Adult
Recommended for You – Laura Silverman
Kwanzaa
Picture Books
Seven Spools of Thread – Angela Shelf Medearis
My First Kwanzaa – Karen Katz
Non-Fiction
The Gifts of Kwanzaa – Synthia Saint James
Seven Candles for Kwanzaa – Andrea Davis Pinkney
Winter Solstice
Picture Books
The Shortest Day – Susan Cooper
Sun Bread – Elisa Kleven
Juvenile Fiction
Winter Bees & Other Poems of the Cold – Joyce Sidman
Young Adult
A Court of Frost and Starlight – Sarah J. Maas
Tears of Frost – Bree Barton
Multicultural Holiday
Juvenile Fiction
Horrible Harry and the Holidaze – Suzy Kline
Young Adult
My True Love Gave to Me: Twelve Holiday Stories – edited by Stephanie Perkins

Winter/Snow
Juvenile Fiction
Odd and the Frost Giants – Neil Gaiman
Breadcrumbs – Anne Ursu
The Greenglass House – Kate Milford
Young Adult
Shadow & Bone – Leigh Bardugo
The Edge of Everything – Jeff Giles
ADULT TITLES
Snowy & Wintery:
Spinning Silver by Naomi Novik
Little Women by Louisa May Alcott
The Snow Child by Eowyn Ivey
A Wild Winter Swan by Gregory Maguire
One Day in December by Josie Silver
The Bear and the Nightingale by Katherine Arden
Bleak House by Charles Dickens
Seven Days of Us by Francesca Hornak
Winter Street by Elin Hilderbrand
Winter Garden by Kristin Hannah
Once Upon a River by Diane Setterfield
In the Midst of Winter by Isabel Allende
Christmas:
An Ivy Hill Christmas by Julie Klassen
Christmas Shopaholic by Sophie Kinsella
Last Christmas in Paris by Hazel Gaynor & Heather Webb
A Baxter Family Christmas by Karen Kingsbury
1225 Christmas Tree Lane by Debbie Macomber
Let it Snow by Nancy Thayer
The Christmas Boutique by Jennifer Chiaverini
The Noel Letters by Richard Paul Evans
Cozy Mysteries:
Silent Bite by David Rosenfelt
Still Life by Louise Penny
Christmas Cupcake Murder by Joanne Fluke
A Christmas Resolution by Anne Perry
Christmas Sweets by Joanne Fluke, Laura Levine, & Leslie Meier
Aunt Dimity and the Heart of Gold by Nancy Atherton
Owl be home for Christmas by Donna Andrews
Nonfiction:
Holidays on Ice by David Sedaris
Christmas: a biography by Judith Flanders
Christmas in Pennsylvania: a folk-cultural study by Alfred L. Shoemaker