April 30, 2018

Red Rose Run Training Plan: Week 5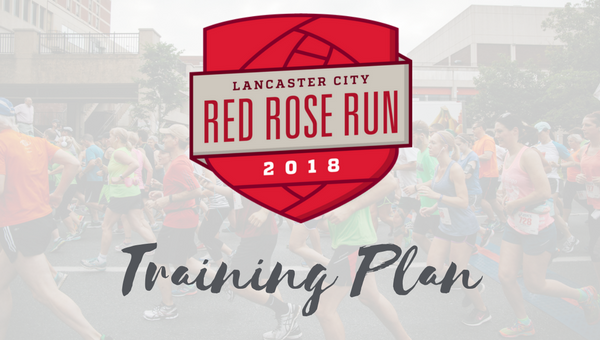 Whether you're a seasoned runner or just thinking about doing your first race, we're here to help you prepare for the Red Rose Run! Each week through the end of May, we'll post a training schedule, along with tips and tricks, provided  by Ben at FIT Studio.
 The 42nd annual Red Rose Run will be held on Saturday, June 2, 2018. Click here to register!
We're halfway there! Can you believe it? In just over a month, we'll be running the Red Rose Run! I hope the hills of Duke Street weren't too terrible for you. Find that groove and stay in it! This week we're going to keep things pretty downtown through a strict 3 mile circuit, giving us a great opportunity to appreciate all the cherry blossoms blooming throughout the city! So, without further delay:
THE RUN
Meet a buddy at Clipper Magazine Stadium and head south.
Turn Left on Vine.
Turn Left on Lime.
Turn Left on Liberty.
Turn Left on Prince and finish back at Clipper Magazine Stadium.
This is a solid 3 miles, so if you're following along outside of the city, just cover that distance.
THE RECOMMENDATION
Let's talk about movement in general. Ideally, 80% of our movement throughout the day should be non-exercise activity. There is a myriad of research showing the benefits of natural movement and the downside of a sedentary existence. Think about getting more movement in your day overall. You'll recover faster and generally feel better throughout the entirety of your day. Here is a nice primer on these notions from an article featuring Katie Bowman, a natural movement advocate and author of the book, "Move Your DNA." www.seattletimes.com/pacific-nw-magazine/dont-worry-about-your-workout-just-get-up-and-keep-moving/
Keep on running!
By Ben Liebsch, guest blogger

Ben is a NASM Certified Personal Trainer with a focus on behavioral change. Benjamin believes physical fitness should be useful and has many benefits that run a lot deeper than aesthetics. Outside of working with clients and running FIT Studio he enjoys trail running, meatballs, and reading about applied psychology, business, and new developments in the health and wellness fields.