May 7, 2018

Red Rose Run Training Plan: Week 6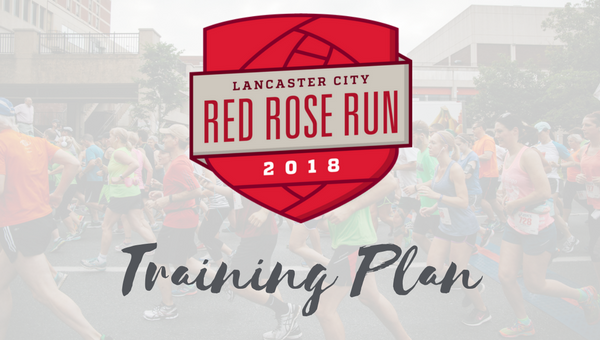 Whether you're a seasoned runner or just thinking about doing your first race, we're here to help you prepare for the Red Rose Run! Each week through the end of May, we'll post a training schedule, along with tips and tricks, provided  by Ben at FIT Studio.
 The 42nd annual Red Rose Run will be held on Saturday, June 2, 2018. Click here to register!
Are we really less than a month from this year's Red Rose Run? If you're anything like me, last week's run was a mix of enjoyment and the sudden realization that I needed allergy medicine. Were you able to get a little more movement into your life? Week 6 finds us cruising around the west end of the city and past what will probably be a mostly empty F&M campus. Let's get right to it!
THE RUN
Start at Binns Park
Head North on Queen Street
Left on Chestnut Street
Slight Right on Marietta Avenue
Right on President Avenue
Right on Harrisburg Pike
Straight onto James Street
Right on Queen Street
This here is a 3.5 mile run in case you are following along on your own.
THE RECOMMENDATION
I am going to re-emphasize stretching and mobility this week. Your body will benefit across all physical disciplines with a good mobility routine. Yoga is a fantastic active recovery option and Runner's World actually has several great programs you can follow along with here: www.runnersworld.com/yoga-center
For more detailed information on the benefits yoga can provide runners, read below: www.runnersworld.com/stretching/how-yoga-can-help-your-running
Boy, this run is getting close! I would be remiss if I didn't mention that FIT Studio is hosting a Pregame Party for this year's Red Rose Run on June 1 from 4 to 9 pm. You can find out more details on all of the free food, booze, and fun here: www.facebook.com/RedRoseRunPregameParty
Until next week!
By Ben Liebsch, guest blogger
Ben is a NASM Certified Personal Trainer with a focus on behavioral change. Benjamin believes physical fitness should be useful and has many benefits that run a lot deeper than aesthetics. Outside of working with clients and running FIT Studio he enjoys trail running, meatballs, and reading about applied psychology, business, and new developments in the health and wellness fields.