April 9, 2018

Red Rose Run Training Plan: Week 2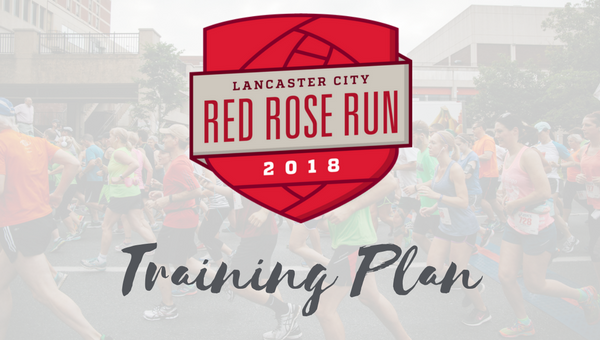 Whether you're a seasoned runner or just thinking about doing your first race, we're here to help you prepare for the Red Rose Run! Each week through the end of May, we'll post a training schedule, along with tips and tricks, provided  by Ben at FIT Studio.
 The 42nd annual Red Rose Run will be held on Saturday, June 2, 2018. Click here to register!
Hey, it's Ben from FIT Studio. I'm back! How was Week 1? I hope the run was enjoyable and I hope you had a chance to practice the breathing technique in the recommendation. So often in life we forget to move at our own pace, but I hope it provided a moment for you to find one that fits you well. Week 2 is going to find us in a new neighborhood with a new distance and another recommendation to keep you propelling yourself forward towards the Red Rose Run – so let's get right to it!
The Run
This week I want you to run from the Lancaster City Visitor Center in Penn Square down to Spring House Brewing Company on Hazel Street and back.  This is about 1.5 miles and once again you'll notice a little incline. If you're feeling wild, you can start at Spring House and grab a drink with your running buddies when you finish up. Try to get two runs that come close to a mile in during the west of the week.
The Recommendation
STRETCH. I cannot emphasize this enough. In any given year, 65-80% of runners are injured and the most common contributors to this are over-training and failing to  stretch post-run. Ever. So take it from me and follow the instructions in the following article: www.runnersworld.com/injury-prevention-recovery/5-post-race-standing-stretches-every-runner-should-do
Until next week Roses!
By Ben Liebsch, guest blogger

Ben is a NASM Certified Personal Trainer with a focus on behavioral change. Benjamin believes physical fitness should be useful and has many benefits that run a lot deeper than aesthetics. Outside of working with clients and running FIT Studio he enjoys trail running, meatballs, and reading about applied psychology, business, and new developments in the health and wellness fields.