July 6, 2020

Public Dining Areas in Lancaster City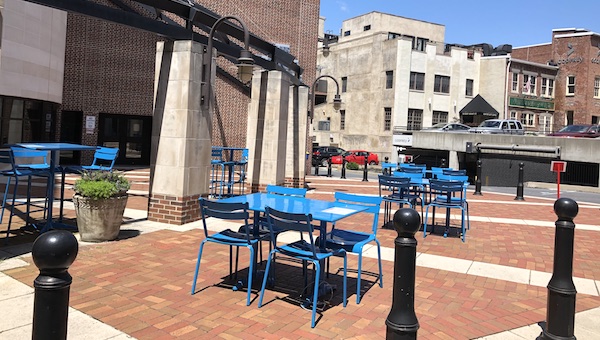 If you've recently wandered around downtown Lancaster City, you may have noticed tables and chairs set up near Lancaster Central Market (N. Market St.) or behind Fulton Bank (E. Grant St.). These table and chair set-ups are part of the City of Lancaster's public dining spaces initiative.
These outdoor dining spaces are open to public use and have been designated as pedestrian areas. Residents are encouraged to order takeout from a nearby restaurant and enjoy it at one of these locations. Check out our Eat Local tab for a complete listing of Lancaster City restaurants. Additionally see this interactive map for specific restaurant locations and public dining locations.
N. Market St. – Near Central Market
E. Grant St. – Behind Fulton Bank
Keep an eye out for updates about public dining spaces as more are established around the city!
Stay in the LOOP on all things Lancaster City by following Visit Lancaster City on Instagram and Facebook!