December 30, 2020

NYE in Lancaster City 2020!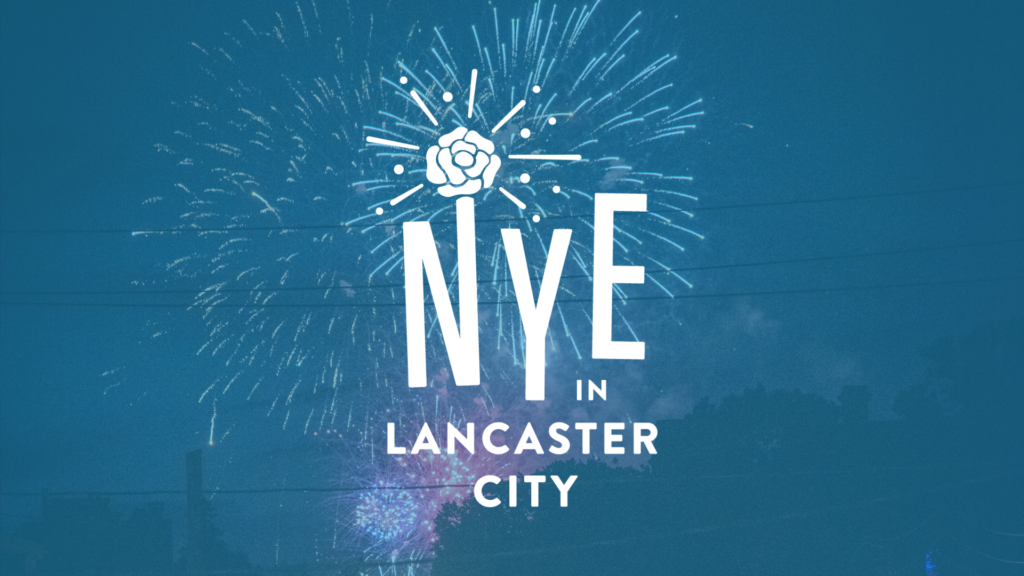 On Thursday, Dec. 31st, The City of Lancaster will host fireworks displays at 8 p.m. set off from both Southeast Middle School and Thomas Armstrong Blvd. Neighbors in the Southeast and Northern quadrants of the city will see fireworks, and Southwest neighbors will see mobile DJs from 6 – 8 p.m. Local DJs, DJ Watts and DJ Pritty will be spinning music from the back of trucks, decked in holiday lights, and traveling through the neighborhood.
There will be no Red Rose countdown or live concert in Binns Park this year.
The City of Lancaster remains committed to fighting COVID-19. Please wear a mask indoors and outdoors when away from home, keep your distance from people who do not live in your household, wash your hands or use hand sanitizer frequently, and follow all safety protocols at each establishment you visit.
Thank you to the "Lancaster City for the Holidays 2020" Sponsors: EHD, Joe & Julie Harriger, Landis Communities, T-Mobile, and Doug Lamb Construction, Inc. For more information on New Year's Eve in Lancaster City and events planned by the City of Lancaster Office of Promotion (LOOP), go to visitlancastercity.com/new-years-eve/
________
El jueves, 31 de diciembre, la Ciudad de Lancaster tendra exhibiciones de fuegos artificiales a las 8 p.m., y el lanzamiento sera desde Southeast Middle School y Thomas Armstrong Blvd. Los vecinos de los cuadrantes sureste y norte de la ciudad verán fuegos artificiales, y los vecinos del suroeste verán DJ móviles de 6 a 8 p.m. Los DJ locales, DJ Watts y DJ Pritty tocarán música desde la parte trasera de los camiones, decorados con luces navideñas y viajarán por el vecindario.
No habrá cuenta regresiva de Red Rose ni concierto en vivo en Binns Park este año.
La Ciudad de Lancaster sigue comprometida con la lucha contra COVID-19. Use una máscara en interiores y exteriores cuando esté fuera de casa, manténgase alejado de las personas que no viven en su hogar, lávese las manos o use desinfectante de manos con frecuencia y siga todos los protocolos de seguridad en cada establecimiento que visite.
Gracias a los patrocinadores de "Lancaster City for the Holidays 2020": EHD, Joe & Julie Harriger, Landis Communities, T-Mobile y Doug Lamb Construction, Inc.Para obtener más información sobre la víspera de Año Nuevo en la Ciudad de Lancaster y los eventos planificados por la Oficina de Promoción de la Ciudad de Lancaster (LOOP), visite visitlancastercity.com/new-years-eve/