October 10, 2017

Meet the Artist: Robert Brock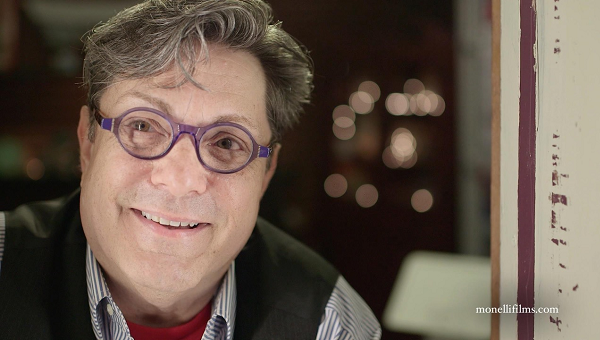 On Thursday, October 26, 2017, the Governor's Awards for the Arts in Pennsylvania will be held in Lancaster City. It is a great honor to be chosen to host the awards, and in celebration, the Lancaster arts community has rallied together to put on a week of events. Leading up to the week, we'll be highlighting a handful of amazing individuals that make up the Lancaster arts community. Today we're sharing about Robert Brock from the Lancaster Marionette Theatre.
How are you involved with the 2017 Governor's Awards for the Arts?
I'm performing at the Fulton Theatre for "Lancaster Performs," which is Monday October, 23 at 7:30 pm. And the Theatre performing "Sleeping Beauty."
What made you pursue art?
I've always loved puppets and puppetry. I've always loved theatre from the get-go, and when I worked in the theatre I would do anything; hair, make up, costumes, sets, props, worked at the box office. So, all those skills sort of joined together for the Marionette Theatre. Theatre and acting is a very difficult life, very hard on your ego, it's constant rejection, and constant "Am I okay? Do you accept me?" I don't have that here because I pretty much do it all. Some people may say I'm a control freak.
And the Marionette is the extension of the actor. I'm an actor first and foremost.  It's my dream come true.
Tell me about your most current project.
"Little Lord Fauntleroy" it's based on a novel written by Francis Hodges Burnette. People would more likely know The Secret Garden and The Little Princess, and she wrote both. Lord Fauntleroy was her first and most popular at the time, but it has not stayed popular, but it's a great story. Were Secret Garden and Little Princess have stayed in the public eye.
It opens, Saturday September 30th, it runs for three weekends.
And then, "Sleeping Beauty," which is one I've done before.
What do you love about Lancaster and the Lancaster community?
I think Lancaster is the best place to live. It has been historically strong in the arts. The first American-born actor, dancer, and puppeteer, John Durang, was born in Lancaster. When he performed in Lancaster, he always said he was a proud native of Lancaster, and I like to think that I'm the same.
Right now, I think Downtown is as vibrant as when I was a kid. It's very active. When I was a kid there were three theatres, department stores. There was always lots happening. It was before urban renewal, so I have all those memories.
As the art scene in Lancaster continues to grow, what do you think lies ahead for art in Lancaster?
I would just say more growth, and continuing with its legacy of art and culture.
The City of the Lancaster is the oldest inland city in the United States. We have a lot of people who visit and come to the Theatre, and those aren't necessarily those who would come into the city because they are here to see the Amish and quilts. It's amazing the number of people that come back to Lancaster, it's a destination. I think the Marionette Theatre brings people downtown as well.
I get people from Paris, Hong Kong, Vietnam, Vienna, Russia, Poland – from all over.
In what ways do you see art and community intersect in Lancaster?  
Lancaster has always had a strong history of the arts. I wish it were more affordable. We try to keep our tickets as reasonable as possible. With the Marionette Theatre, we have a scholarship for city kids who can walk, and they can come and have their first theatrical experience here. I think that's very important.
Arts and education is very important to me. It's been proven that it improves IQ's and that playing an instrument raises math scores. I think there should be a lot of the arts in education.
Do you have any hobbies, art related or otherwise?
I go the Fulton a lot. I try to see as much theater as I can.
I also do tarot card and palm reading here as well. And, of course I'm involved with my nephews and nieces. I'm also a lover of history.
This a great place to live for history. I'm also very big on Central Market. I tell the days of the week by Market days and performance days.
My shows in the summer are Tuesdays, Fridays, and Saturdays, and the rest of the year it's always Saturdays and sometimes a Sunday matinee or a Friday matinee.
For more information about the 2017 Governor's Awards for the Arts in Pennsylvania, go to www.pagovartslanc.com.