August 16, 2019

Lancaster Craft Beerfest Returns for the 7th Year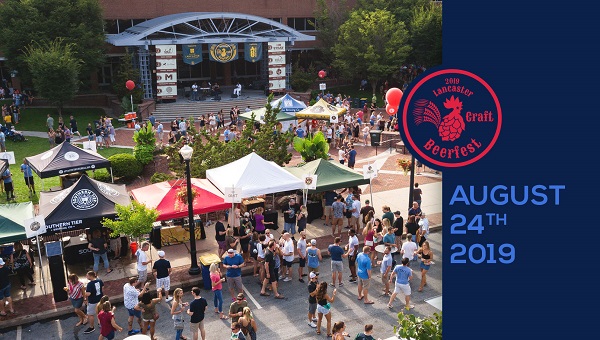 Lancaster Craft Beerfest returns for the 7th straight year on August 24th! As always, the event aims to provide everyone in attendance with an amazing selection of unique beers. Come to this year's event to discover new favorites, and hopefully even rediscover some old ones! Their selection of beers includes dozens of options ranging from local breweries in Lancaster to all across the country.
The event takes place over two sessions, from 12pm – 3 pm and from 4pm – 7pm, and will be held in Binns Park and on North Queen Street. Tickets are available at https://www.lancastercraftbeerfest.com/, and will provide you with access to the event and all the 3 oz. sampler beers you can (safely!) drink in three hours.
In addition to great beer, those in attendance will be treated to live music, as well as a variety of food vendors! Session One will feature music from Andy Mowatt's Frequency Movement, while Session Two will feature Kluster Phunk and Big Boy Brass! Vendors for this year's Beerfest include Scoops Ice Cream & Grill, Souvlaki Boys, and more! The full list of vendors is available here.
The long list of breweries attending this year's Beerfest includes:
Dogfish Head Craft Brewed Ales
Tattered Flag Brewery and Stillworks
We look forward to seeing you at this years Lancaster Craft Beerfest. Remember, please drink responsibly! 
Make sure to follow Visit Lancaster City on Facebook and Instagram to stay updated on what's new and now in Lancaster City!