June 18, 2020

Juneteenth Celebrations in Lancaster City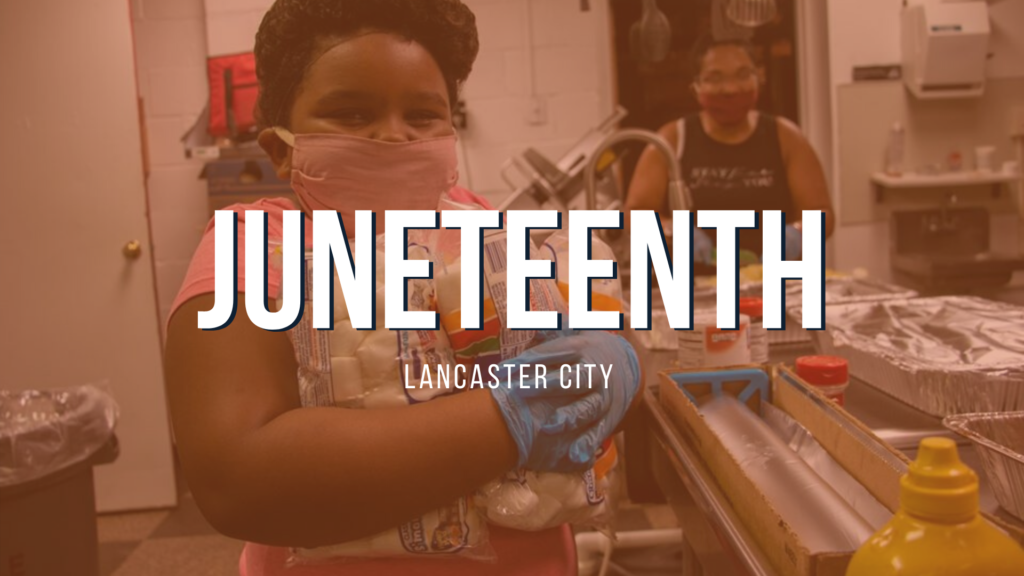 Juneteenth is a holiday that commemorates the end of slavery in the United States. Although the Emancipation Proclamation was issued on January 1, 1863, it was not until June 19, 1865 when slavery officially came to an end as word of emancipation reached Texas. To learn more about Juneteenth visit caplanc.org/juneteenth.
This year, many Lancaster City organizations, restaurants, and businesses are hosting events in honor of Juneteenth. Below is a list of Lancaster events celebrating Juneteenth from Friday, June 19th to Sunday, June 21st.
FRIDAY, JUNE 19
SATURDAY, JUNE 20
SUNDAY, JUNE 21
We encourage those in Lancaster City and beyond to join the celebration of Juneteenth whether it's at one of these Lancaster events or in your own community. If you plan to go out, please remember to social distance and wear a mask or face-covering when in close contact with others.
Stay in the LOOP on all things Lancaster City by following Visit Lancaster City on Instagram and Facebook!