August 24, 2023

Exploring Vegetarian Delights: 7 Restaurants with Vegetarian Options in Lancaster City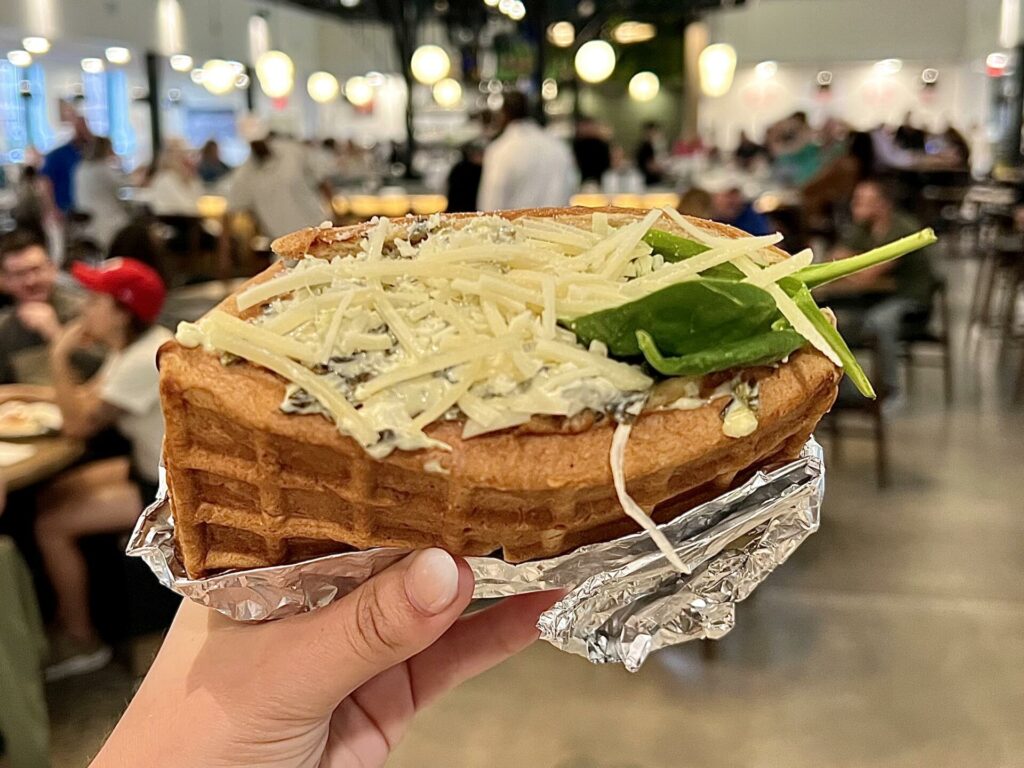 Welcome to National Vegetarian Week! This annual celebration of plant-based cuisine is the perfect opportunity to discover the vibrant vegetarian dining scene in Lancaster City. Whether you're a committed vegetarian or simply looking to explore meat-free options, this blog will be your guide to some of the vegetarian restaurants in the area. Join us on a culinary journey as we highlight the flavors, ambiance, and creativity of these veggie-centric eateries.
Callaloo Trinidadian Kitchen
At Callaloo, you can find authentic Trinidadian dishes with South-Asian and African-Creole influences. Try out the Paratha, a Trinidadian flatbread used as a utensil to eat curries and stews. It is flaky like a pastry and soft like a tortilla served with Yukon Gold potatoes, curried chickpeas and roasted pumpkin.
Frisco's
Frisco's is a Peruvian-style restaurant that serves cuisine inspired by the founder's hometown of Arequipa, Peru. They are well known for their staple Peruvian charcoal rotisserie chicken, but they also serve up a vegetarian bowl with their signature black beans, topped with a Frisco's quinoa cake.
The Imperial Restaurant
At The Imperial Restaurant, their chefs love to create colorful, culinary masterpieces displayed with craft and exquisite style. Every dish is a delight-a feast for the eyes as well as the palate. Here you can find vegan and vegetarian options from their Teriyaki Bean Burger to the Coconut Curry.
Norbu
Norbu is a Bhutanese and Nepalese restaurant dedicated to providing a memorable dining experience with its warm and inviting atmosphere. The restaurant prides itself on using fresh, high-quality ingredients to create flavorful and authentic Nepali dishes.
Root
Nestled on West Walnut Street, Root is an all-vegan gem for vegetarian and vegan food enthusiasts. This local bar and eatery offers a delightful menu with dishes made from locally sourced ingredients. Root is dedicated to showcasing the incredible flavors of vegetables with a weekly rotating menu.
Silantra Asian Street Kitchen
This family-owned business serves up traditional Asian dishes with locally sourced fresh ingredients. They offer their famous "bing", bowls and salads. Vegetarians won't feel left out with their veggie protein options.
Southern Market
The Southern Market is a historic public market located in the heart of downtown Lancaster. It has been a centerpiece of the community for over 120 years and is now home to 10 local vendors with global flavors and vegetarian options.