November 17, 2022

Ewell Plaza Honors Barney Ewell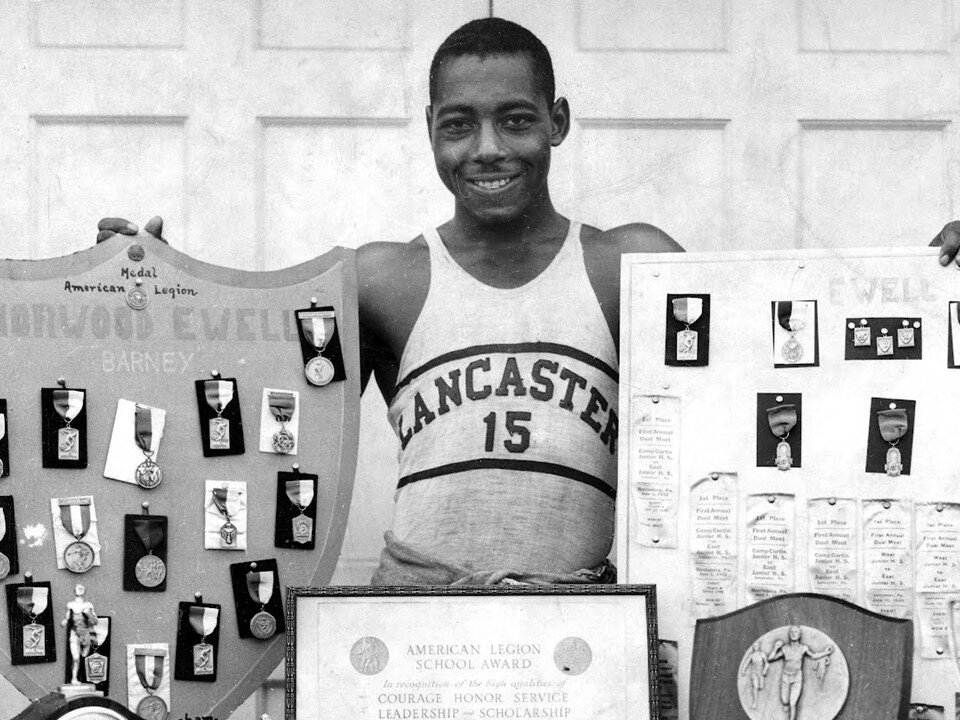 Ewell Plaza honors Barney Ewell's Olympic legacy, gregarious spirit, and love for the community and Lancaster that was unparalleled. Creating a public space where everyone can experience arts, culture, learning, and recreation.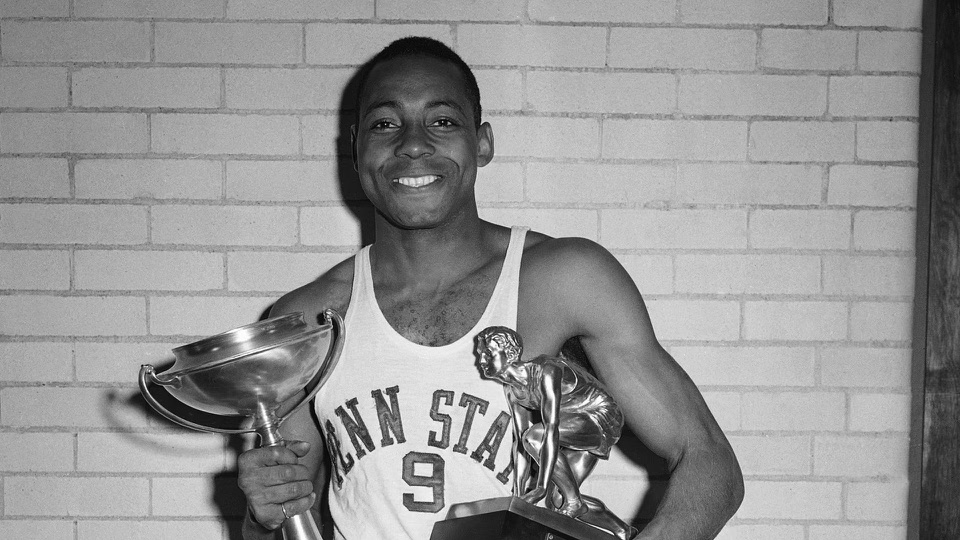 Beginnings
Henry Norwood "Barney" Ewell grew up attending J.P. McCaskey High School where he began his journey as an athlete. After polio had left his left leg weak, Ewell took up running to regain strength. Before he graduated, newspapers around the country were already referring to Lancaster as home to "another Jesse Owens." Before the Olympics, Armstrong Cork Company's President and Chairman supported Ewell's journey as a star of his track club, and later employed him. While attending Penn State, Ewell established himself as "the fastest man in the world," breaking the world record for the 50-yard dash with a time of 5 seconds and winning 12 national intercollegiate championships.
Olympic Dreams
The cancellation of both the 1940 and 1944 Olympics due to World War II almost devastated his Olympic dreams. Yet at the age of 30, he surprised everyone by qualifying for the Olympic team and matching the world record in the 100-meter dash. That summer, at the 1948 Olympics in London, he shared photo finishes in the 100-meter dash and 200-meter dash, earning a silver medal in both. His lightning speed in the first leg of the 4×100-meter relay finally made him an Olympic Gold Medal winner.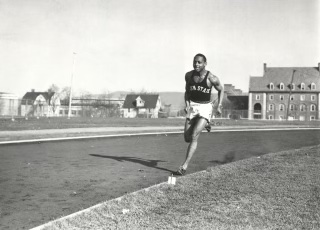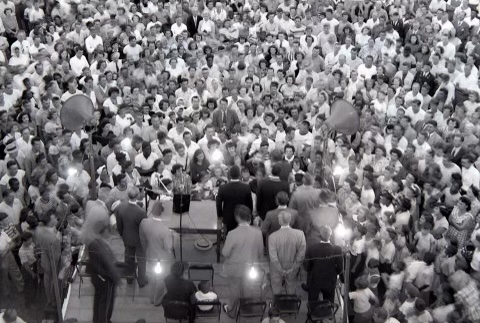 Homecoming
Ewell's Olympic sendoff and return brought Lancaster's diverse community together with more enthusiasm than any other event in our history. Legend has it that more residents greeted him at Lancaster Train Station than had welcomed President Franklin Roosevelt some years prior.
Legacy
History is an inspirational part of the big picture that inspires everyone to push through and evolve. In downtown Lancaster, Ewell Plaza honors this inspiring story of the greatest athlete ever to come from our City and embodies the spirit of his love for all people. A love that was felt by so many who made his acquaintance in Lancaster and around the world. His story of following his passion and never giving up is just one of many that make up our great Lancaster City.