May 27, 2022

Event Alert – Red Rose Run (June 4, 2022)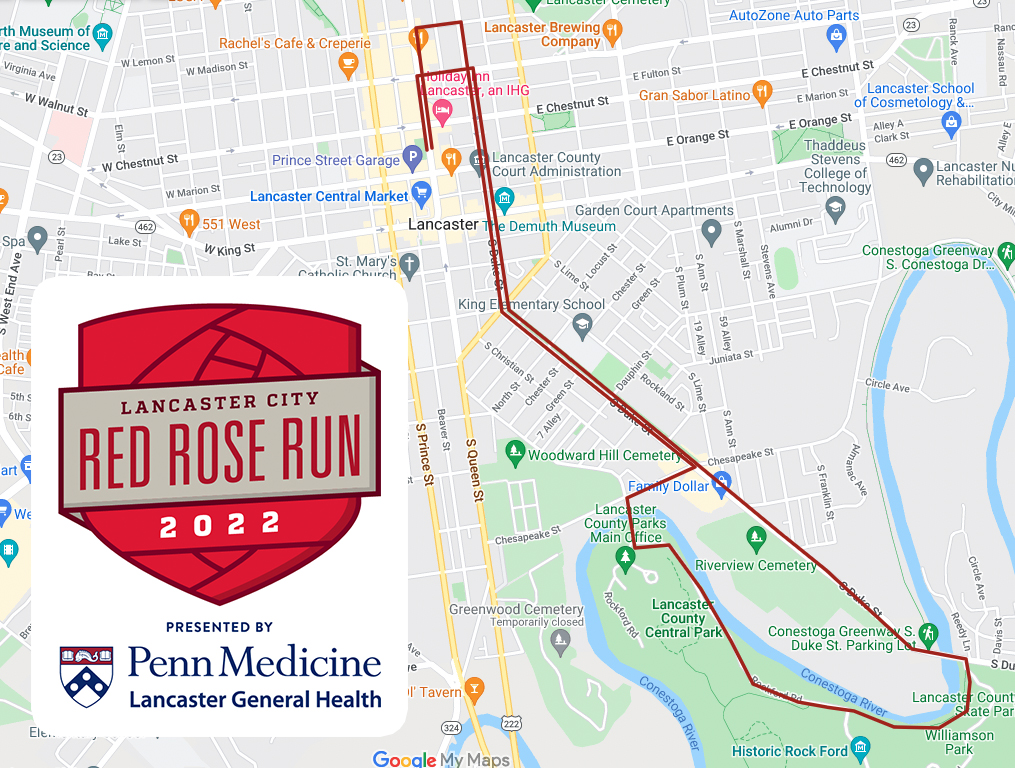 The Red Rose Run returns to Lancaster City on June 4th! City residents and visitors should anticipate potential traffic delays during the race. The Lancaster Bureau of Police will evaluate safety of streets and will re-open streets to ensure public safety.
5:00AM – The 100 and 200 Blocks of North Queen Street will be closed. No parking will be enforced.
6:30AM – Event Announcements and Registration begin.
8:00AM – Run starts in front of Binns Park.
Residents, business owners, and visitors should be aware of the following street closures for this event. Expect the following rolling street closures:
North Queen Street from Binns Park to Lemon Street
Lemon Street from North Queen Street to North Duke Street
Duke Street from East Lemon Street to Chesapeake Street
Chesapeake Street from South Duke Street to the entrance to County Park
Duke Street from the entrance to County Park to Walnut Street
Walnut Street from North Duke Street to North Queen Street
Queen Street from Walnut Street to the Finish Line
11:00AM (Approximate) – Event Ends
1:00PM – 100 and 200 Blocks of North Queen Street to reopen to traffic.