November 7, 2023

A Creative Space For All: curio. Gallery & Creative Supply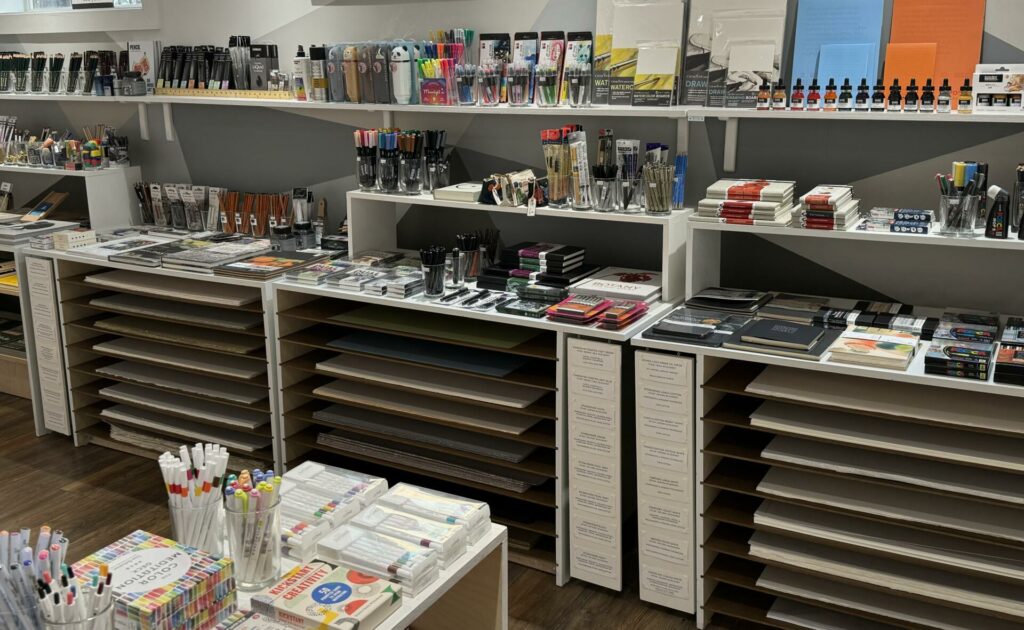 Check out curio. Gallery & Creative Supply on Gallery Row — showcasing local artists, offering an array of art supplies, workshops, and events for all!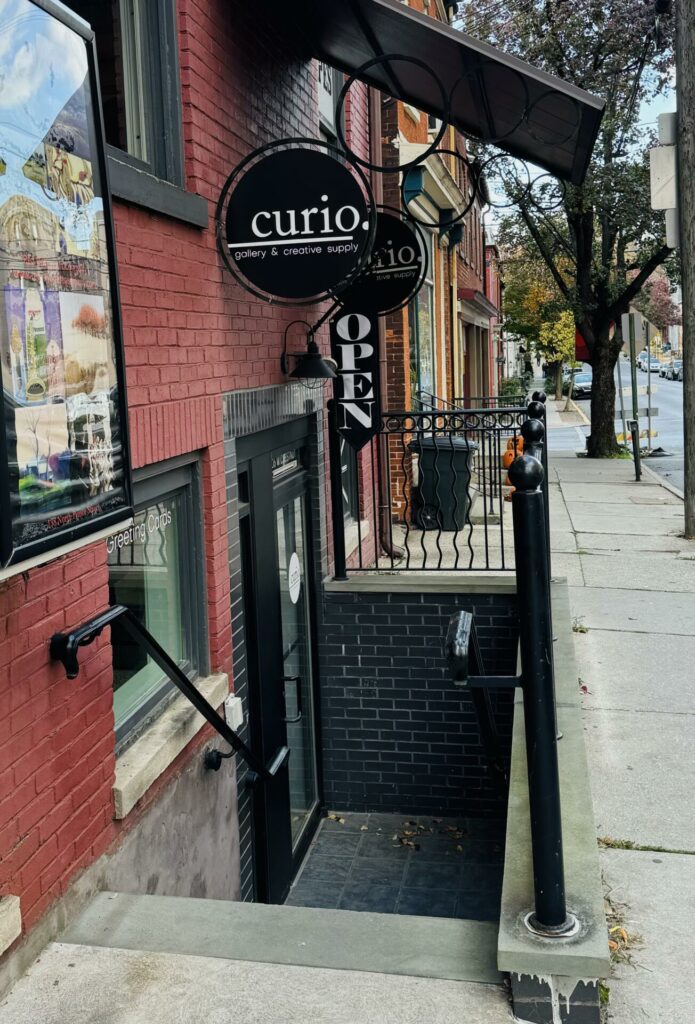 curio. Gallery and Creative Supply is a unique art store and gallery in downtown Lancaster, Pennsylvania, offering a wide variety of art supplies, books, art paper, and greeting cards. The gallery hosts rotating exhibitions featuring local artists, each with a unique story to tell through their art. Owned by Nicole Duquette and Matt Allyn Chapman, curio. aims to provide a creative space, foster a sense of community, and promote meaningful conversations through art. They take pride in offering high-quality products, having a shared passion for creativity, and providing strong support to local artists – making curio. Gallery and Creative Supply a welcoming environment for all!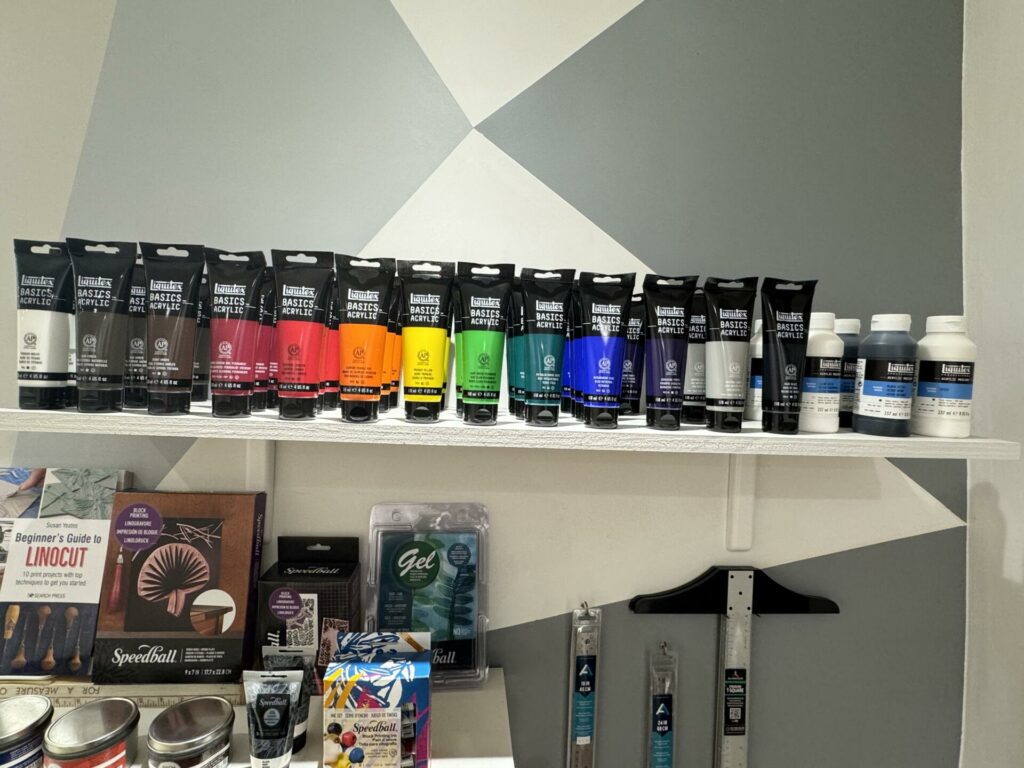 The owners Nicole Duqette and Matt Allyn Chapman have always had a strong passion for the arts. Nicole grew up with a father and brother that were both artists, and her family was very supportive of her artistic journey. Furthermore, Matt's grandmother and art teacher supported his skill of painting and drawing. They both met during their time at the Pennsylvania College of Art and Design (PCAD), where they both earned a Bachelor's of Art in Illustration. Later on, Matt went on to pursue and earn his MFA at the Pennsylvania Academy of the Fine Arts (PAFA) in Philadelphia, and now serves as a Professor at PCAD.
Previously, Nicole and Matt owned an art studio in Lancaster, and then in 2019 they opened curio. Gallery and Creative Supply. Opening their store and gallery in downtown Lancaster was a natural decision for them – as they both shared a love for the culture and emerging art scene within the city.
If you are interested in the arts or simply looking for a place that is open to everyone within the City of Lancaster, curio. Gallery and Creative Supply offers several workshops. On Tuesday, November 14th from 7:00-8:00pm, they are holding a Curator's Talk both in-person and virtually. Co-curators Jeff Geib & Evan Kitson propose an exhibition inspired by William de Kooning's teaching at Black Mountain College in 1950. Participating artists use the same 6H pencils, the same surface, and a set amount of time to create original works of art. Previously, artists were encouraged to draw inspiration from impactful lessons from their time as students, or from art history.
curio. Gallery and Creative Supply also hosts their own Sketchbook Club that is open to all! You get to choose any medium that you would like and no registration needed. The next upcoming session takes place on November 16th, 7:00-9:00pm. 
To learn more about curio. Gallery and Creative Supply head over to their website at https://curiolancaster.square.site/, and check them out along Gallery Row on West Chestnut Street!
*This article is a part of a series dedicated to equally and equitably promoting all small businesses within the City of Lancaster. If you or someone you know is interested in being featured, please reach out to Emma Durnin at EDurnin@cityoflancasterpa.gov*