November 12, 2022

A History of the 100 Block of North Queen Street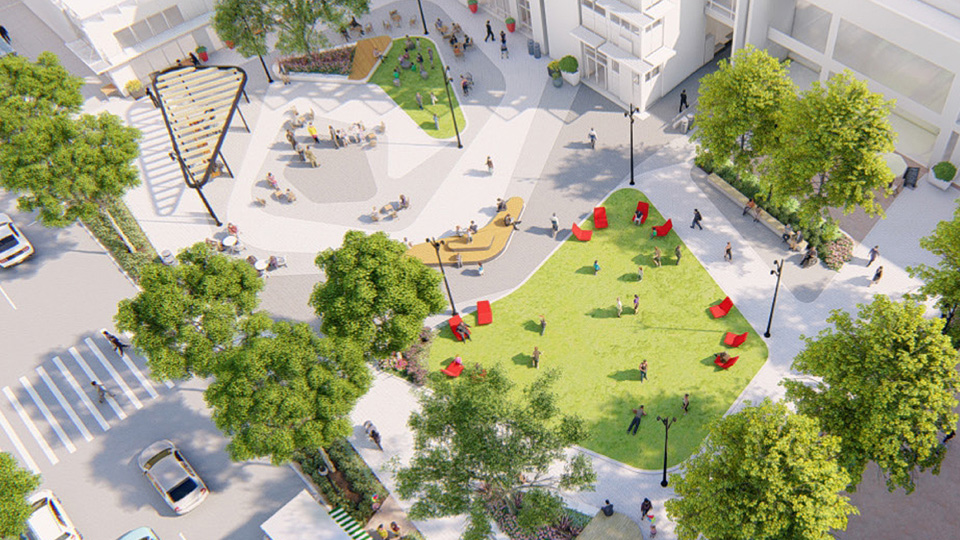 Ewell Plaza, which opened on September 30th, is a place for the community to get together and celebrate, learn and engage. Like most of Lancaster City, this plaza has a rich history.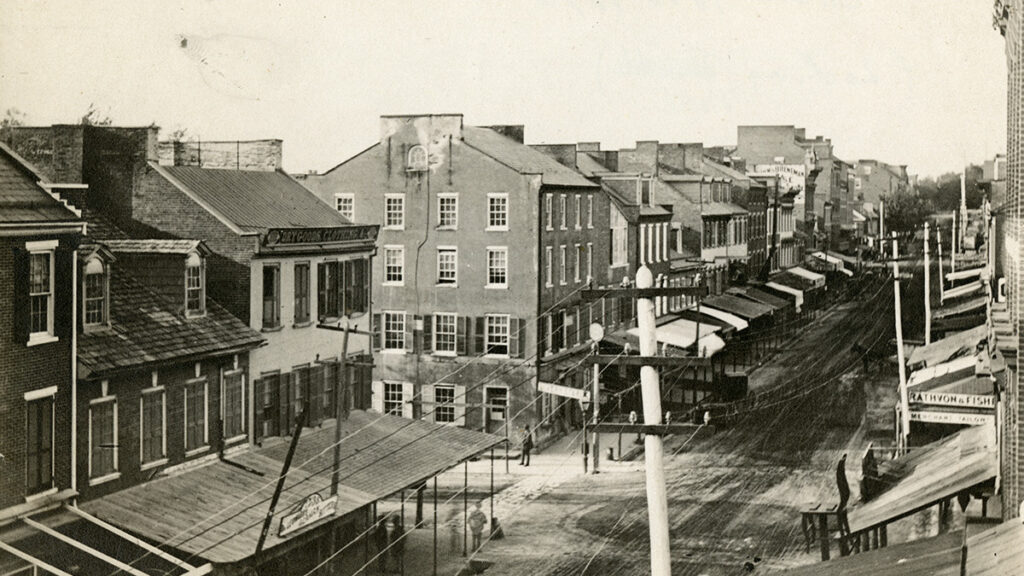 1870-1890
For most of the late 1800's, the 100 block of N Queen Street accommodated small businesses and services in two- or three-story Federal and Victorian period buildings with upper-level residential space.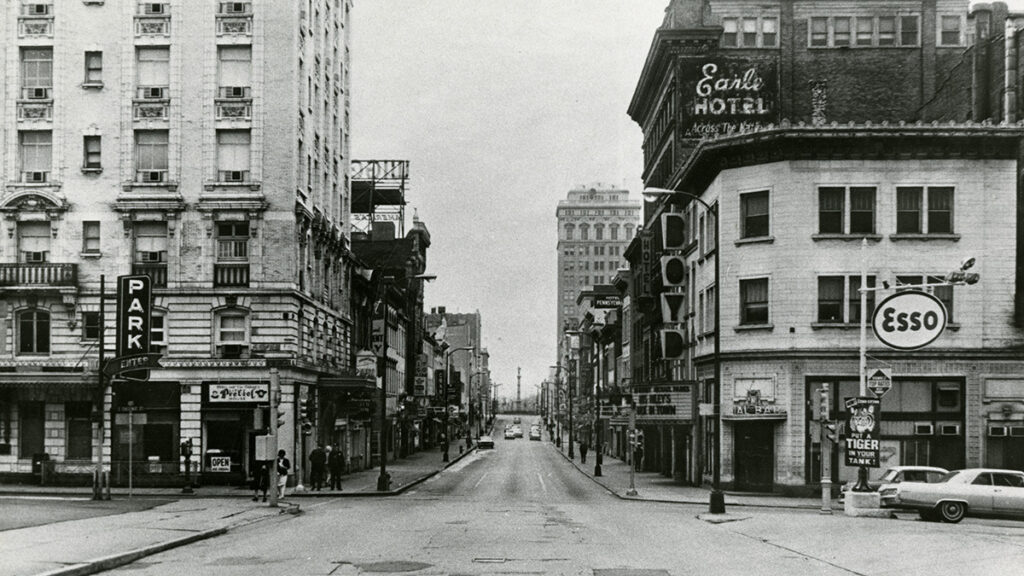 1890-1950
After 1900, these structures were replaced by larger buildings in early twentieth-century architectural styles. The structures that were erected on North Queen Street directly impacted the lifestyle and community of Lancaster city. With the development of each decade, the streetscape of North Queen Street came to be.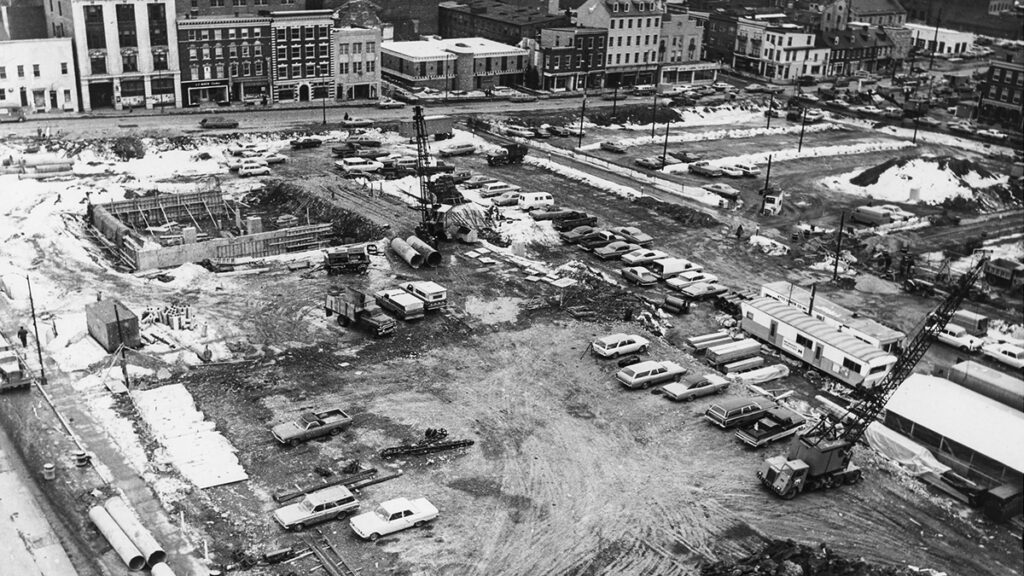 Urban Renewal and the Development of Lancaster Square
In 1959, the City's Planning Commission released a long-range plan focused on Lancaster's Central Business District. The plan focused on creating a blank canvas for redevelopment. In the late 1960's much of this block was demolished to make way for Lancaster Square and its department store, which opened in September 1971, just 3 days after the Park City Mall opened. Due to competition, the department store closed only 18 months later.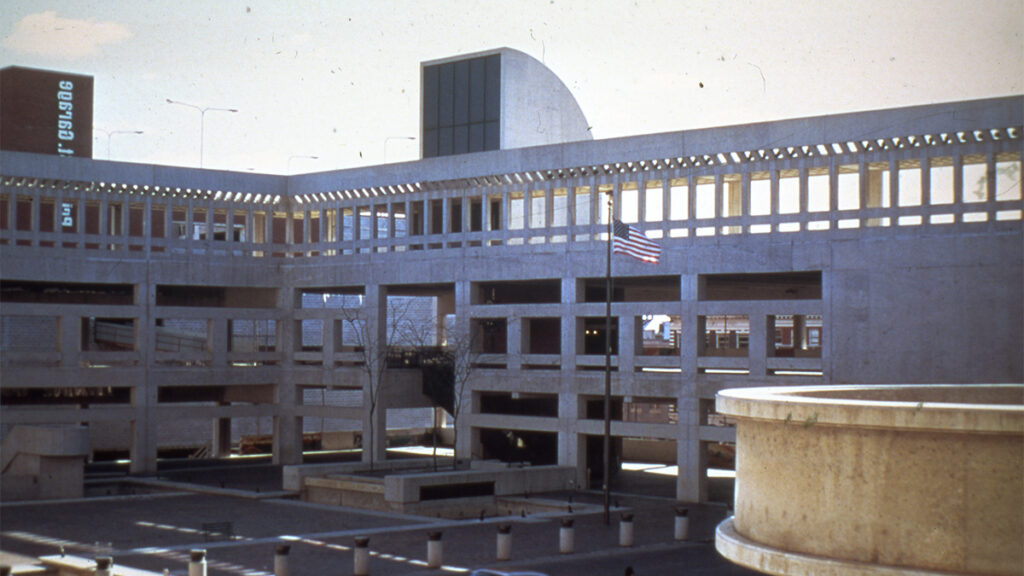 Lancaster Square enters the Twenty-First Century
Lancaster Square was not admired for its architecture or even popular among shoppers, but it did serve as a community gathering place. It functioned as a site for concerts, art festivals and more. Redevelopment remained a topic of debate for years. The old department store was finally redeveloped in 2016.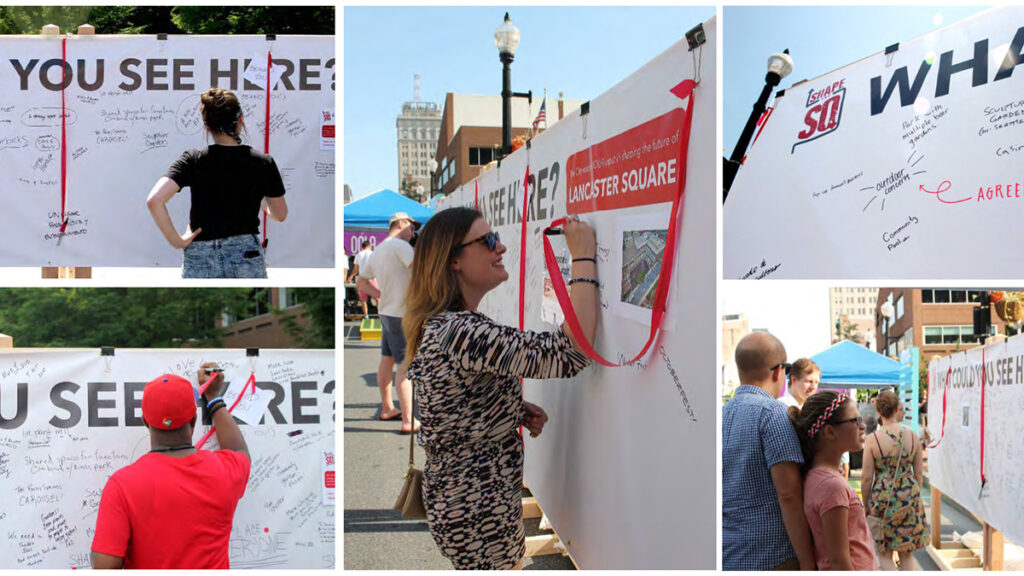 Reimagining the Space with Citizen Input
The space as you see it today, now named Ewell Plaza, is the result of direct citizen input on what the space could be. The city hosted listening sessions for those to voice their ideas, community meetings for engagement, and provided forms to receive feedback on how best to utilize the soon-to-be plaza. During Celebrate Lancaster, a banner that read, "What Could You See Here?" was placed for the people of Lancaster City to express their thoughts for the future plaza. Through numerous public engagements opportunities, Lancaster City residents have been able to make their mark on this space.
Read more about the History of the 100 Block of North Queen Street here.