November 4, 2021

6 Places to Visit for National Nacho Day (November 6)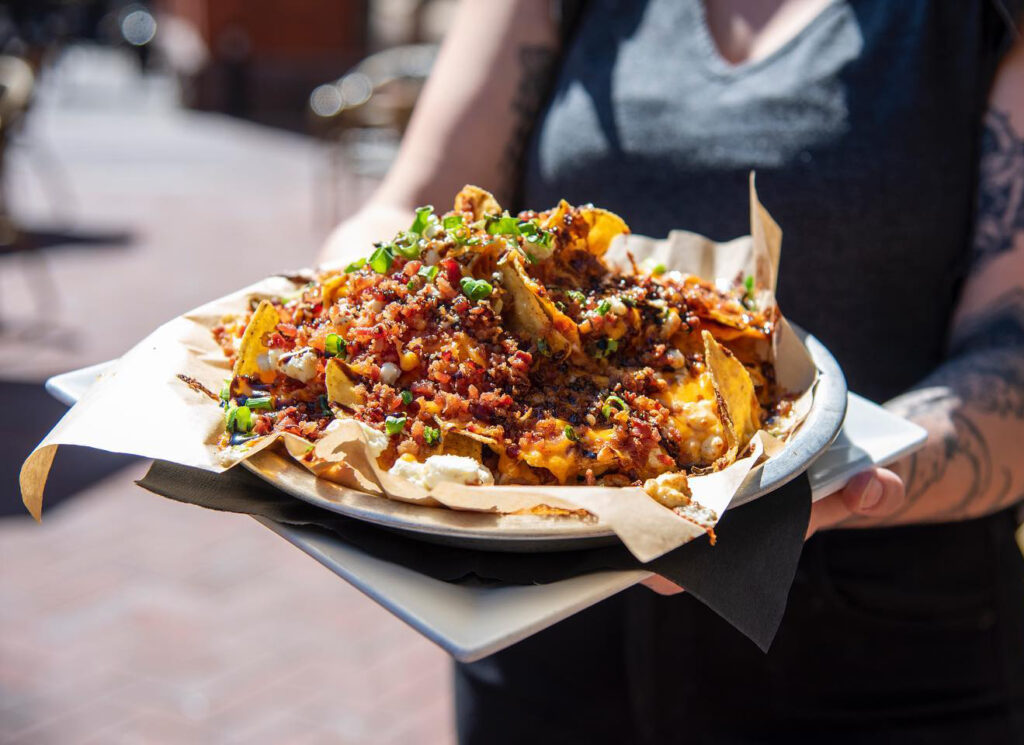 National Nacho Day is Saturday, November 6th! Here are 6 places to grab nachos in Lancaster City. Make a day of it with our interactive nacho tour!
National Nacho Day Interactive Tour
Shot and Bottle
2 N. Queen Street
Try the Vermont-style nachos, a fresh take with S. Clyde Weaver bacon, scallions, bleu cheese, cheddar, balsamic reduction, and maple syrup.
Cocina Mexicana
112 N. Water Street
Authentic Mexican in the heart of downtown Lancaster.
Lancaster Dispensing Company
33-35 N. Market Street
Classic nachos in Lancaster's Victorian pub.
Quips Pub
457 New Holland Avenue
Tavern serving British & American pub grub & a long beer list.
Annie Bailey's Irish Public House
28-30 E. King Street
Irish nachos?! Smoked pulled pork, Harp Lager beer cheese, and toppings on waffle fries or tortilla chips.
Lancaster Brewing Company
302 N. Plum Street
Classic pub nachos in a casual brewery setting.