October 19, 2023

6 Activities to do in Lancaster City for Spooky Season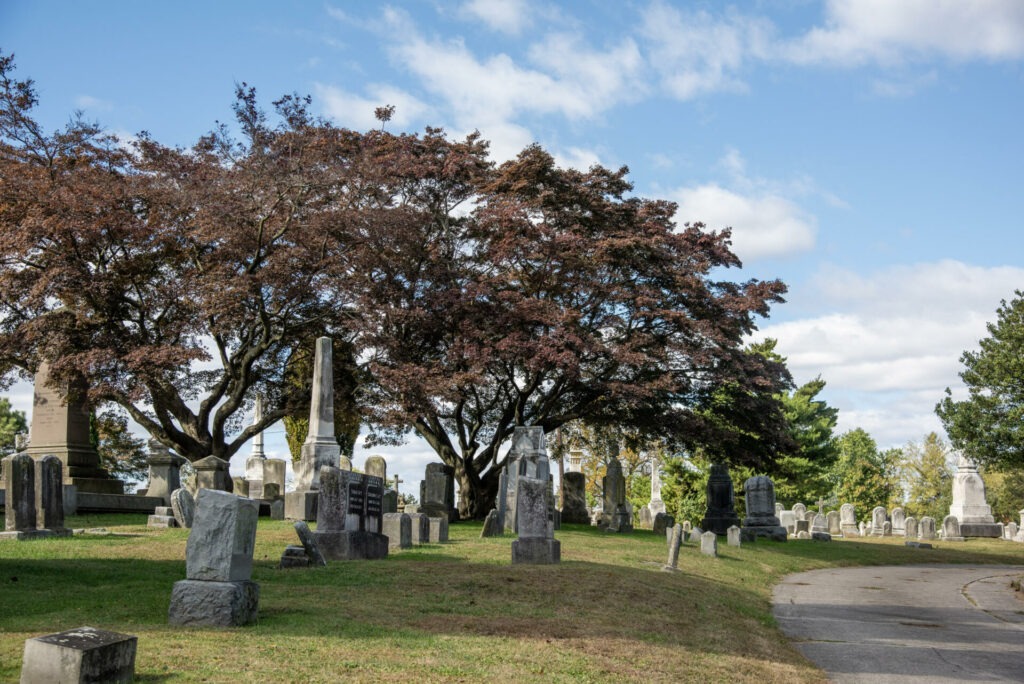 As the autumn leaves fall and a chill creeps into the air, Lancaster City transforms into a realm of eerie mystery and supernatural tales waiting to be uncovered. Whether you're a thrill-seeker or a history enthusiast, our city holds a treasure trove of spooky activities and haunted adventures just waiting to be explored. Check out these 6 spooky activities in Lancaster City!
Go on a candlelight walking tour in the heart of Lancaster City! Explore the long-forgotten mysteries of one of America's oldest cities, with haunting tales of otherworldly vigils, fatal curses, and star-crossed lovers. Experience 300 years of haunted history from the Red Rose City's thorny past! Listen to real ghost stories, see haunted places, and explore burial places when you book a Lancaster City Ghost Tour.
2. Lancaster City's Historic Cemeteries
Lancaster City has several cemeteries with historical significance…and a few ghost stories! Check out the Shreiner-Concord Cemetery, one of the oldest cemeteries in Lancaster, dating back to the 1830s. It is the final resting place for many prominent figures in Lancaster's history, including Thaddeus Stevens, a key figure in the abolition of slavery. Stop by Lancaster Cemetery, the 20-acre, Victorian era cemetery established in 1846. Here you can see the "walking statue", a tomb belonging to young Agusta Bitner. It is said that you can see the statue crying and wondering the cemetery.
Click here for a list of burial sites!
What's a better way to celebrate spooky season than stopping by Lancaster's City recently opened goth-themed bar and restaurant, The Coffin Bar!? The black interior and coffin décor is the perfect setting to enjoy a fall-inspired brewed beer or a bite to eat.
Click here to view their hours and menu!
Historic Rockford, situated in the Lancaster Country Central Park, features the mansion of General Edward Hand. Built in 1794, this mansion is said to be haunted by Edward Hand himself, along with a few others. Go on an After Dark tour and explore the property in the nighttime. If an after dark tour sounds too spooky then check out their Haunted Encounters tour where local guides share their personal ghost stories from the property.
October 26th, 2023 at 4pm
Children ages 0-7 are invited to the Lancaster Public Library for a special Halloween story time! There will also be crafts, songs, activities, and costumes are encouraged! The event is on Thursday, October 26th, 2023, from 4pm to 5pm.
6. Telloween
October 28, 2023 at 7pm
Put on your best costume and your dancing shoes! Tellus 360 is hosting their annual, "Telloween". Enjoy music by DJ Edge as well as live performances. The party starts at 7pm and tickets will be sold at the door for $15.
Click here for more information!
LIST YOUR EVENT
Hosting a public event in Lancaster City? Submit your event to appear in our event calendar.