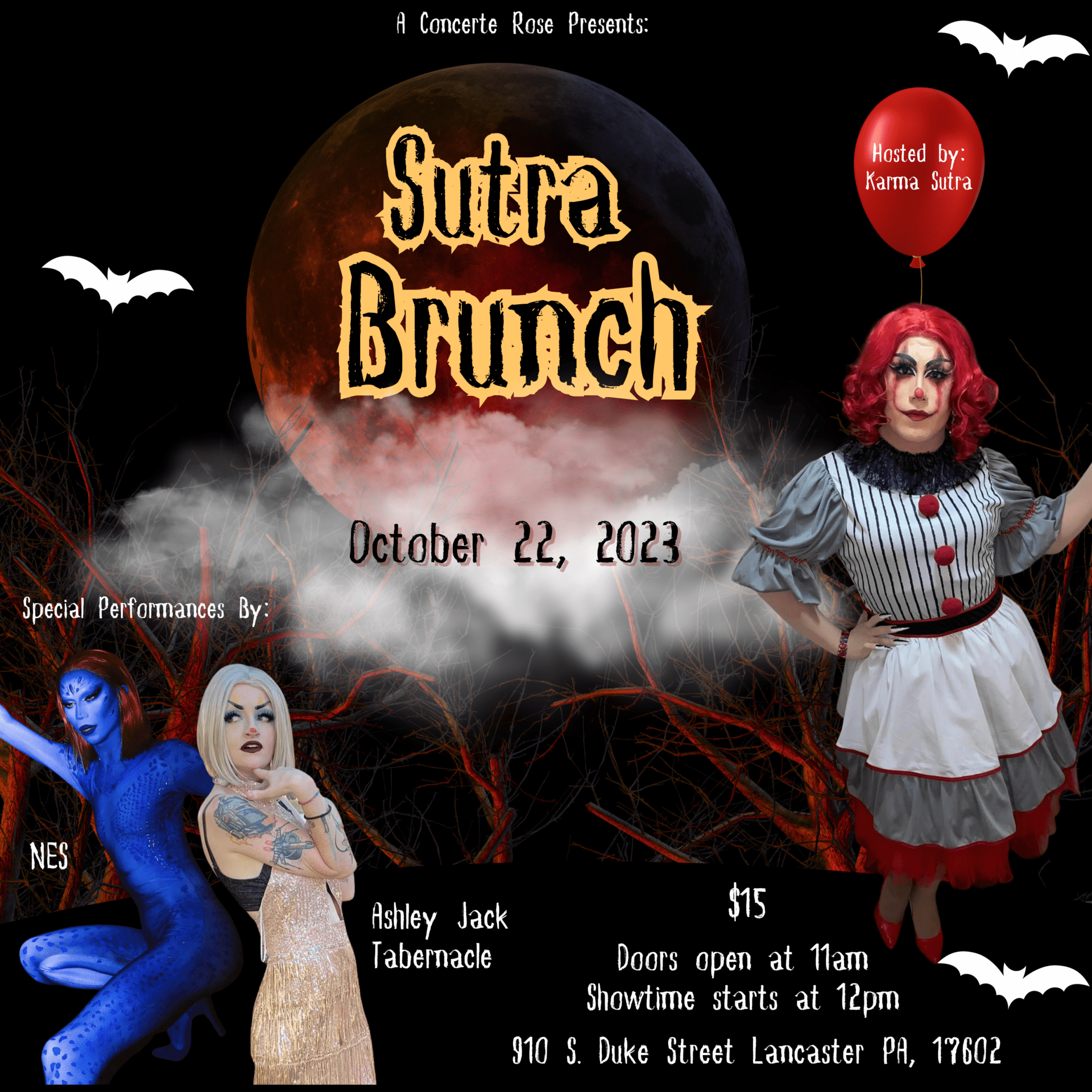 A Concrete Rose Bookbar Co.
910 S. Duke St. STE 105, Lancaster, PA, United States
Join us for a spine-chilling Halloween extravaganza on 10/22/2023! 🕷️ Immerse yourself in the eerie atmosphere of our haunting additions to the Sutra Brunch. Hosted by Karma Sutra, this otherworldly event will feature hair-raising performances by NES and Ashley Jack Tabernacle. Don't miss out on a Spooktacular Brunch!