Post-industrial Fetish: new works by Jeremy Waak at curio.
April 1, 2022 @ 9:30 am

-

8:00 pm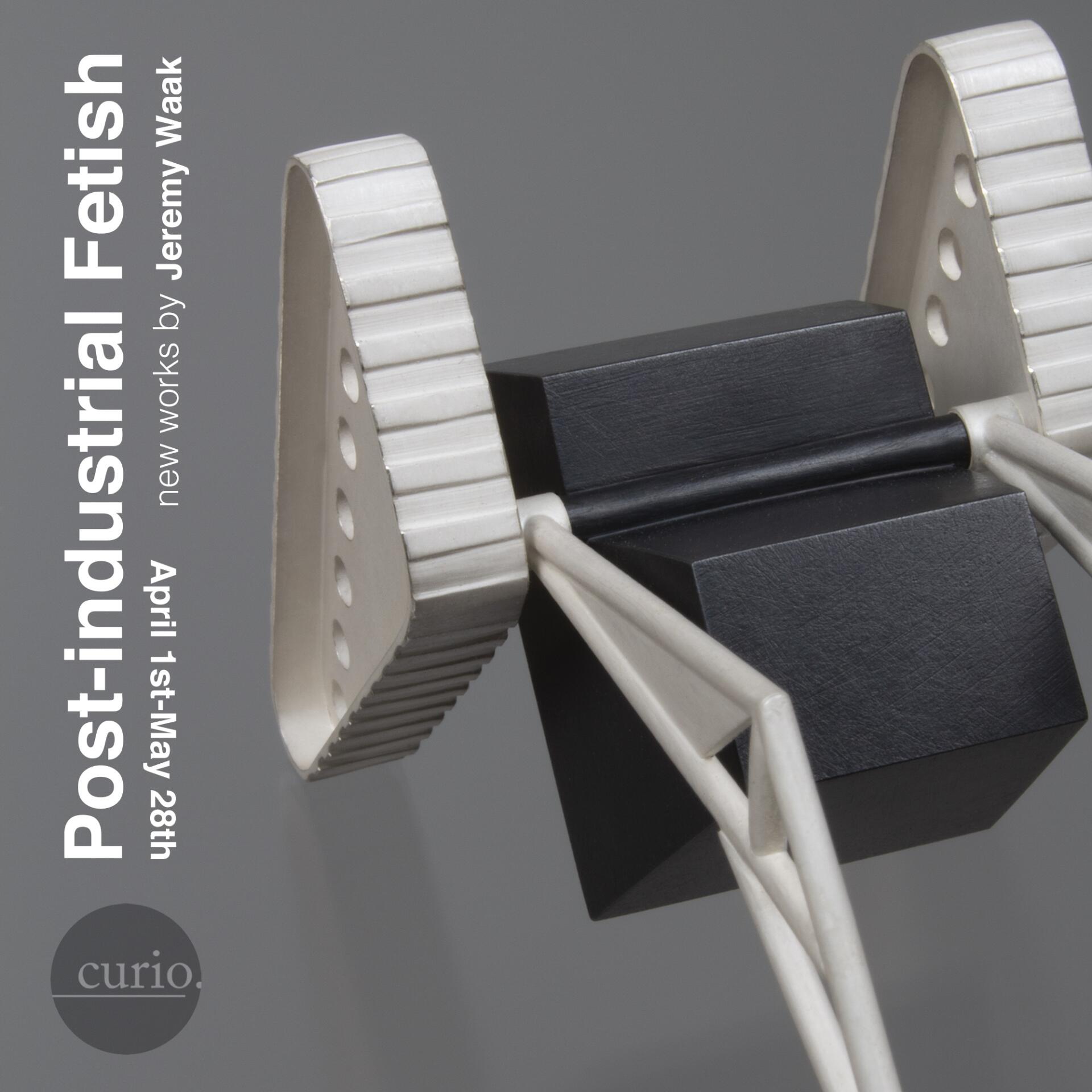 A post-industrial environment is one where the manufacturing and creation of objects has been replaced by professions that don't rely on physical goods or their production to sustain itself, instead favoring the option to outsource the physical manufacturing altogether. The need for these goods however has not diminished. Machines that were once made locally or nationally are now being imported from places that still rely on production or have streamlined the process to a point of full automation. The quality of something "handmade" is ironically being championed as a rarity.
It's this shift that has Artist, Sculptor, and Metalsmith Jeremy Waak's attention. Metals such as copper, silver, and brass make up the arms, treads, and carapaces of his sculptures. Miniature in their size and inspired by machines more at home on a construction site or warehouse floor, they seemingly defy their potential absurdity and obsolescence due to their presentation as an object of Art. Expertly crafted and assembled, painted, and patinated they move from the realm of the mechanical and enter one of human emotion. Accompanied by artfully considered schematic-like drawings which detail their ideation, together they speak to the necessity and intricacies of physical creation. The "handmadeness" of what you see is on full display.
List Your Event
Hosting a public event in Lancaster City? Submit your event to appear in our event calendar.
Submit an Event