Melissa Zane: Painting Demonstration & Art Talk
November 25
@
1:00 pm
-
3:30 pm
November 25
@
1:00 pm
–
3:30 pm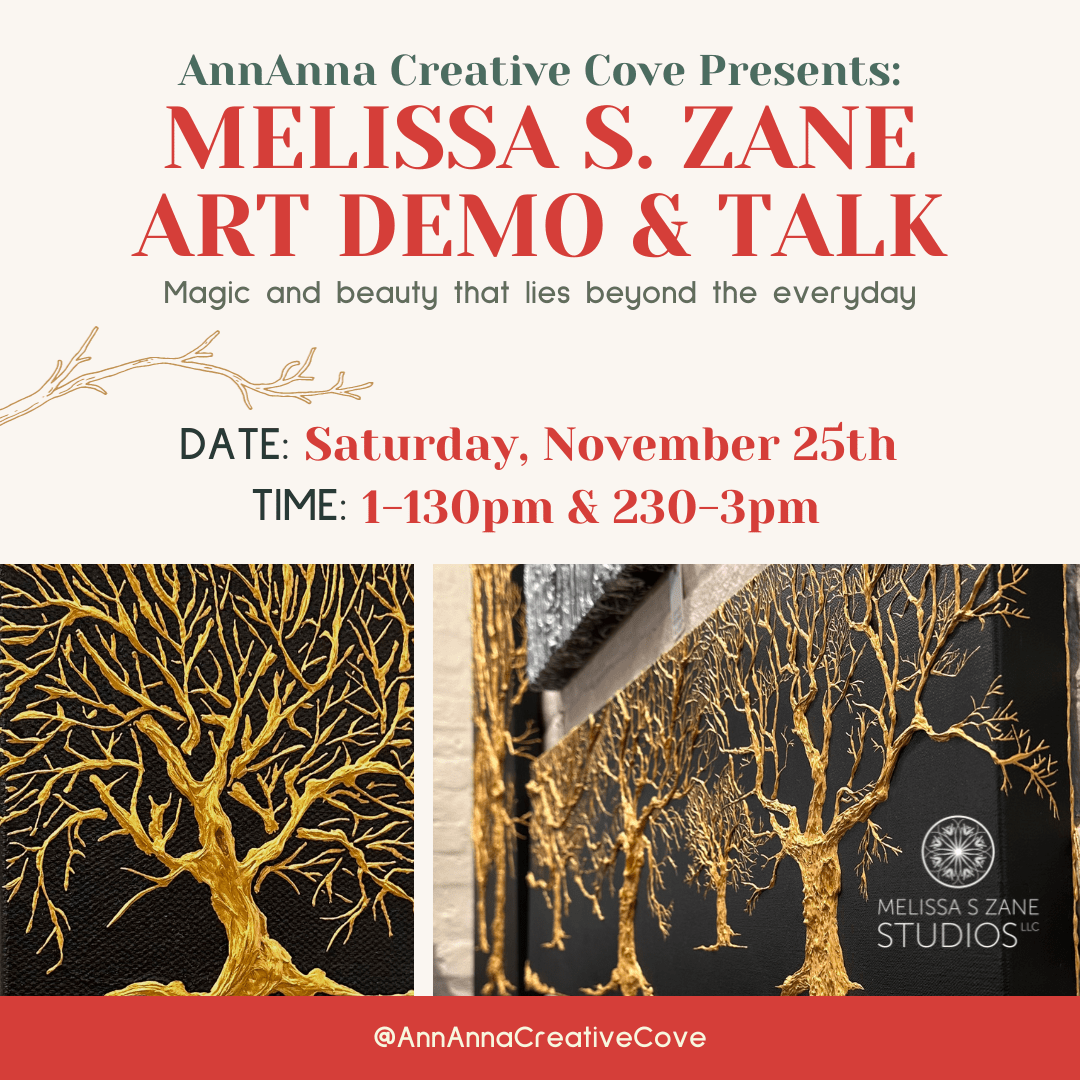 Join us for Local artist Melissa Zane's artist demo and talk! Saturday, November 25th with two sessions 1-130pm & 230-3pm. Melissa will be showcasing her creative process for her illuminated tree paintings.
ABOUT MELISSA ZANE: Design in nature is where Melissa draws her inspiration. From the vibrant color of a flower to the underlying texture when viewed as black and white, from how the sunlight dances on the tip of a petal to the playful shadows formed from an eclipse of the stamen. To the bending and twisting of branches and to the burls of an old tree trunk, the curl of a leaf and the natural patterns a plant creates as it grows. Melissa expresses the magic and beauty that lies beyond the everyday. Her art is a compilation of reality combined with artistic license. Each piece takes on a life of its own from inception to unanticipated outcomes.
List Your Event
Hosting a public event in Lancaster City? Submit your event to appear in our event calendar.
Submit an Event