Little Whispered Moments, Angie Hohenadel
December 1 @ 5:00 pm

-

8:00 pm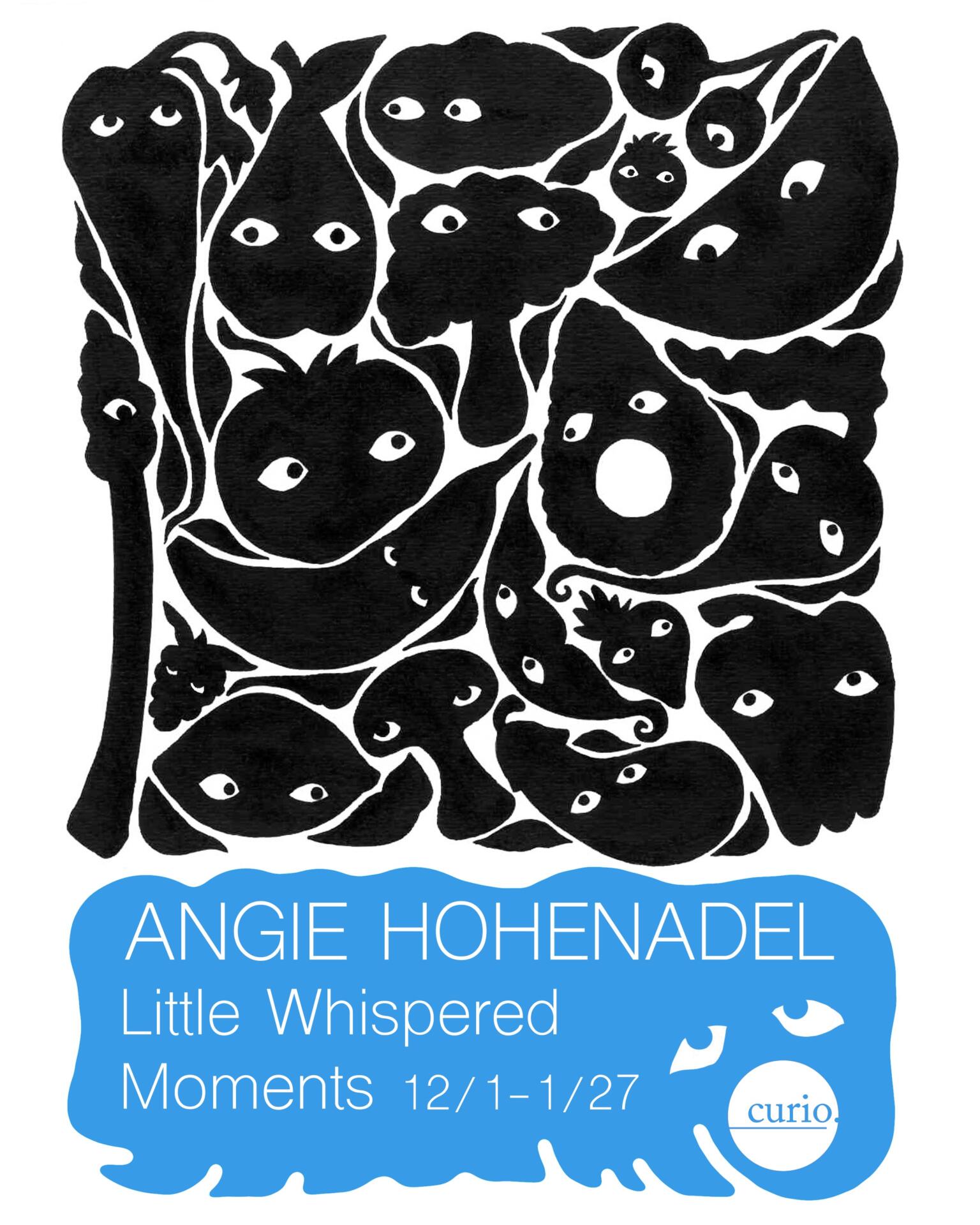 Have you ever seen two cats riding a tandem bike? How about a busy city block whose occupants are strawberries…or vegetables with curious eyes that look about? Chances are you said no to at least two of these scenarios, if not all three.
Masterfully playful in their execution, artist Angie Hohenadel treats each piece as an opportunity to tell stories. Some may be short where others could be endless, unfolding chapter-by-chapter each time you look. Through ink, gouache, and other wet media the images created touch on areas of our lives both public and private. Vignettes into the comforts of home, the enchantment of a backyard garden, the hustle of the city, the deep breath of the country, and the unconditional love of our people and pets…the realness of life, through the lens of the unreal.
This exhibition is Angie's second with curio. The concept as it was described to us was clear, "I want to make as much as I can, about all kinds of things, and have people be able to take it home with them right away if they want it." In a curio. first artworks can be purchased and taken home with their new owners that same night!
List Your Event
Hosting a public event in Lancaster City? Submit your event to appear in our event calendar.
Submit an Event