10x6H Drawing Invitational
October 6 @ 5:00 pm

-

8:00 pm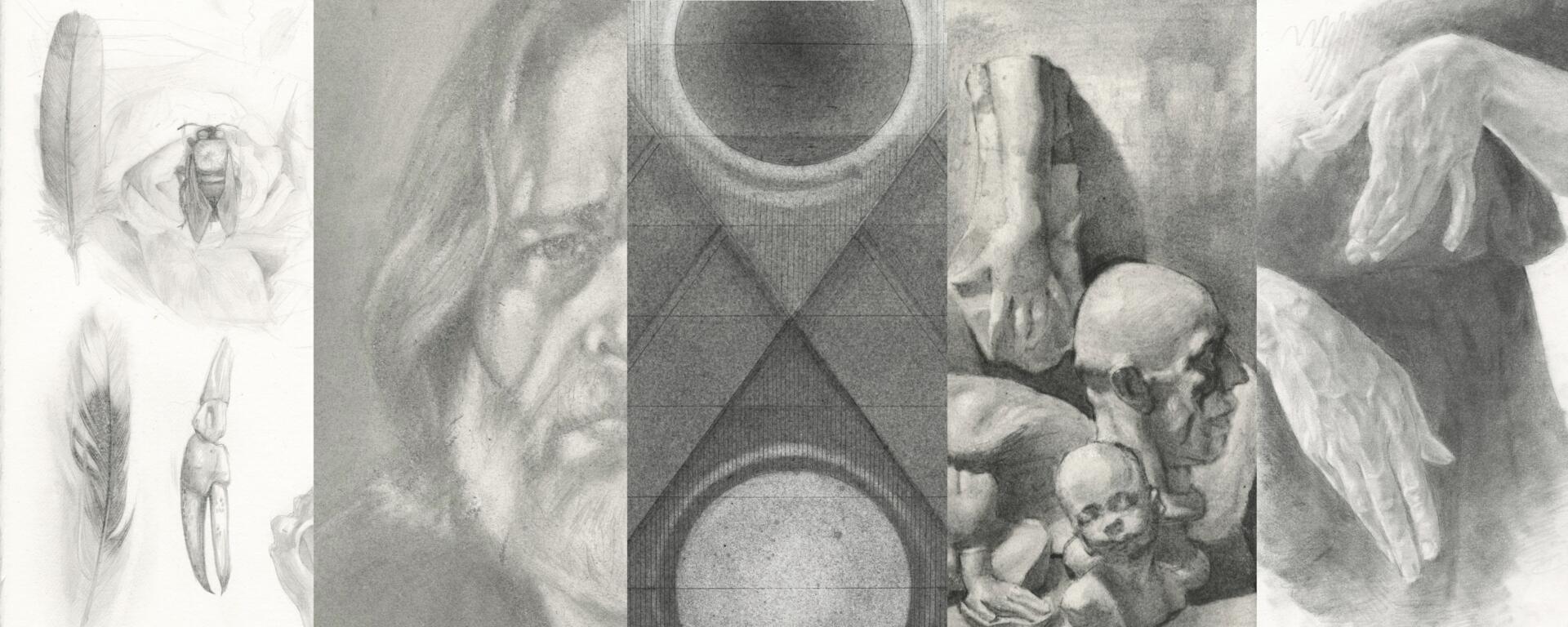 A challenge, by nature is something that is confrontational, it brings with it a sense of pressure. The stakes don't have to be high, and confrontation isn't always a negative interaction, it can be playful. Though ultimately there is an expectation of three possible outcomes- success, stalemate or failure.
The artists in this exhibition, we are happy to say all succeed, the resulting drawings are no doubt a
testament to the determination and creativity found in each of them.
Here is the challenge, as presented by co-curators Jeff Geib & Evan Kitson:
"Inspired by William de Kooning's teaching at Black Mountain College in 1950, we propose a unique material-based exhibition where each participating artist is given the same 6H pencils *, the same
surface to work on **, and the same amount of time to develop an original work of art ***. de Kooning was inspired to teach using the lessons that had a great impact on him as a student. We'd like the
participating artists to think back on their time as a student and pull from a lesson that had a major impact on them at the time, or one that they now see as having great merit. If such a lesson is
unavailable, we suggest they look to art history for insight, and consider that our time as a student may be never-ending."
The importance of this exhibition isn't only found in the marks on the paper's surface, it's revealed in the realization that 10 artists found their way through the dark of this undertaking. Using their memory as a torch to light the way and their pencils as walking sticks, testing the terrain in front of them. Their trail is laid on the paper, for us to see.
Accompanying each drawing is a statement by the artist, some are transparent, philosophical, even a touch religious, and others more of a reflectory account of their process. These collected insights help us enter each piece with a knowledge that isn't necessarily essential to their appreciation, but offer a deep look into their creation, and bring with them an understanding .
______________
* The 6h pencil is a notoriously difficult drawing instrument to work with.
** Each artist was given a single sheet of Fabriano 300lb paper, stamped for authenticity
*** Artists were given their materials in November of 2022
List Your Event
Hosting a public event in Lancaster City? Submit your event to appear in our event calendar.
Submit an Event