Support Lancaster City's Service Centers & Organizations!
Below is a list of COVID-19 updates from many of Lancaster City's service organizations. Many of these service providers have also implemented increased sanitation protocols to ensure they are providing members with the safest experience possible. You can read more about each service provider's health and safety guidelines on their websites. Furthermore, be sure to check their social media for important announcements and hours of operations.
Updated on 10/6/20
LANCASTER AMTRAK STATION – Open
For more information and tickets, go to www.amtrak.com/stations/lnc.
LANCASTER BOYS & GIRLS CLUB – Open
Upon arrival members will have their temperatures checked and be asked to complete a short symptoms questionnaire. Members will then be required to wash their hands outside for at least 20 seconds before entry.
For more information, go to bgclanc.org.
LANCASTER CITY VISITOR CENTER – Open
The Lancaster City Visitor Center at 38 Penn Square will reopen on Tuesday, 10/27/20. The Visitor Center will be open Tuesday, Friday, and Saturday from 9 am to 3 pm.
For more information, go to visitlancastercity.com/visitor-center.
LANCASTER PUBLIC LIBRARY – Open
The library is now offering express visits, allowing members to pick out their own books, CDs, and DVDs. The library is still running their summer reading program and has instituted a customized grab bag system for people who want minimal contact.
For more information, go to lancasterpubliclibrary.org.
LANCASTER REC – Normal Operations Suspended
Summer camps and childcare programs are not operating. You may make an appointment to visit the Lancaster Rec offices by calling or emailing. While in the building, you must wear a mask and practice social distancing.
For more information, go to lancasterrec.org.
LANCASTER YMCA – Normal Operations Suspended
Due to financial uncertainty camps, programs, and facilities are not operating at this time.
For more information, go to lancasterymca.org.
LANCASTER YWCA – Normal Operations Suspended
Although the physical location is closed, the Lancaster YWCA is still hosting virtual events and has supplied valuable COVID-19 resources for families in need on their website.
For more information, go to ywcalancaster.org.
THE MIX AT ARBOR PLACE – Open
Youth summer programs are currently operating with new health and safety guidelines.
For more information, go to arborplace.org.
---
Please check the website or social media of each location before visiting. If you have updated information or your service organization in Lancaster City would like to be listed, please email LOOP@cityoflancasterpa.com with your information.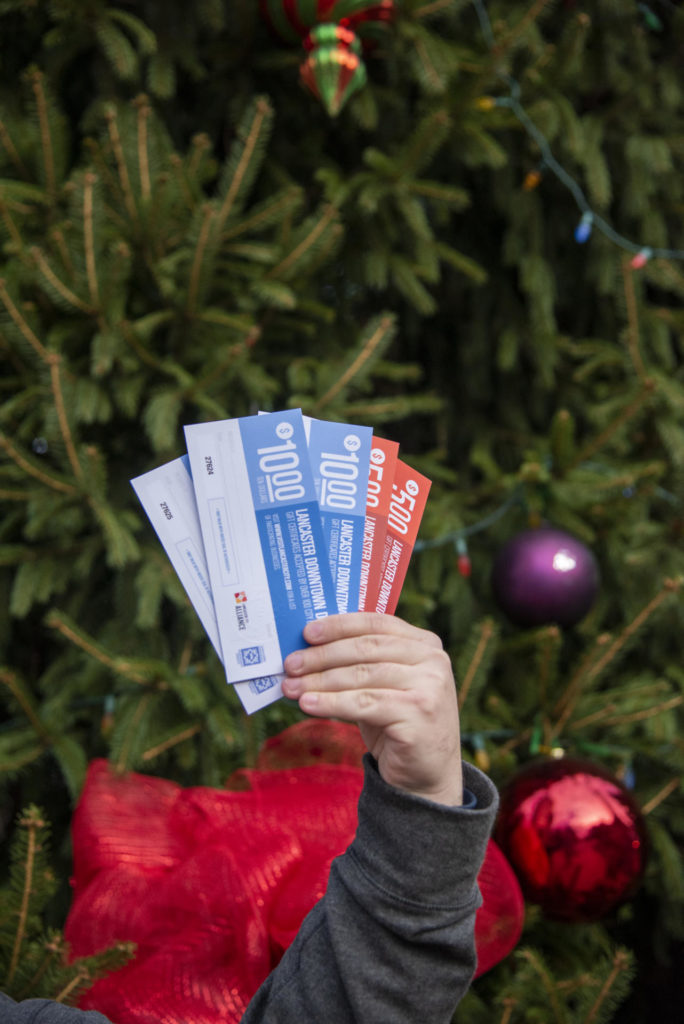 Downtown Dollars
Shop local in Lancaster City! The Downtown Investment District (DID) and Lancaster City Alliance want to make your shopping and gift giving a bit easier. Lancaster Downtown Dollars are gift certificates available in $5 and $10 increments and are accepted at over 100 merchants in Lancaster City – including Central Market, galleries, restaurants and shops.