November 15, 2023

Bringing Mexican Ice Cream to Lancaster City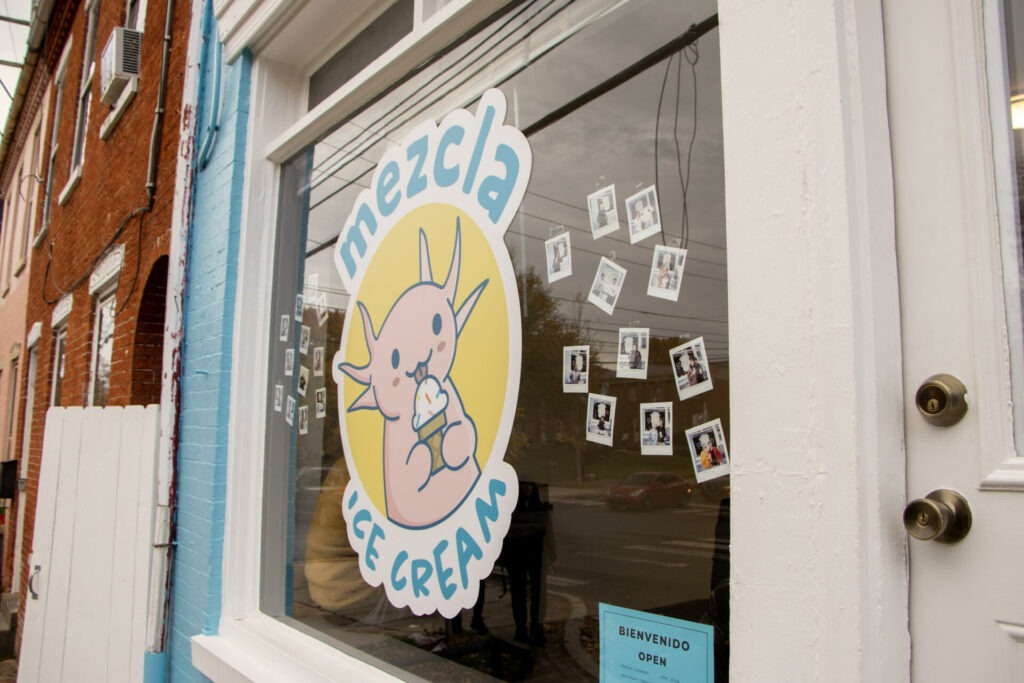 Mezcla Ice Cream is bringing an authentic and flavorsome treat to the Southeast of Lancaster City.
There is no denying that ice cream has a special way of bringing people together. Sharing a scoop or cone of your favorite ice cream flavor creates a sense of happiness and enjoyment, making it the perfect dessert. If you are looking for a new ice cream place to enjoy in Lancaster City, check out Mezcla Ice Cream, owned by Heidi Castillo and Ole Hongvanthong on 318 South Duke Street.
What sets Mezcla apart is that they serve traditional Mexican ice cream – which is much lighter and airy. The ice cream from Mezcla comes from La Michoacana Homemade Ice Cream in Kennett Square, PA. The co-owner of La Michoacana, Noelia Scharon, has been making ice cream for over 22 years! She believed that people should not have to travel to Mexico to have authentic Mexican ice cream. Heidi and Ole also believe that you should not have to travel far for the delicious treat, and took this a step further by opening Mezcla in the heart of the southeast region of Lancaster City – home to a large Hispanic population, inspiring their decision to open Mezcla.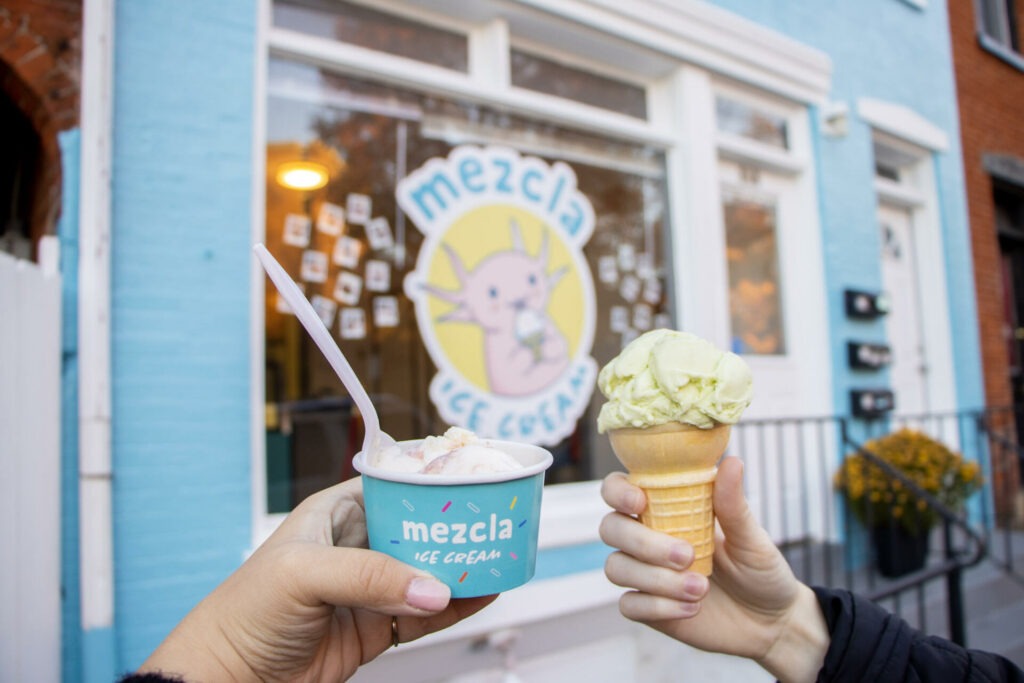 Captured is a delicious cup of Mezcla's Guava and Cheese ice cream, and a cone of their signature Avocado flavor!
Many of the flavors at Mezcla are native to Latin America. For example, one of their most popular flavors is Guava and Cheese, native to Puerto Rico. Some other popular flavors include Avocado and Gansito — inspired by the Mexican snack cake containing strawberry jelly and a chocolate coating. They consistently rotate flavors, offering other fun and delicious tastings like Toasted Coconut, Dulce De Leche or "Cajeta", and Corn!
Not only do Heidi and Ole share a love for ice cream, but they are also passionate about giving back and building a sense of community for those in Lancaster City. They are extremely grateful and appreciative of other local businesses within the city for the "good advice and good vibes" as well as the "supportive restaurant and dessert community." In addition, they show gratitude to every customer they receive by hanging up their photos on the Mezcla window as a way to show support.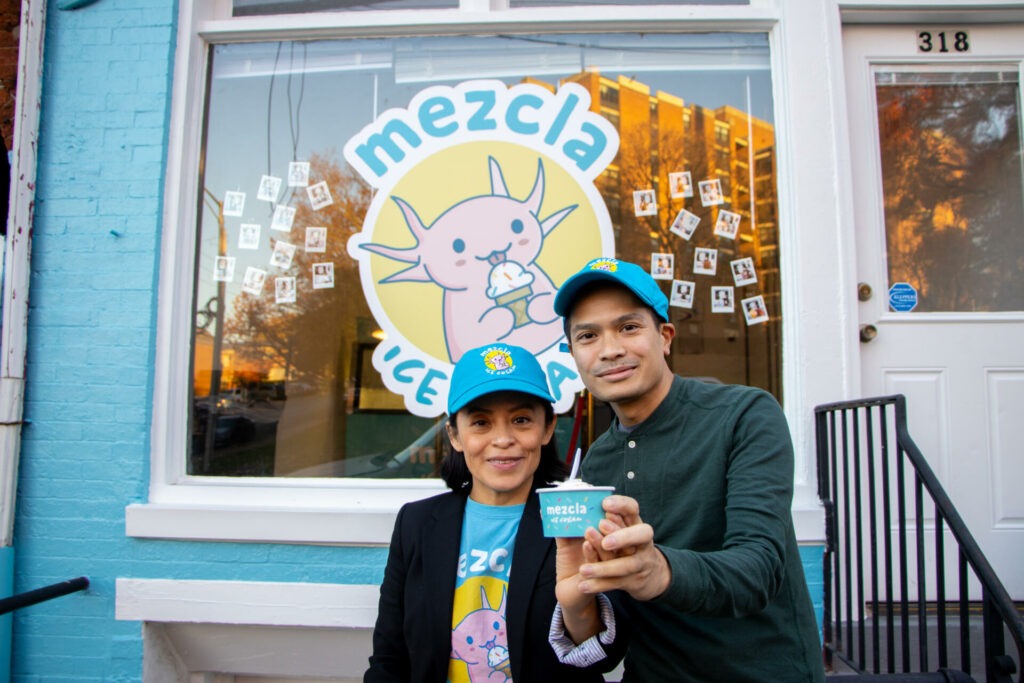 Your picture could be hung up and honored next!
Heidi and Ole believed that it was important to involve their family in the creative aspects of their business. Since the children in their family (Heidi's nephews and Ole's nieces and nephews) love axolotls so much, they decided to make it a part of Mezcla's logo – and who can blame them, it looks adorable and makes Mezcla truly unique! The next time you are in the Southeast of Lancaster City, look for the colorful blue building with the Axolotl logo.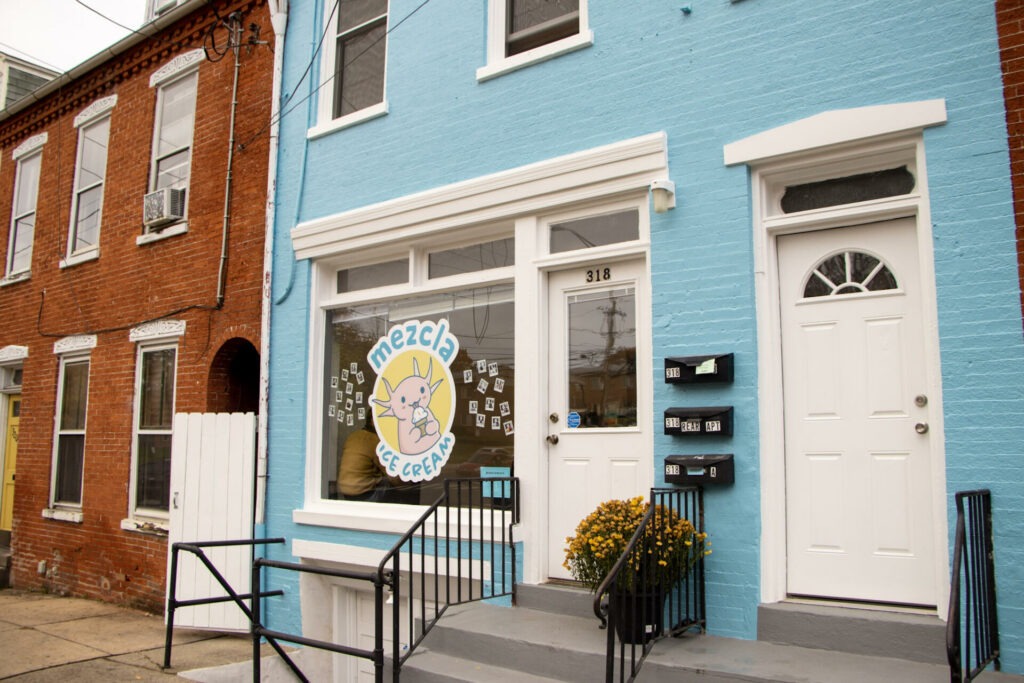 So what are you waiting for? Stop into the one-of-a-kind Mezcla Ice Cream on 318 S Duke Street, where authentic Mexican ice cream is easily accessible and delicious.