We The People First Friday Art & Music @ the Ware
September 3, 2021
@
6:00 pm
-
8:00 pm
September 3, 2021
@
6:00 pm
–
8:00 pm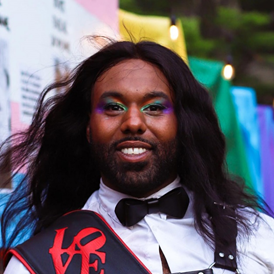 In the Lyet Lobby: A traveling exhibit, "With Open Heart and Open Arms: LGBTQ Cuban Refugees and the Our Community's Response to the Mariel Boatlift," details the historic migration of Cuban LGBTQ+ to central Pennsylvania in 1980, commemorates this event through photographs, documents, videos and narrative text (in both Spanish and English).
At 6:30 in Steinman Hall we present "A Night With DDA". Diamond Anthony, a.k.a DDA, is a local social justice advocate who will share their experience of being a proud Non-Binary Afro Boricua through different styles of music. The story will convey the vulnerable side of living in society being proudly open and themselves.
List Your Event
Hosting a public event in Lancaster City? Submit your event to appear in our event calendar.
Submit an Event