Tuck Ryan Band w/ special guests Jake Joyce Band
April 22, 2022 @ 8:00 pm

-

11:00 pm

$15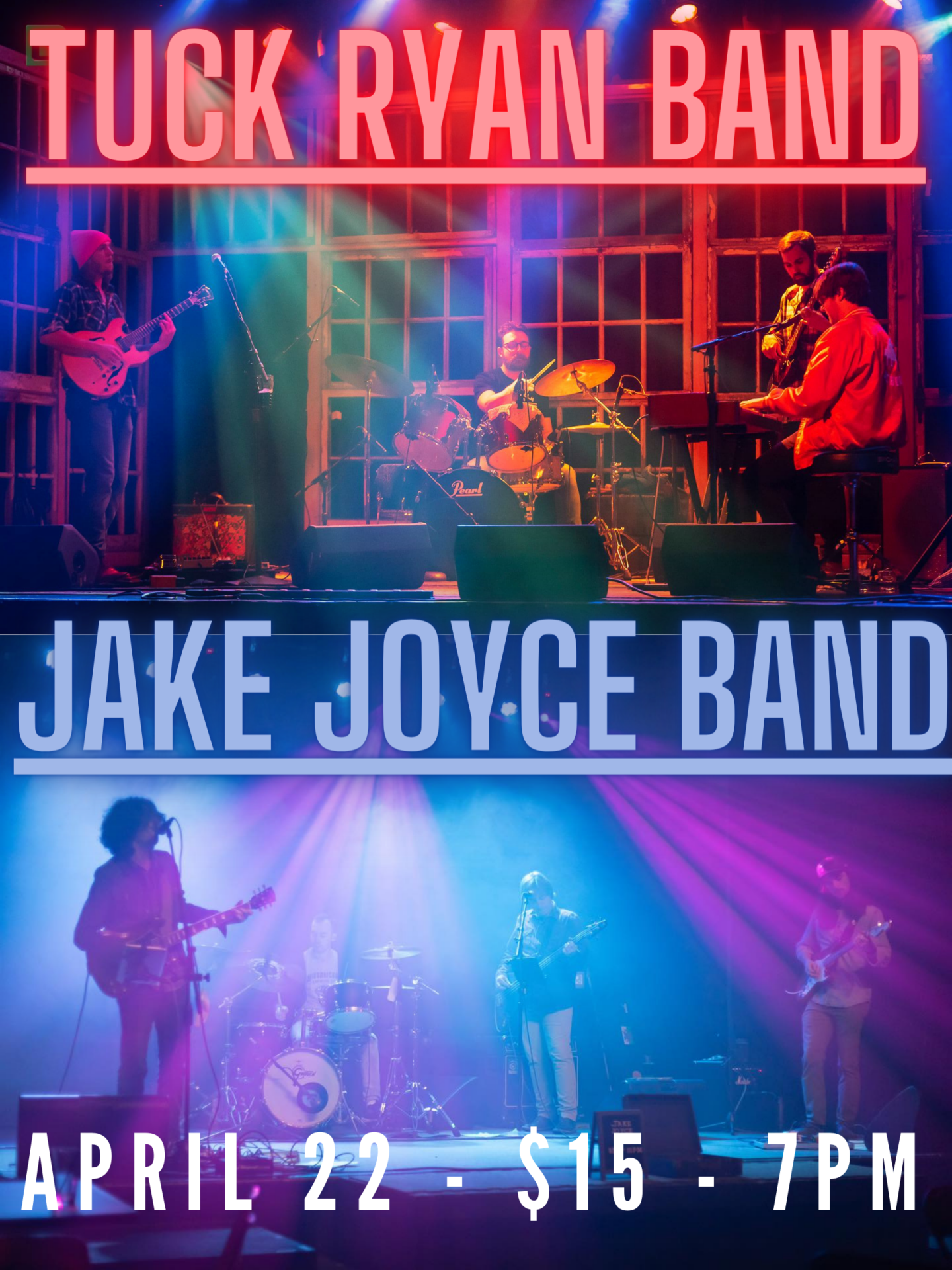 ~ Friday, April 22 ~ Doors @ 7pm ~ Showtime 8pm ~ $15 ~
Tuck Ryan Band:
Originally hailing from Lancaster, PA but now calling Philadelphia home, Tuck Ryan's unique strain of soul creates a fusion of something at once familiar, but also new. Tuck's piano playing and singing are backed by a tight rhythm section who take their cues from the hey day of the small jazz combo outfit and old school soul groups, while also blending influence from modern day R&B and Hip Hop.
If there is one thing you can say about Tuck's performance is that it's authentic. From behind the piano he strives to give the audience a meaningful connection to the song- transforming these moments into the soundtrack of the evening.
Tuck Ryan Band has been an ever evolving project spearheaded by Tuck, Matt Hostetter on Guitar, Josh Kanusky on Drums, and Caden Myers on Bass. While originally mainly centered around Tuck's compositions, over the course of past 2 years the band has been camped out in the studio writing lots of material collectively. The culmination of this work will be released before long in the form of a full length record of material written as a unit.
Until then, don't miss the chance to catch TRB live!
instagram @tuckryanmusic
facebook facebook.com/tuckryanmusic

Jake Joyce Band:
The Jake Joyce Band plays Americana infused Rock N' Roll. Each member brings a unique musical background to create a sound influenced by classic rock, the blues, and country music.
Since 2017, The Jake Joyce Band has played from Philadelphia to Harrisburg; performing at venues including Tellus360 (Lancaster, PA), the HMAC (Harrisburg, PA), and Dawson Street Pub (Philadelphia, PA).  They have opened for acts such as Melvin Seals & JGB and Daniel Donato.
The Jake Joyce Band celebrated the release of their self titled debut EP at Tellus360 in October 2018.  The EP was recorded at the Sugartank in Lancaster, PA and is available on all streaming platforms.
List Your Event
Hosting a public event in Lancaster City? Submit your event to appear in our event calendar.
Submit an Event