Things Left Unsaid: A collaborative exhibition of Pennsylvania College of Art & Design and Lancaster Museum of Art
December 11, 2020
-
January 10, 2021
December 11, 2020
–
January 10, 2021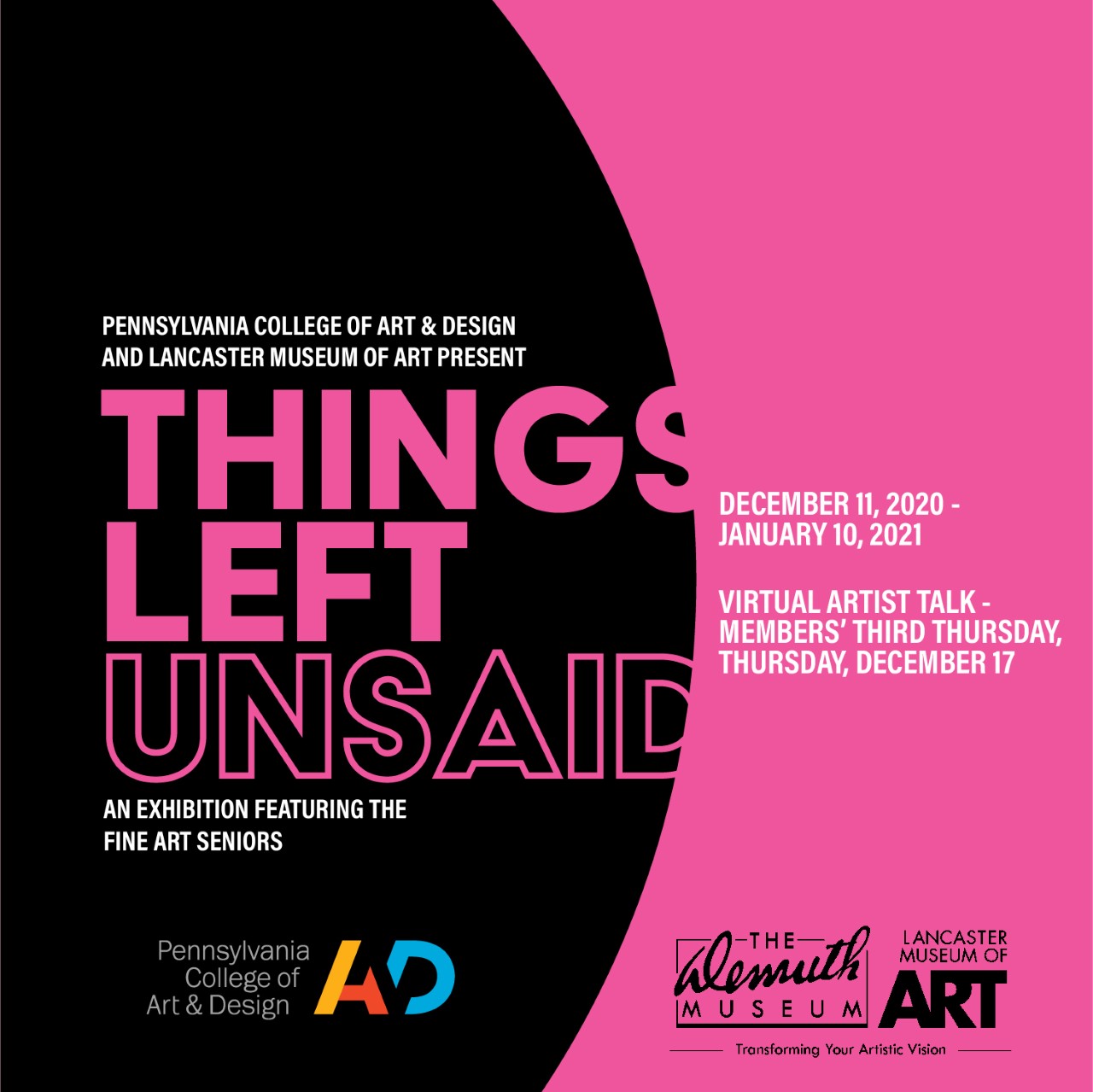 Things Left Unsaid, a digital exhibition and collaboration between the Lancaster Museum of Art and Pennsylvania College of Art & Design, features the work of the Fine Art Department seniors in a virtual exhibition Dec. 11, 2020 through Jan. 10, 2021.
A virtual artists' talk will be held on Zoom Thursday, December 17, at 5 pm (for a link to the artist talk, RSVP to skeim@demuth.org).
Artists include Rachel Boldt, Sharnee Burnett, Karissa Deiter, Meranda Hall, Paige Hershey, Brittany Lare, Sarah Lennon, Danielle Parker, Spencer Robbins, and Mab Ulrich-Neureuter.
List Your Event
Hosting a public event in Lancaster City? Submit your event to appear in our event calendar.
Submit an Event