Speak the Dark, work by Mairin-Taj Caya at curio.
January 7, 2022 @ 11:00 am

-

8:00 pm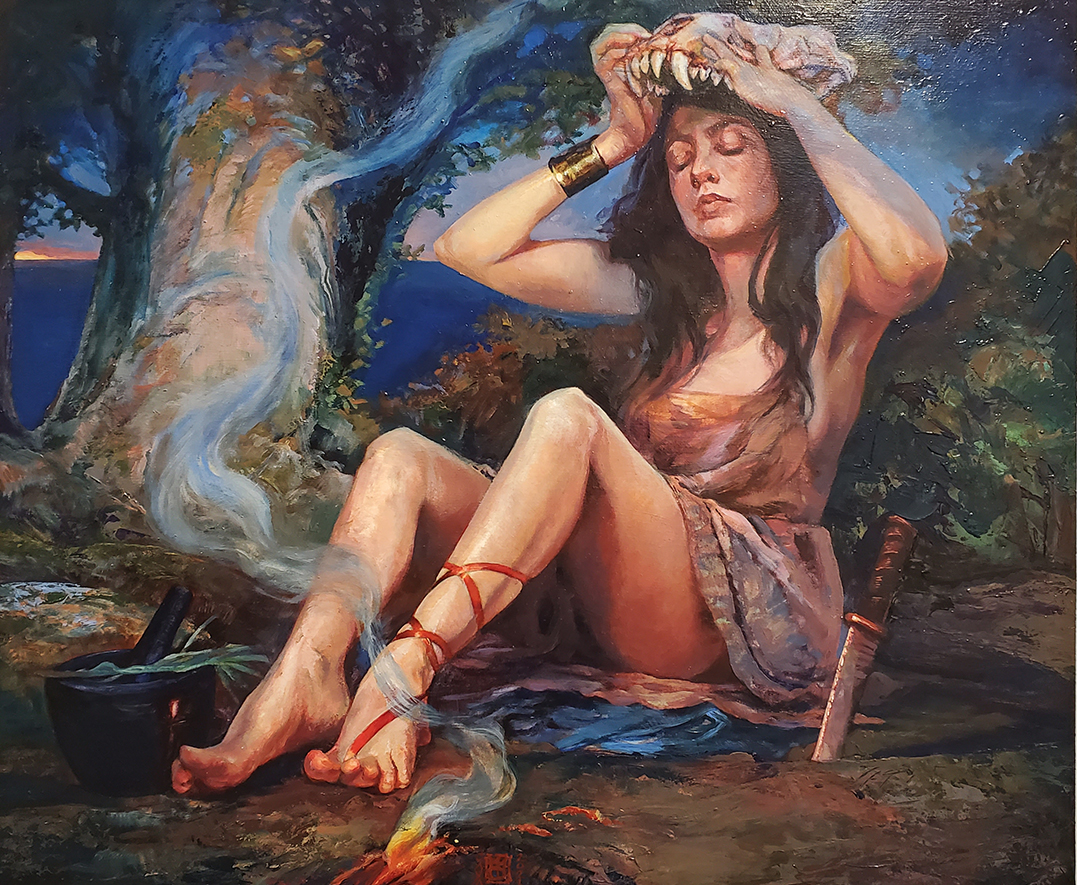 The gallery at curio. is proud to present SPEAK THE DARK, a collection of new works by artist Mairin-Taj Caya.
A title formed by an inward search of the heart and mind, the results have yielded many secret, hidden, and otherwise unspoken scenes. "I'm communicating an inner world. This work focus is coming through the dark of the subconscious, through time, and memory, into a spotlight."
Caya is a storyteller. Someone with an ability to weave the threads of our past with those of our present. Enchanting and educating, her visual expressions feel ancient and familiar, yet somehow contemporary and fresh. Speaking to truths that have been learned, tested, forgotten & rediscovered, her drawings and paintings tell of people, places, and objects that we can't help but feel connected to even when meeting for the first time.
"Coming out of a few years of self-excavation, through the Covid-19 paradigm shift, and other personal transitions in lifestyle on the home-front, I've discovered my art practice dredging for a more honest way to express a rather long and subjective story in the making. There seems to be a massive global shift that mirrors the thread of deeply personal reconnection to matriarchal energy, which is something I need to explore from my own experience."
List Your Event
Hosting a public event in Lancaster City? Submit your event to appear in our event calendar.
Submit an Event