Speak the Dark Artist Talk with Mairin-Taj Caya
January 19, 2022 @ 7:00 pm

-

8:00 pm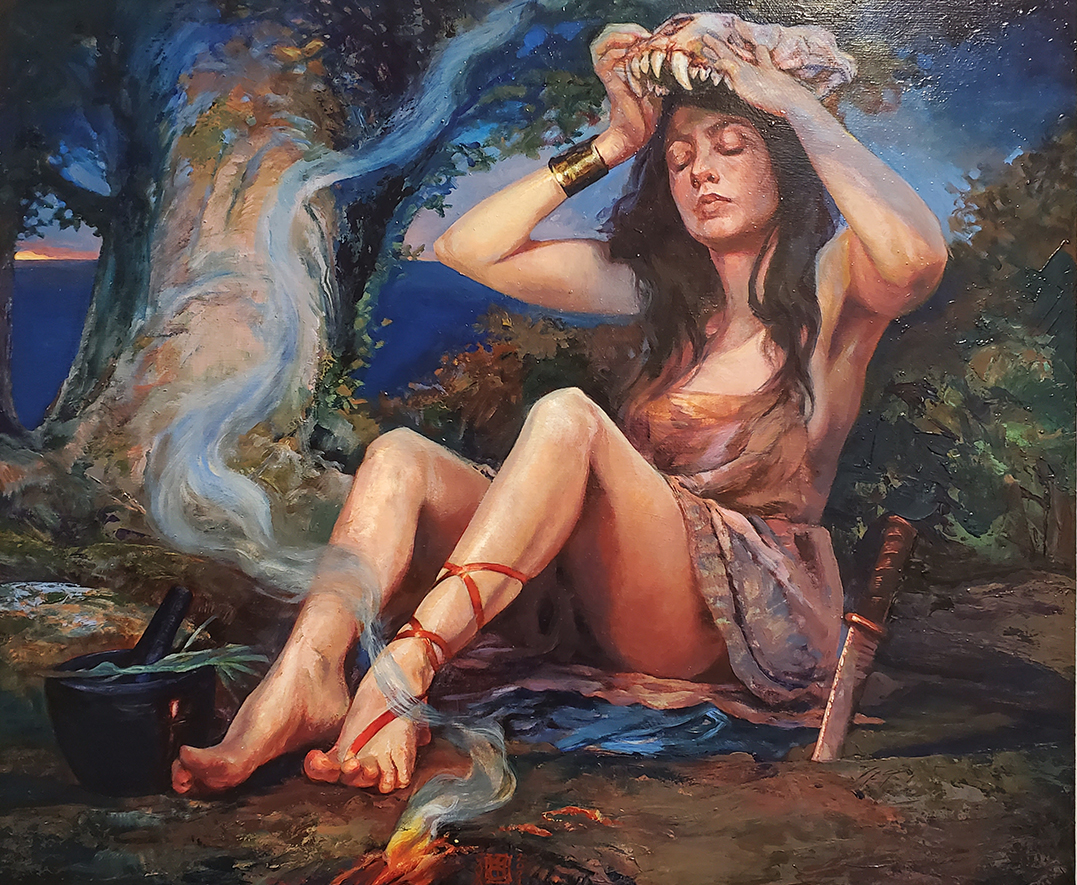 curio. is excited to host gallery artist Mairin-Taj Caya for a hybrid Artist Talk on Wednesday January 19th, 7:00-8:00pm. Join us for conversation about exhibition, process, meaning and significance of the works within the show. Questions are welcome!
Please note in person guests will be required to wear masks during the event.
Zoom Meet link: https://us02web.zoom.us/j/83953430234
A title formed by an inward search of the heart and mind, the results have yielded many secret, hidden, and otherwise unspoken scenes. Speak The Dark is a new body of work coming out of a few years of self-excavation and reflection. Employing a fascination with figurative visual storytelling and our human relationship to the natural world this exhibition aims to get at the core of paradigm shifts within our contemporary society. In this evolving collection of work, Caya seeks to illuminate correlations between global myth and feminine protagonism through her own experience. This is an open-ended collection of paintings, drawings, & initial sketches underway, all work-shopping intimate and illustrative mythos on self-sovereignty as a woman who desires cooperation with Nature.
——-
Like a duck to water, Caya began drawing at the age of three and eventually earned her BFA in illustration with a focus on book design from PA College of Art & Design. She has been a dancer, wilderness guide, student, model-muse, tutor, designer, gardener, and nomad. Caya has mentored under award-winning fantasy illustrator Gary Lippincott, worked with traditional painting master Ken Laager, is published in the International Art Book "Infected By Art", Vol. 4 & Vol. 7, and has been registered with the "Where Are The Women Artists" collective. Currently Caya is based south of the Appalachian Trail in PA with her family, working freelance as an artist and art model, and as an occasional curator.
List Your Event
Hosting a public event in Lancaster City? Submit your event to appear in our event calendar.
Submit an Event