Protection – Mural honoring Black Women
February 5, 2021 @ 6:00 pm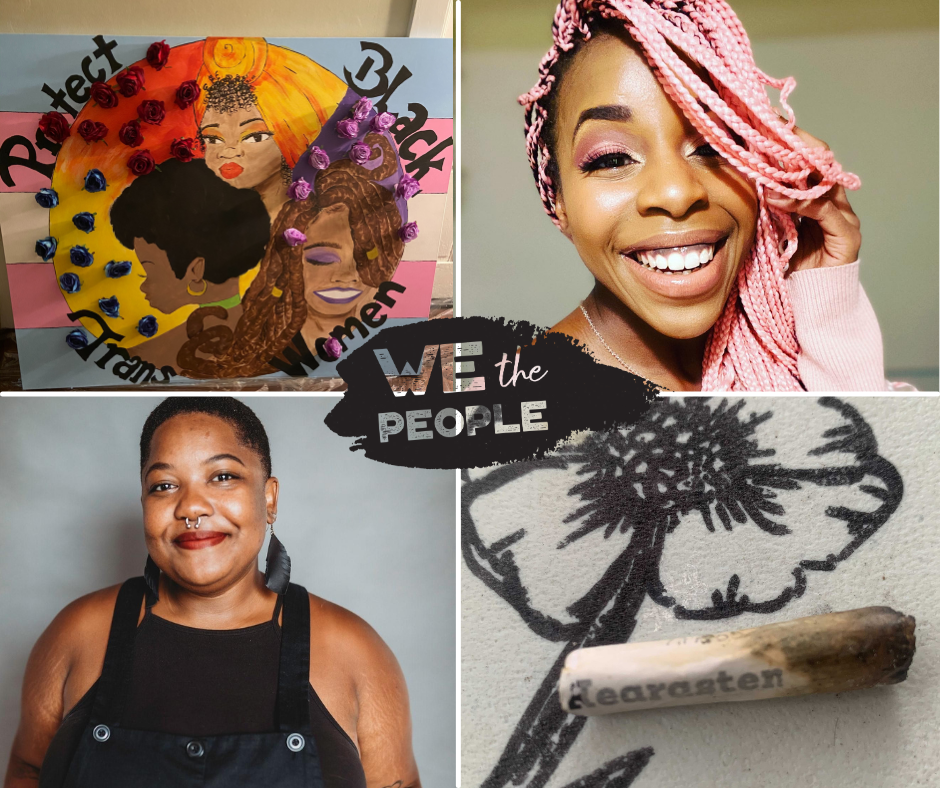 We The People First Fridays and the Lancaster LGBTQ+ Coalition has partnered with local Black Queer artists Kearasten Jordan and Pilisa Mackey on a multimedia mural titled "Protection," to be unveiled on February 5th in the lobby windows at the Ware Center – Millersville University in Downtown Lancaster. This is the first piece produced as part of the Coalition's QPOC Artist Mentorship Program, which pairs young artists of color with mentors from the Lancaster community. The mural will be on display through the windows of the lobby at the Ware through February 26.
The exhibit will feature mementos and artifacts from last summer's Black Lives Matter protests against police brutality in Downtown Lancaster, painting and sculptural work, and additional media elements which will be revealed at the mural's unveiling.
Artist Kearasten Jordan (she/her) is an "openly unfriendly" Black Queer artist & activist born and raised in Lancaster City.
Artist Pilisa Nicolette Macky (she/her) is a passionate Afro-Carribean artist & activist. Pilisa enjoys painting the Black femme form, writing evocative poetry at softblackgirlpoetry.com, and seeks to use her creative gifts to make space for Black women to be anything and everything they wish to be.
List Your Event
Hosting a public event in Lancaster City? Submit your event to appear in our event calendar.
Submit an Event