Poses with Purpose September: Clean Up on Walnut
September 26, 2021
@
3:00 pm
-
5:00 pm
September 26, 2021
@
3:00 pm
–
5:00 pm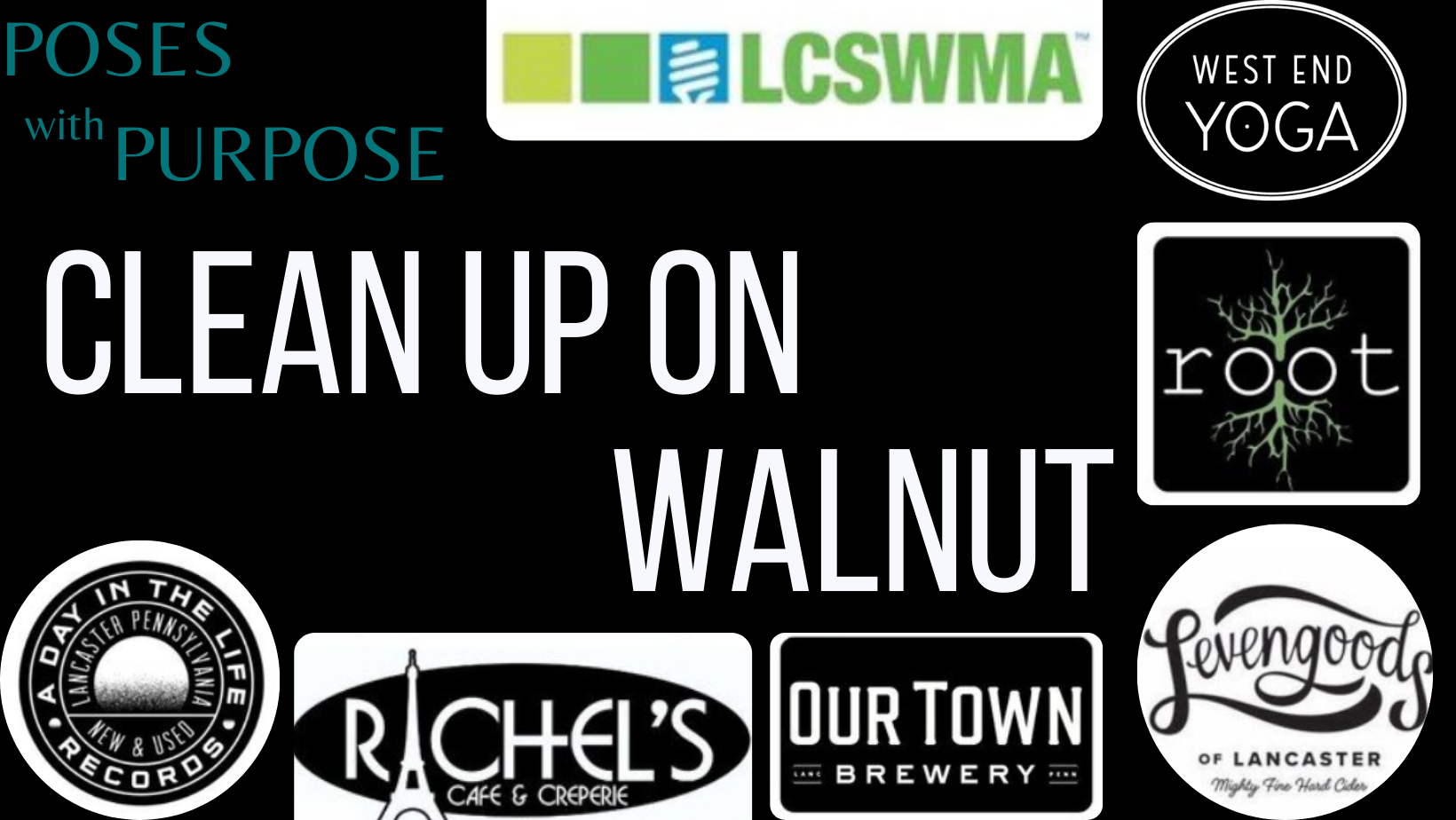 Join us to help Clean Up on Walnut!⁠ A donation will be made to the LCSWMA
EACH PAYING PARTICIPANT WILL RECEIVE A VOUCHER FOR THE FOLLOWING:
* West End Yoga: One FREE Class⁠ ⁠
* Rachel's Creperie & Café: One FREE Cup of Coffee & a 10% Off Coupon⁠ ⁠
* Root: 10 % Off Coupon⁠ ⁠
* Levengood's Cider: One $5 Gift Card⁠ ⁠
* Our Town Brewery: One FREE 10 oz Beer, Soda, or Lemonade⁠ ⁠
* A Day in the Life Records: 10% Off Coupon⁠ ⁠
⁠ The businesses on & around the 200 Block of West Walnut Street in Lancaster are joining together for a Clean-Up Extravaganza! Sign up for a 30 minute time slot to help clean up our blocks and the surrounding parking lots. LCSWMA will be providing supplies, as well as a small treat (non-food) for children who participate! Children can participate for FREE, and for ages 12+ it is $15.⁠
We will hold this two-hour clean-up on Sunday, Sept 26, from 3-5 pm behind West End Yoga Studio. Participants can sign up for a 30 minute time frame to clean up on the 10, 100, and 200 Blocks of West Walnut (including the parking lot across from Rachel's), the 300 Block of North Water, and the parking lot behind the building housing West End, Root, and possibly other surrounding areas if we have enough participants.
List Your Event
Hosting a public event in Lancaster City? Submit your event to appear in our event calendar.
Submit an Event