Pennsylvania College of Art & Design Class of 2021 Senior Exhibition
May 7, 2021
@
5:00 pm
-
July 17, 2021
@
2:00 pm
May 7, 2021
@
5:00 pm
–
July 17, 2021
@
2:00 pm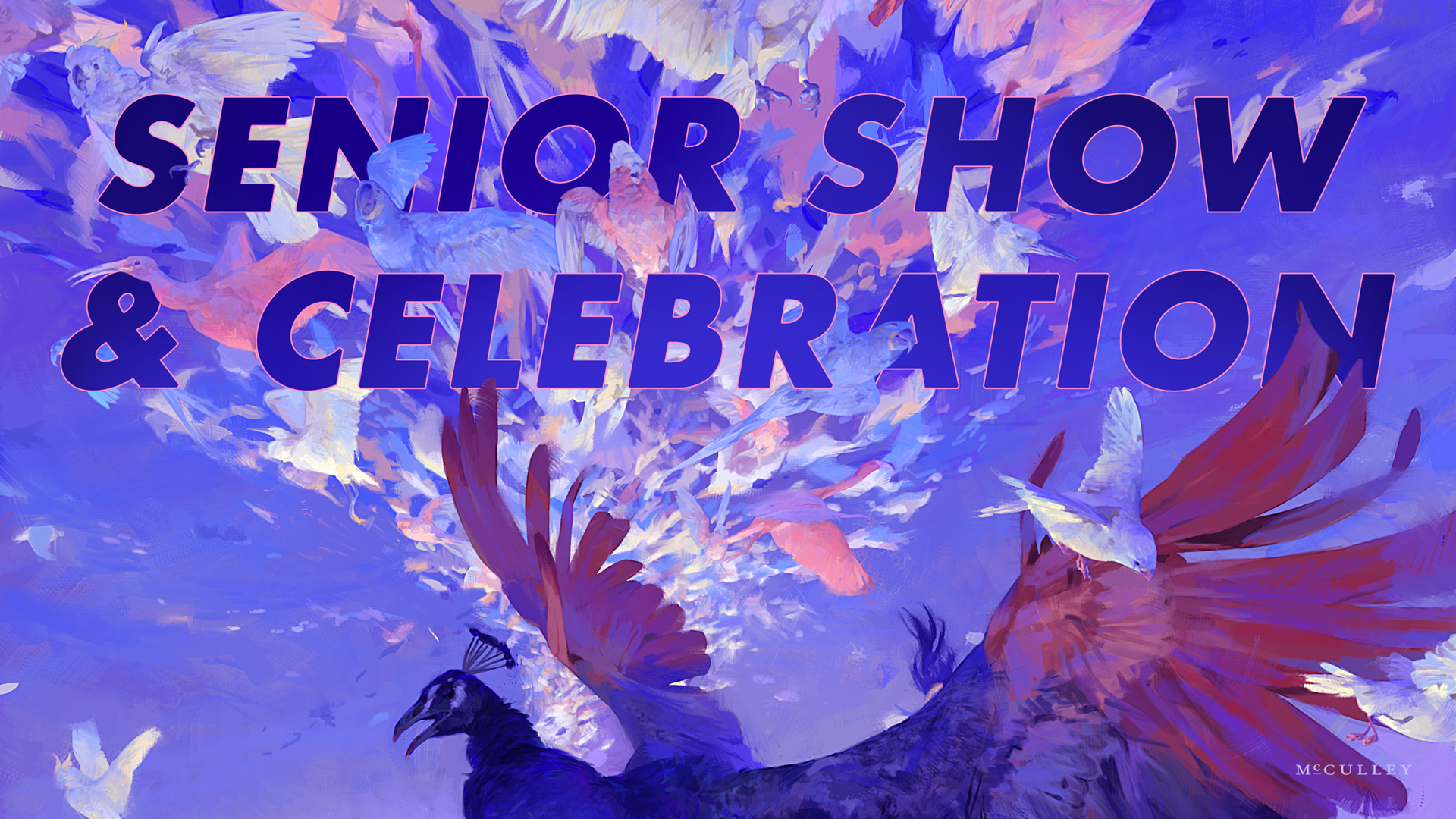 "Sincerely Yours, The Resilient, The Perseverant, The Tenacious, The Tired, & The Determined" is on display at PCA&D's Main Gallery May 7-July 17, and features one artwork by each senior in a physical exhibition. This exhibit was co-curated by five members of the Class of 2021: Nicole Denzler, Photography & Video; Mandi Hall, Fine Art; Alexis Lebesco, Illustration; Regina Marie Mehaffey, Graphic Design; and Rachel Stork, Fine Art, as part of a Gallery internship. Visitation will be permissible through a time-ticketed system. The work also will be available to view online at https://pcad.edu/gallery_exhibit/sincerely-yours.
In addition, a digital platform launches May 7 to provide greater online presence and exposure for the graduating class and to serve as an ongoing archive of alumni work. This year the digital exhibition highlights the thesis work of 58 seniors from the Animation & Game Art, Fine Art, Graphic Design, Illustration, and Photography & Video departments. The work will be available to view online at https://pcad.edu/senior-show-2021/ on May 7, in conjunction with Lancaster's ArtWalk weekend.
The featured artists include Brendon Scott Adams, Artzbeat, Isaac Baker, Frank Barbera, Joanna Becker, Dorinda M. Benner, Jeremy Bensing, Jia Bernstein, Courtney Boyd, Riss Brendel, Daniel L. Cardona, Nicole Denzler, Zorina Eckman, Benjamin Farley, Nathaniel Alex Gonzalez, Hannah Guldin, Alexander Gutierrez, Mandi Hall, Brandon Harris, Amanda Herr, Paige Hershey, John Hollas, Jolie Jones, Sydney Landis, Ken Donovan Landis, Brittany Taylor Lare, Alexis Lebesco, Sarah Lennon, Brianna Grace Linwood, Madeleine Lyash, Jeff Maisonneuve, Eion McCleary, Kaitlyn McCulley, Ayana Janell McGaw, Regina Marie Mehaffey, Amelia Mellberg, William Metzinger IV, Lyzzi Michel, Hannah Miller, Mab Moon, Breanna Nelson, Karissa Nicole, Danielle Parker, Jadin Poliski, Dixon Y. Pugh-Cook, Maggie Riley, Will Riley, Spencer Robbins, James William Morrow Shepherd, Tessa Sherk, Lizbeth Sherlock, Kyeir Smith, Rachel Stork, Shazeem Sueksagan, Jericho Tulayan, Miles Warren, Seth Zeller, Alex Zhao.
Founded in 1982, Pennsylvania College of Art & Design is a private, non-profit, professional art college offering BFA degrees, certificates, credentials, and curricula that enable students of all ages to pursue art as their life's work.
The exhibition program of the Gallery at Pennsylvania College of Art & Design uses art-based learning alongside artist-centered and community-focused programming to enable critical thinking and encourage dialogues with global perspectives for the communities of PCA&D, Lancaster, and beyond. www.pcad.edu
List Your Event
Hosting a public event in Lancaster City? Submit your event to appear in our event calendar.
Submit an Event