Music of the Passion
April 1, 2022 @ 8:00 pm

-

8:30 pm

Free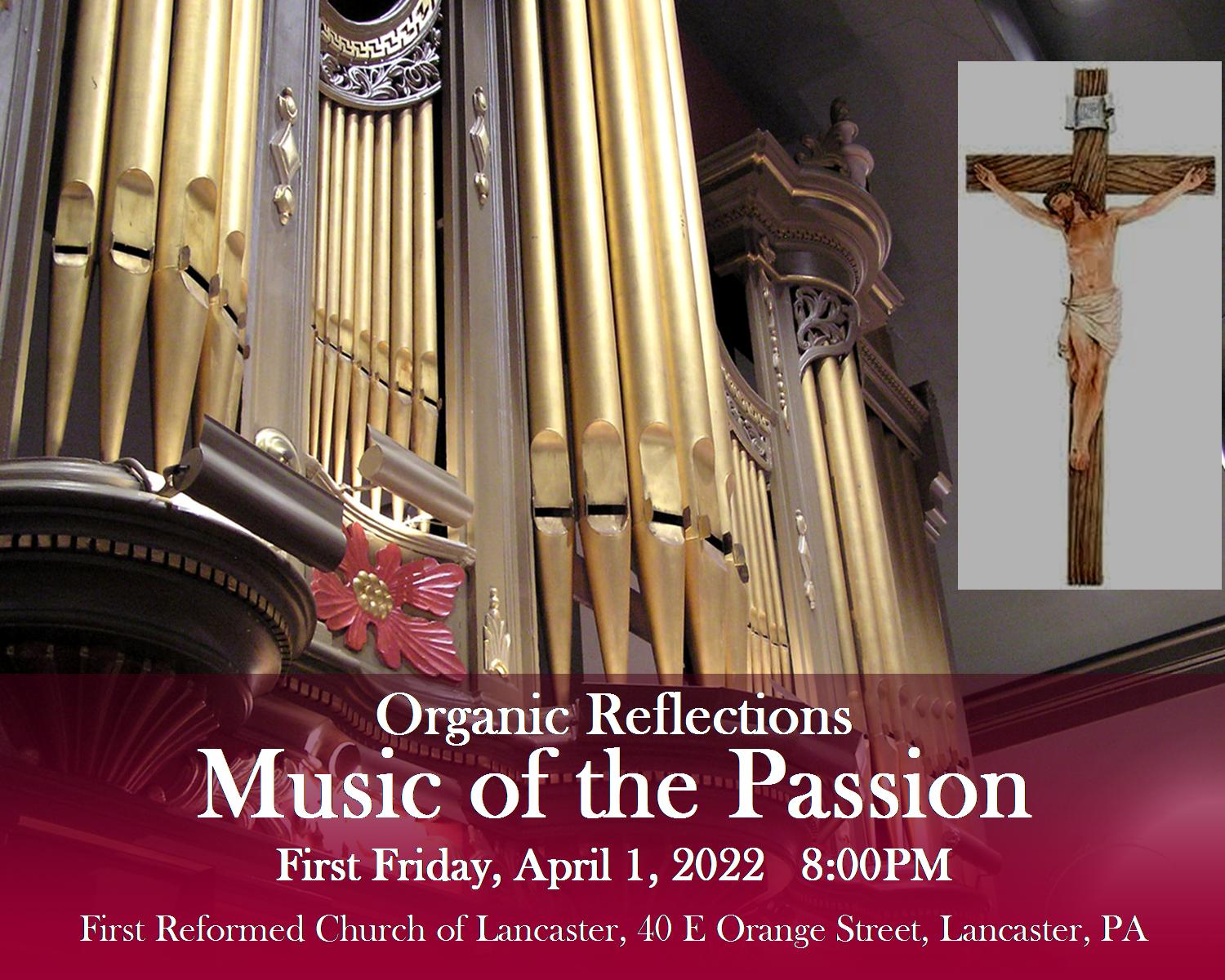 Commemorating the events of Holy Week, organist Larry Hershey will return to the console of the mighty vintage 1958 analog Allen organ on First Friday, April 1, 2022 for "Music of the Passion". The 30 minute concert will be held at 8 PM in the historic 1854 First Reformed Church, 40 E Orange Street in downtown Lancaster.
The program will include jazz composer Joe Utterback's "When I Survey the Wondrous Cross" and "The Last Supper" by Jaromir Weinberger. The program will conclude with Marcel Dupre's powerhouse "Resurrection" from Symphonie-Passion, a 1921 improvisation created and first performed on the great Wanamaker Organ in Philadelphia (currently in Macy's Department Store).
This series of free 30 minute concerts is a gift to the community from First Reformed Church, a center city congregation of the United Church of Christ. Only 30 minutes in length, the free concerts begin at 8 PM each First Friday for the convenience of those who wish to spend the early evening visiting downtown galleries before the concert. Doors open at 7:30 pm. All are welcome to hear 30 minutes of classical organ music that will refresh your soul and inspire your spirit.
List Your Event
Hosting a public event in Lancaster City? Submit your event to appear in our event calendar.
Submit an Event