love letters vol.III-philautia
February 3 @ 5:00 pm

-

9:00 pm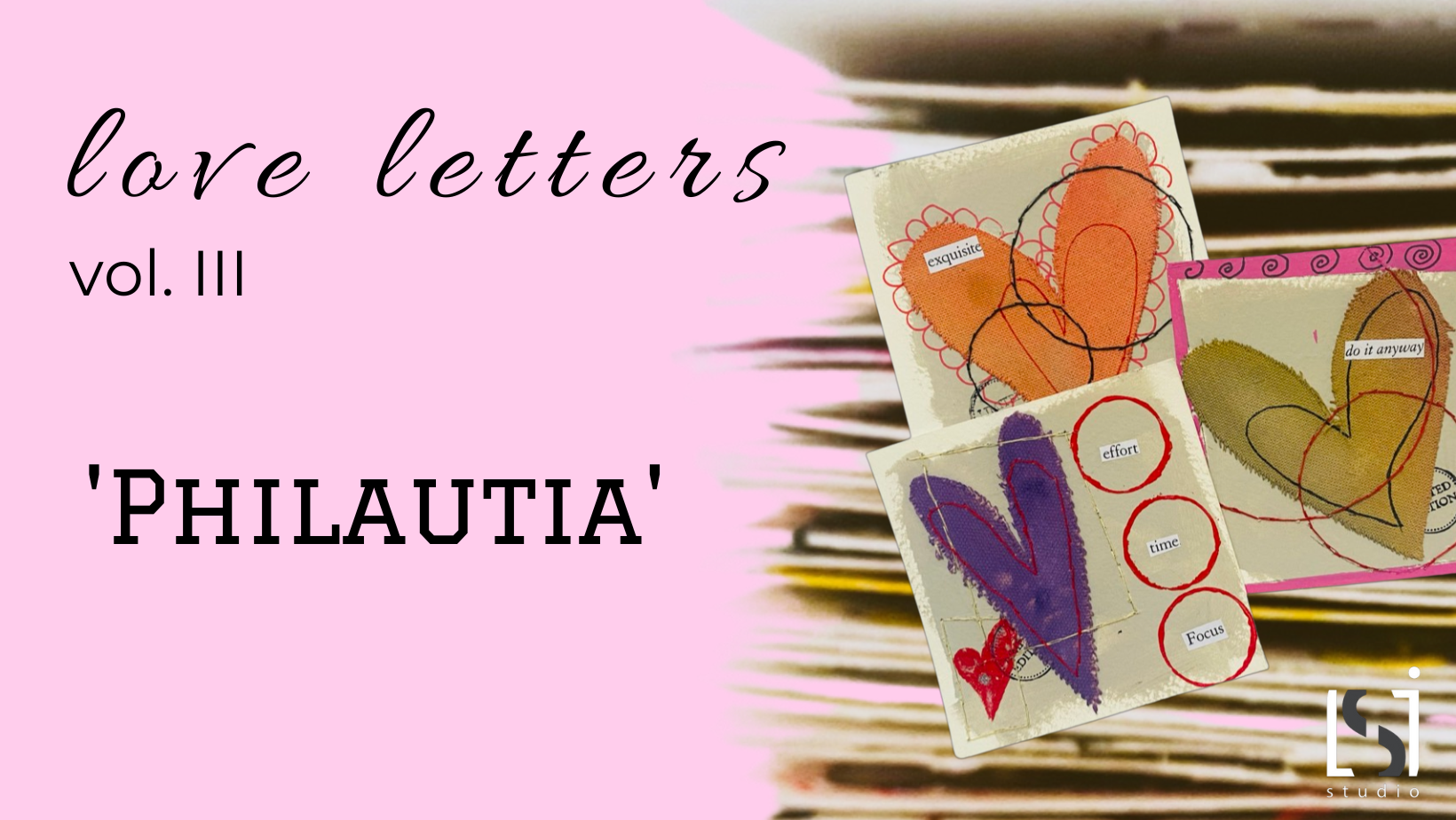 Something New. Something used. But nothing blue….
Did you know when you google statistics about love, just the word love, everything that pops up is statistics regarding romantic love?
Did you know leading experts, in fact, identify 7-10 different types of love?
And, did you know that your capacity to love another is directly proportional to your capacity to love yourself?
It is with mindful intention that 2023's volume of 'love letters' creatively celebrates, encourages and affirms the practice of self-love.
Stemming from the Greek word, philautia, self love is by far the most important form of love consisting of unconditional self-acceptance and appreciating one's self. For it is through the practice of radical self-love we are enabled to form deeply intimate relationships with others, be them, platonic, familial AND romantic.
This month Loryn Spangler-Jones celebrates the concept of self-love with over one hundred mini originals covering the walls of LSJ Studios. A record breaking number of original works, Spangler-Jones celebrates this deeply vital and and often under celebrated form of love throughout the entire month of February.
Opening First Friday, 2/3/23, this collection of mini originals is an exhibit to not be missed!
2.3.23
5p-9p
All are welcome!!!!
List Your Event
Hosting a public event in Lancaster City? Submit your event to appear in our event calendar.
Submit an Event