Joseph James Roach: Abstract Spectrum | Mulberry Art Studios
April 2, 2021
@
5:00 pm
-
9:00 pm
April 2, 2021
@
5:00 pm
–
9:00 pm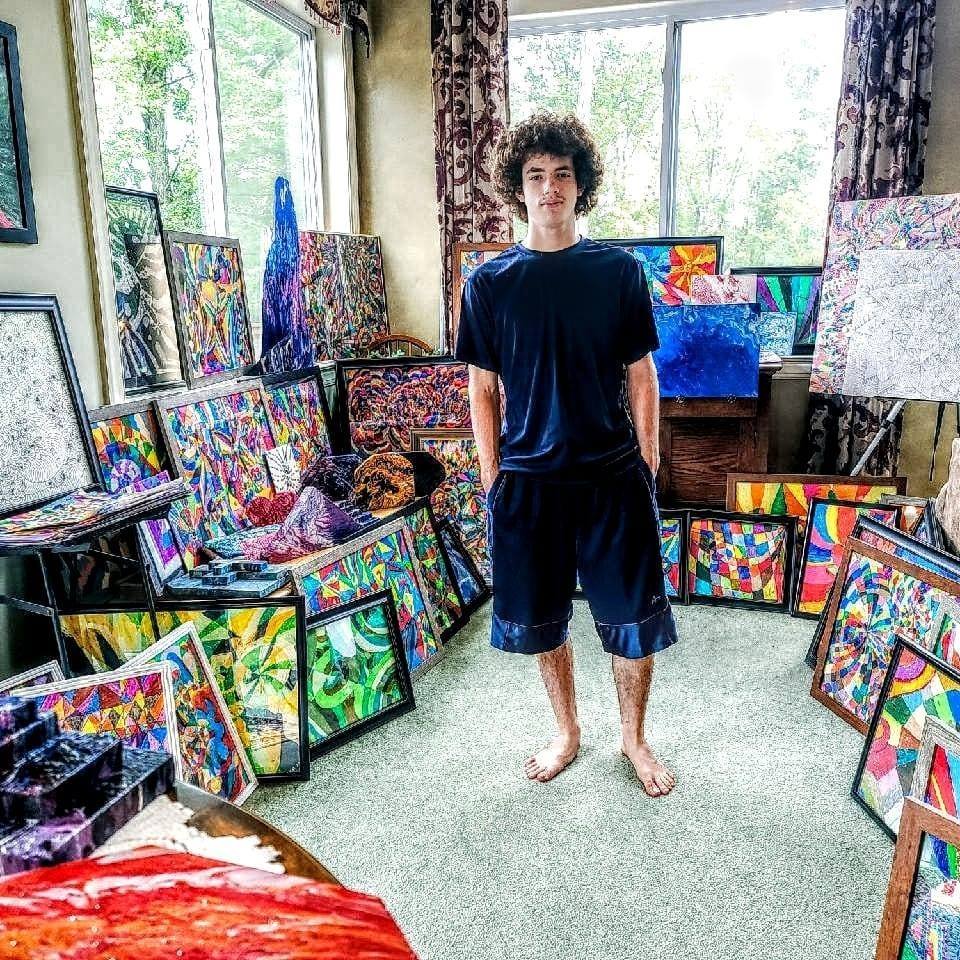 Abstract Spectrum, 17 year old Joseph James Roach's first solo show, will be on exhibit at Mulberry Art Studios this April. Abstract Spectrum opens with a First Friday Reception on April 2nd from 5pm-9pm, and will run throughout the month of April. April is Autism awareness month and Joseph is excited to share his work during such an important month. "I'm Autistic but mostly Artistic," explains Joseph. "I spend hours creating, and everything I create comes out different. I have a passion to see others find their full potential." Joseph's goal is to go to other schools and share with struggling students that if they don't give up amazing things can happen.
Joseph struggled quite a bit himself at school, trying to find his niche. Finally in 8th grade, his art teacher Julia Hibshman at Manheim Central Middle School let him just do his thing. What was at first simply scribbles, soon developed into intricate and eye catching abstract art pieces with the encouragement of Mrs Hibshman. An incredibly prolific artist, Joseph's work grew rapidly into a collection of vibrant pieces that became Abstract Spectrum.
10% of all proceeds will be donated to Aaron's Acres.
List Your Event
Hosting a public event in Lancaster City? Submit your event to appear in our event calendar.
Submit an Event