In The Weeds: New Works by Andrea Biller Collins and Beth Hacker at curio.
April 7 @ 10:00 am

-

8:00 pm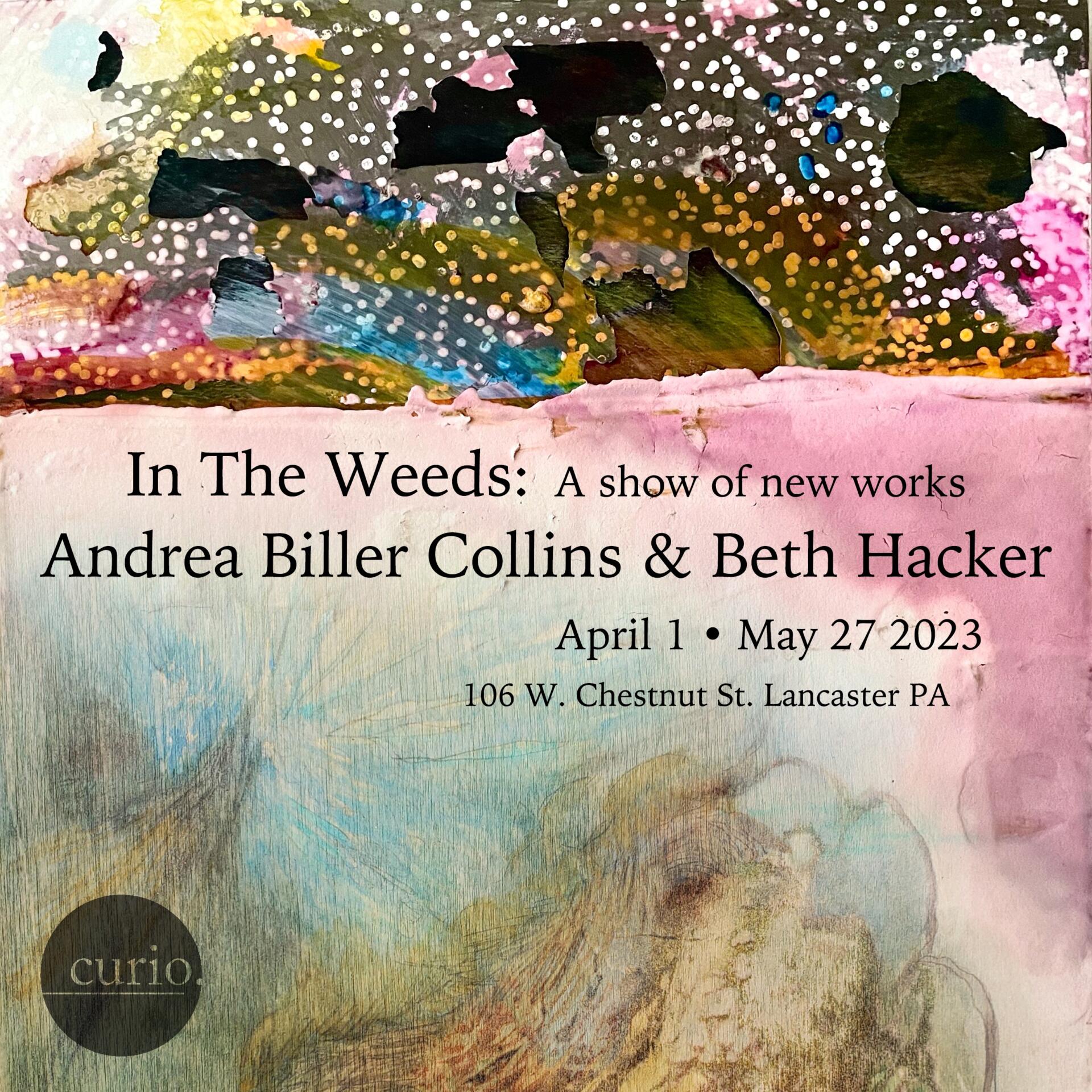 We welcome artists Andrea Biller Collins and Beth Hacker to curio. Two artists who found a friendship in their mutual love for things that grow and the spaces in which we all live.
Pulled from the natural world, each piece offers a fragment of a much larger landscape. Gardens and greenspaces, wooded areas, riverside embankments and creek beds, these are opportunities for wonder and amazement. They are also the source of both artists' collective inspiration. For Andrea & Beth, it's about finding connection to life, reckoning with change, and dreaming in the loam of nature's influence.
Their artworks have a sonorous quality, that of fallen leaves and compacted snow underfoot, or the almost imperceptible sound of a seed carried away on the currents. They reverberate with the language of insects hidden deep in the cool grasses of a summer evening, and the constant lapp of the watersedge over stone and shell.
The reverence for our spaces that are left to self govern goes beyond the visual in this exhibition, and you can feel it in your bones. Each piece is a call to attention that makes us look up from our devices, away from our screens, and focus on something that has always been and will continue to be. Though there are questions mixed into this revelry. A wondrous inquiry at both sides of the coin, the fragility and robustness of life. Imploring the moment about what makes their subject so elusive and attractive. Scrying into the days to come and imagining what the spaces we know now will look like in the future.
List Your Event
Hosting a public event in Lancaster City? Submit your event to appear in our event calendar.
Submit an Event