HEADSPACE: multidisciplinary works by PCA&D Senior Fine Art & Photography majors at curio.
March 4, 2022 @ 9:30 am

-

8:00 pm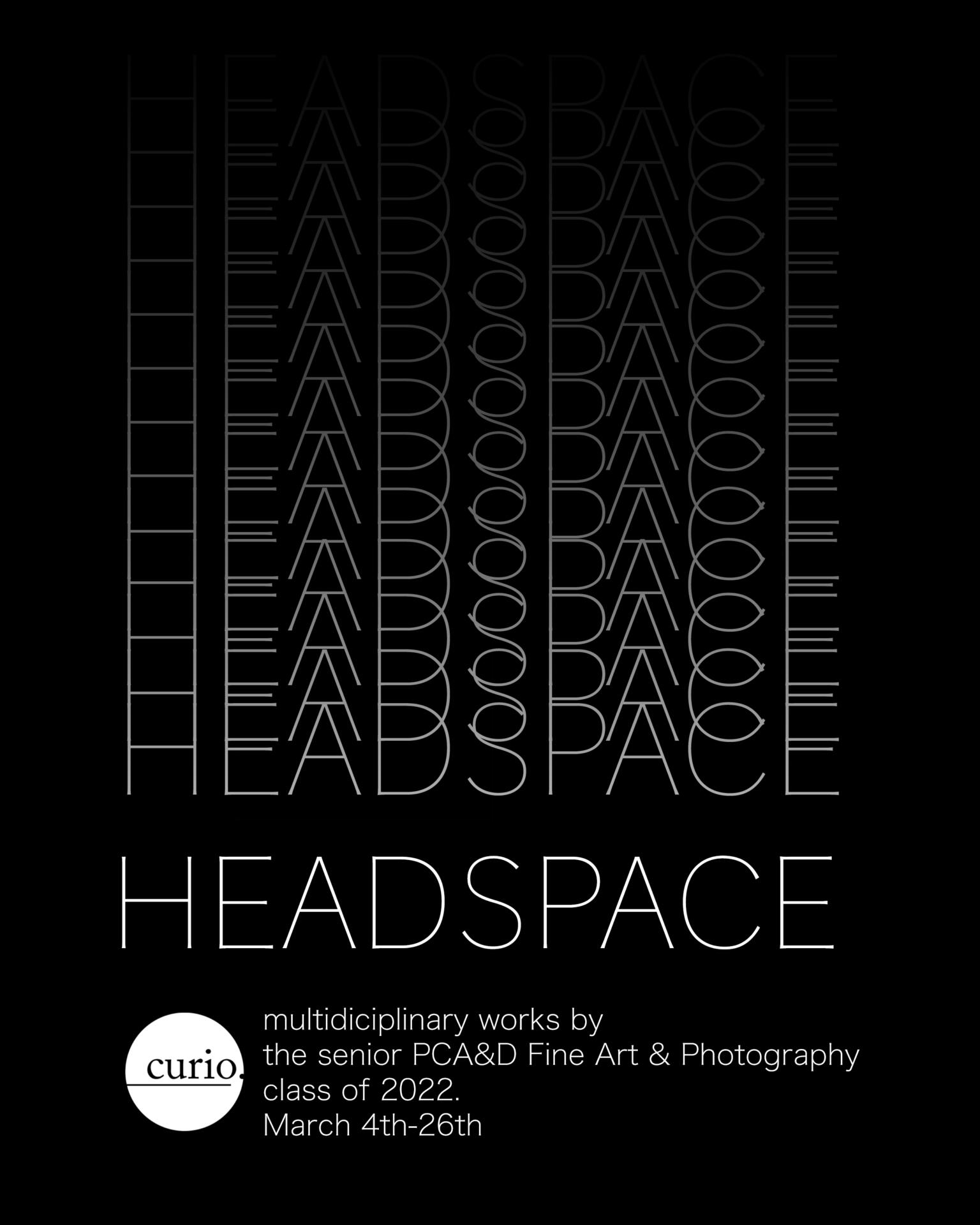 A phrase used often to describe a mental landscape, a place built of individual thought that is unique to the mind it exists in. This terrain can be made accessible to others through verbal or visual explanation. This phrase is also the catalyst for our current exhibition which brings together the Pennsylvania College of Art & Design senior Fine Artists & Photographers.
Unified by the connecting thread that is the creative freedom to show artworks which encapsulate each artist's individual point of view. The multidisciplinary works in this show provide the opportunity for the viewer to engage in various conversations with these young artists as they introduce themselves through their works. As the pieces speak for themselves, they also create a larger statement that connection is possible even when that connection is one of individuality. It's our ability to articulate one's thoughts and feelings that bridge gaps in our understanding of the world around us. The snap of a shutter, the stroke of a brush, impression of a print, or action in a sculpture convey endlessly different facets of a creative practice. This exhibition is a celebration of these differences as well as the artists who observe them.
Participating Artists:
Adelaide Biehn
Callie Morton
Cheyenne Tobias
Isiah Bates
Kennedy Toomey
Na'Chelle Morris
Ryn Martino
Aubrey Maurer
Cassandra Aaron
Emily Reifsnyder
Jaymi Vilardo
Kylie Hileman
Nicole Stoltzfus
Woodrow Clapper
List Your Event
Hosting a public event in Lancaster City? Submit your event to appear in our event calendar.
Submit an Event