Frank Netter, MD: Michelangelo of Medicine
May 8, 2021
@
10:00 am
-
June 20, 2021
@
4:00 pm
May 8, 2021
@
10:00 am
–
June 20, 2021
@
4:00 pm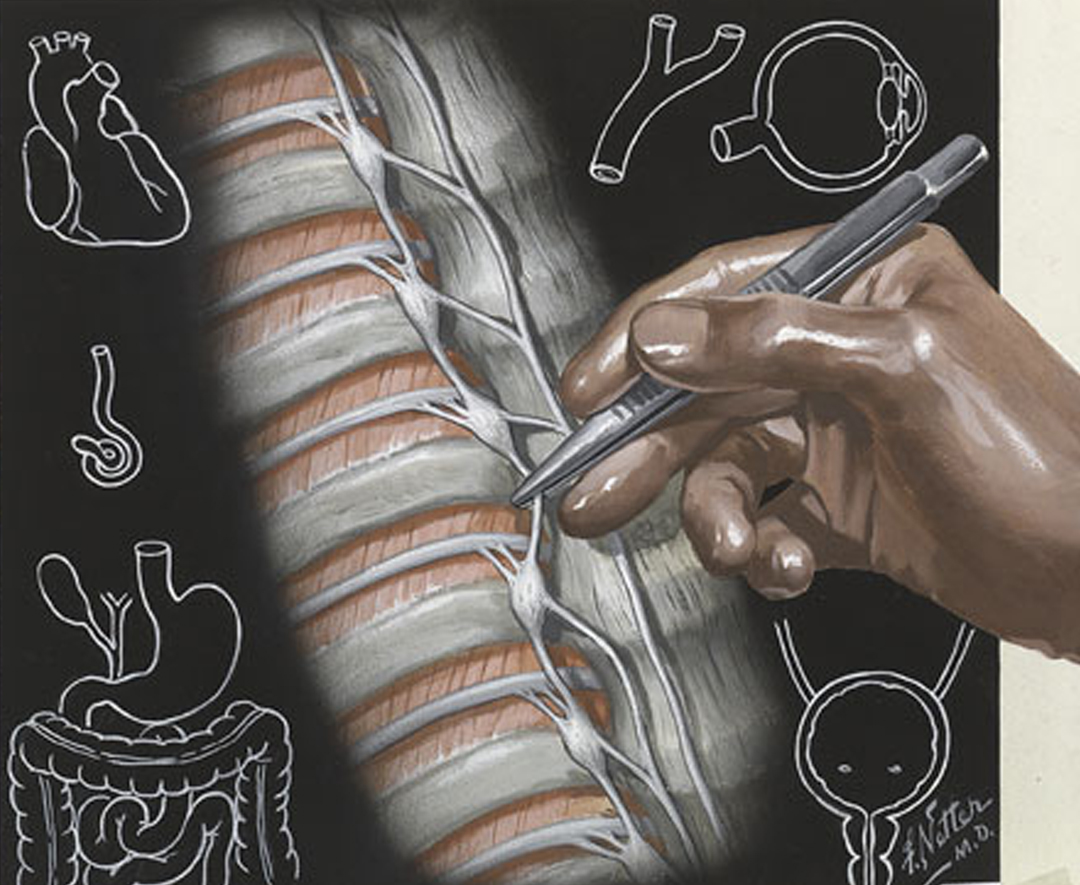 Featuring the medical illustrations of Frank Netter, MD (1906 – 1991), this exhibition includes over 30 medical illustrations and a selection of medical artifacts from the collection of the Lancaster Medical Heritage Museum.
Born in New York City, Netter had an interest in art from a young age, but followed his mother's advice to become a physician. After graduating medical school in 1931 at the height of the Great Depression, Netter worked at Mount Sinai Hospital and moonlighted for pharmaceutical companies, creating medical illustrations to explain new drugs that were in development. By May 1934, Netter's medical illustrations became in high demand, leading him to resign from Mount Sinai Hospital and turn his full attention to illustration.
Netter pursued his work in medical illustration until his death in 1991, creating drawings that would be used worldwide in medical publications. Documenting the medical advancements of the 20th century, Netter's Atlas of Human Anatomy continues to be an important resource in the medical field.
Image Credit: Frank Henry Netter, Automatic Nervous System, published with permission by Elsevier
List Your Event
Hosting a public event in Lancaster City? Submit your event to appear in our event calendar.
Submit an Event