First Friday "ORGANIC REFLECTIONS"
September 2, 2022 @ 8:00 pm

-

8:30 pm

Free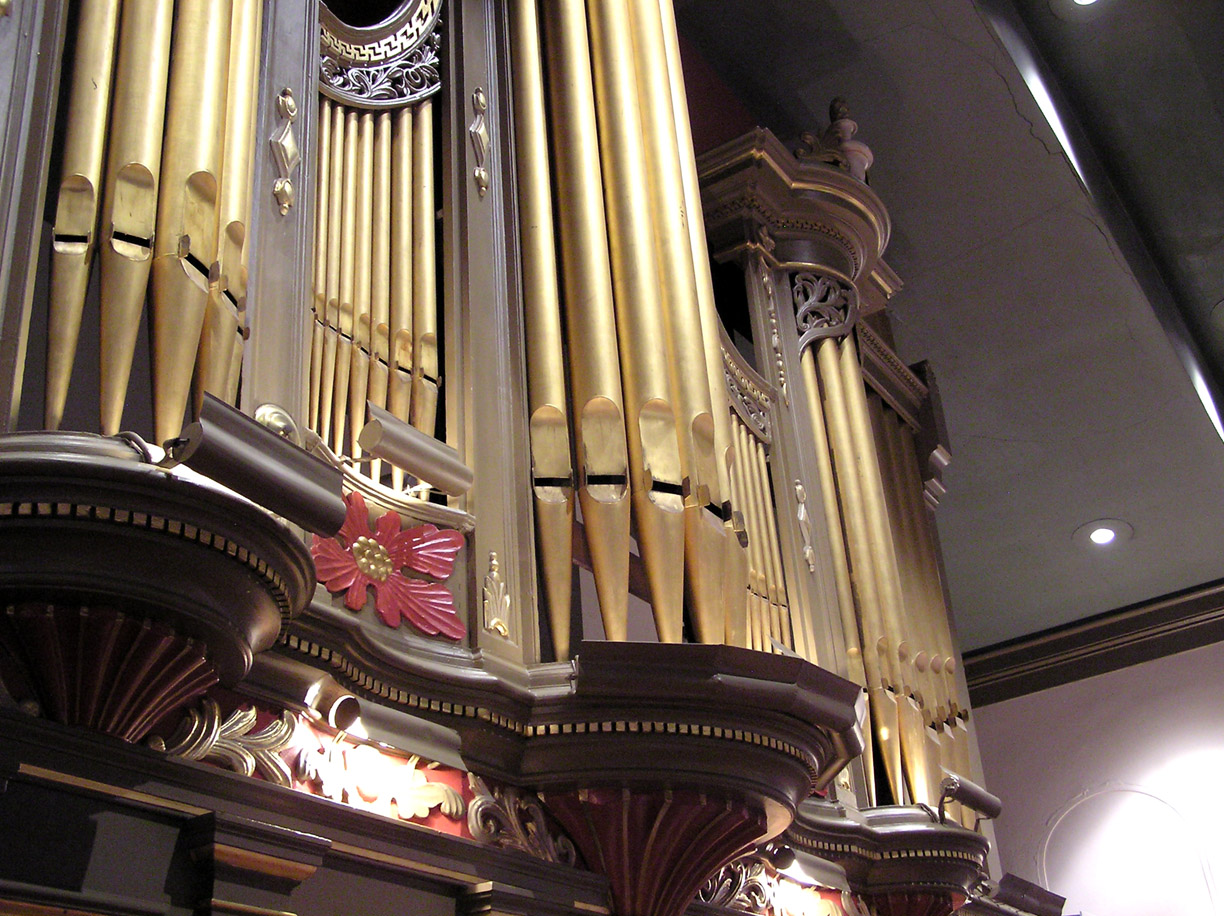 Organic Reflections: From Moffat to Muppet!
Guest organist Ken Krause will be featured at the console of the mighty vintage 1958 analog Allen organ on First Friday, September 2, 2022 at 8 PM for a 30 minute concert entitled "From Moffat to Muppet!" at the historic 1854 First Reformed Church, 40 E Orange Street in downtown Lancaster.
The program will include Johann Sebastian Bach's "Festival Fanfare", "Antiphon" by Georg Moffat, and "Passacaglia" by the late Gordon Young. The program will conclude with "The Rainbow Connection" from The Muppet Movie.
This series of free 30 minute concerts is a gift to the community from First Reformed Church, a center city congregation of the United Church of Christ. Only 30 minutes in length, the free concerts begin at 8 PM each First Friday for the convenience of those who wish to spend the early evening visiting downtown galleries before the concert. Doors open at 7:30 pm. All are welcome to hear 30 minutes of inspiring organ music that will refresh your soul and inspire your spirit.
List Your Event
Hosting a public event in Lancaster City? Submit your event to appear in our event calendar.
Submit an Event