Filling in the Blanks | curio. Gallery & Creative Supply
December 4, 2020
@
10:00 am
-
8:00 pm
December 4, 2020
@
10:00 am
–
8:00 pm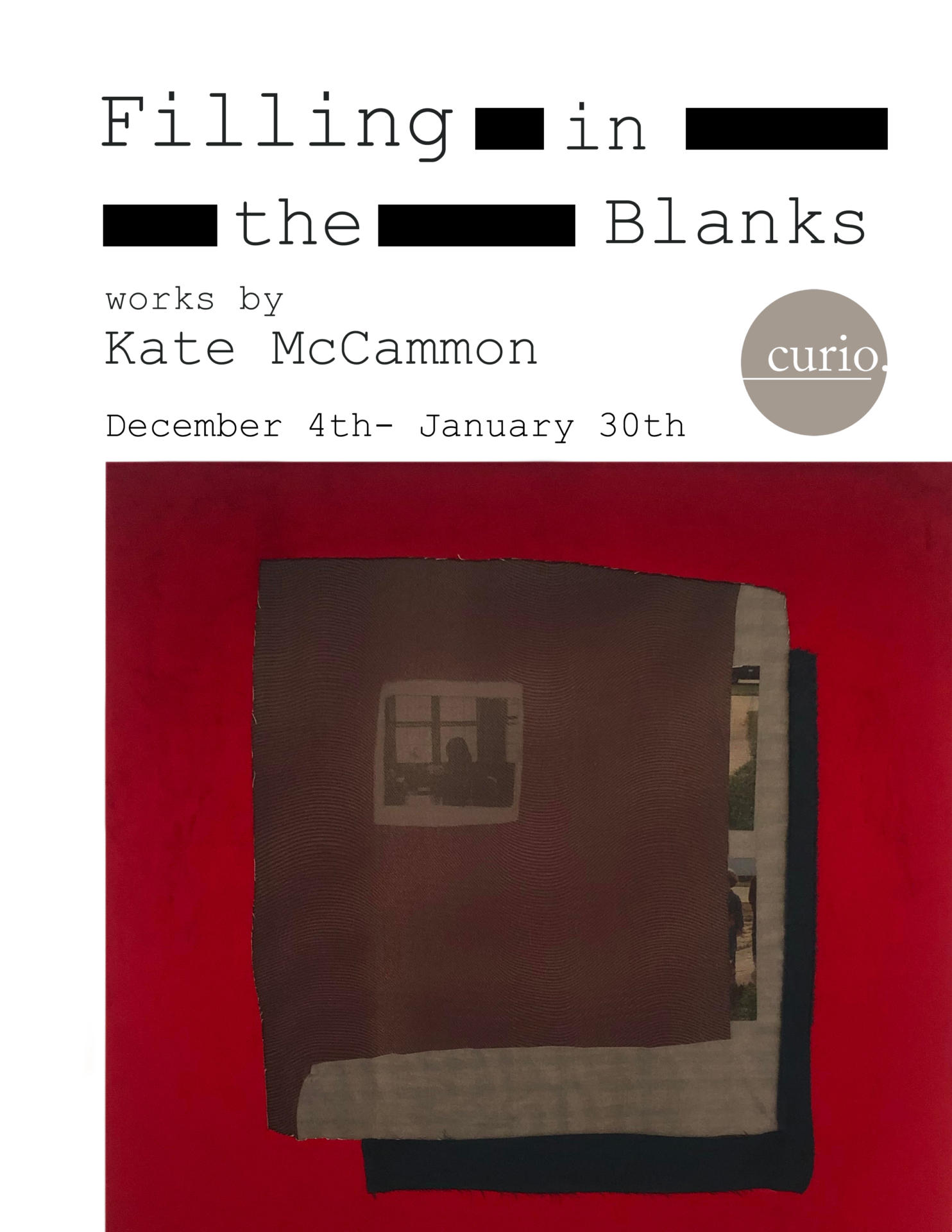 A story told in still frames. Photo albums that depict her family's history have become a well in which McCammon has been drawing from. Using fabrics and stitches as she would use paint, she crafts her pieces. Using the original photograph as inspiration, she disassembles and rearranges their elements as she incorporates them into her works.
The ability to recall our own history, and of our families is a powerful form of communication. People would gather around each other and tell stories, changing a bit here and there with each retelling. The photo album has long been a keeper of our passing years, many sit on shelves, or have been boxed away into a closet or under a bed. Today our cell phones have become endless depositories of our lives. Our history being filed away to an app or a cloud, and in such frequency and reliance that we often don't take the time to reflect.
Having an abundance of time brought on by Covid-19, and recently coming into possession of her family's albums, McCammon set about making a series of work that reimagines the events they depict. The use of fabric is as much a metaphorical choice as it is aesthetic or practical. She relates memory to fabric, stating that memories can be plushy like velvet or delicate like chiffon, and while some are still fresh in the mind, others are too distant and need to be stitched together to assemble an entirely new memory. With an adept understanding of form, depth, color relationships, and narrative, her works move beyond nostalgia and a longing for times past. They are their own, with a unique story even if their voice is borrowed. At times they are content with anonymity, playful in their composition, or calling you from across the room. They may be her specific history, but their echoes resonate with the history we all own.
List Your Event
Hosting a public event in Lancaster City? Submit your event to appear in our event calendar.
Submit an Event