Fictions & Realities: Micro Stories & Drawings by Matt Allyn Chapman
June 2 @ 10:00 am

-

8:00 pm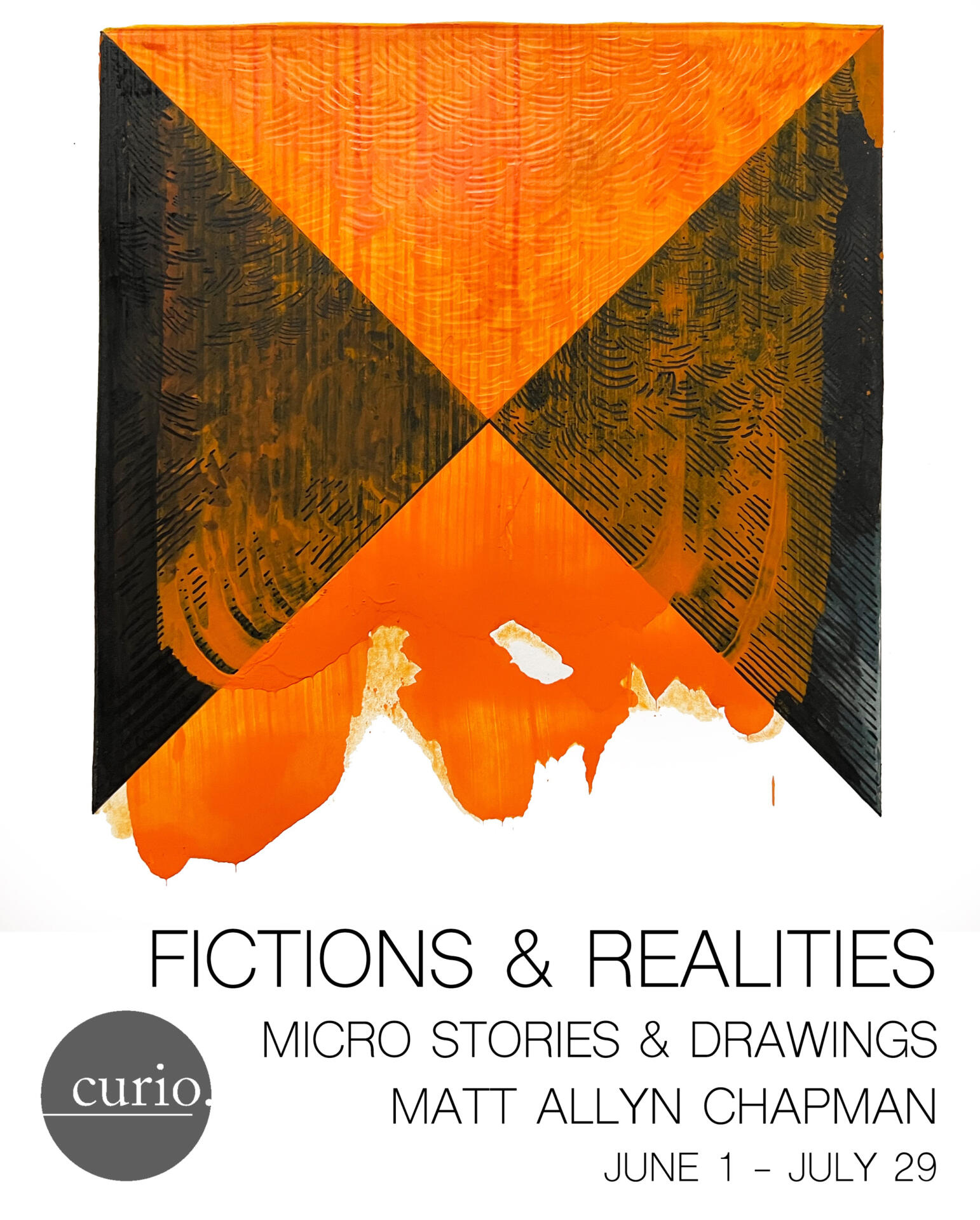 Join us for the opening of Fictions & Realities by Matt Allyn Chapman.
Storytelling is foundational to our collective experience. It's in the bedrock of human communication, and serves many purposes. Stories can help us make sense of the world we navigate, and by design, they entertain & mesmerize. A story allows a brief respite from the here and now, and even if for only a moment, transports its audience to a place between fact and belief.
Visual art is often described as a window, or a mirror. A physical space with its own borders that allows for an endless depth of exploration. Our ability to interpret, personally investigate, and arrive at a resolution when looking at art hinges on our willingness to engage and the ability to access the work.
For this exhibition, artist Chapman explores his interest in abstraction across two platforms, the written word and the visual image. In some cases the stories provide the context for the drawing, in others, the drawing inspires the creation of the story. While the written works are fictions, the drawings become realities, one made up and the other made real. Often choosing to suspend disbelief, and enter the realm of magical realism, fantasy, and surrealism. Places, objects, and beings that may be considered unremarkable by themselves in an understood reality now become fantastic, and at times symbolic. Some may close with questions unanswered, others are a veil that reveal a metaphor or allegory. Observations run though each piece, written or drawn, that ask you to be a participant and question "what is going on here?"
List Your Event
Hosting a public event in Lancaster City? Submit your event to appear in our event calendar.
Submit an Event