ECHO ECHO Gallery Talk
August 24, 2022 @ 7:00 pm

-

8:00 pm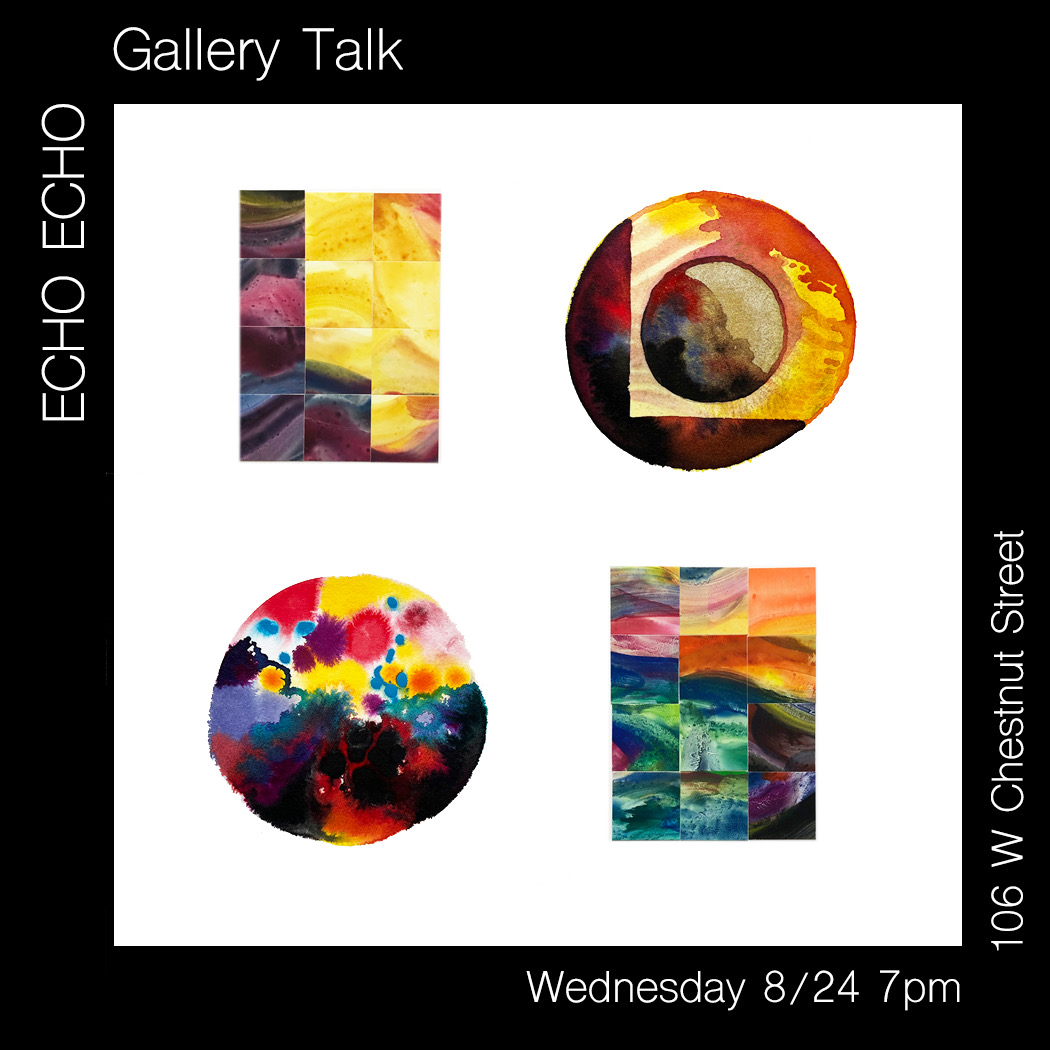 We are so thrilled to be hosting our next Artist Talk, featuring both Matt and Nicole! Join us in the gallery on Wednesday August 24th at 7:00pm for a conversation about our studio process, inspiration and conceptualization of our individual works as well as the responses we made for the works in ECHO ECHO. Questions and discussion are welcome!
"An Echo is described as a close parallel or repetition of an idea. Formed from a desire to create artworks independently, then come together and select individuals to be responded to, or "echoed", by the other, the concept for this exhibition took shape. Bringing to the forefront the artist's individual sensibilities, while presenting artworks that are connected in their aesthetics. Similar palettes, mark making, compositions and atmospheres are created when the works are brought together.
For Artists Nicole Duquette and Matt Allyn Chapman, collaboration is a large part of their relationship. Partners in life, owning and operating curio. while also sharing a studio, conversation and shared decision making happens everyday."
List Your Event
Hosting a public event in Lancaster City? Submit your event to appear in our event calendar.
Submit an Event