DRAWN TOGETHER. exhibition at curio.
February 4, 2022 @ 9:30 am

-

8:00 pm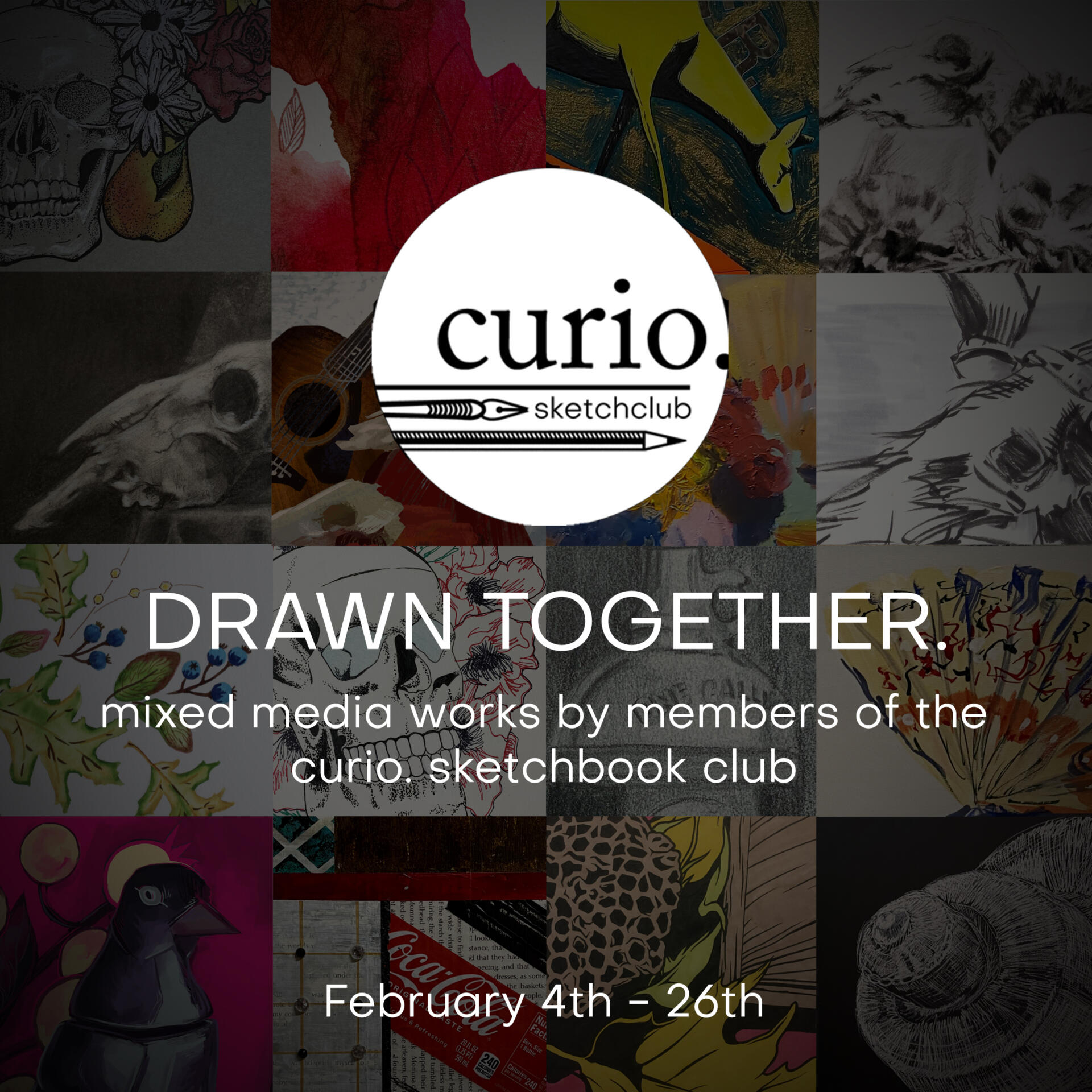 A sketch can serve many purposes for it's creator. It's a relationship that has many forms. Some capture the world we know, while others show us worlds of imagination. A sketch may be quick marks made in a few moments to grab an idea from the mind before it slips away, or carefully considered and composed getting every detail of its source just right. Both take time, and that can be a difficult thing to set aside. Community can also be an important ingredient when the opportunity for creating is present. Having those around you who encourage and appreciate the value in taking time to create in an atmosphere that is not built on judgment, but celebration for the undeniable uniqueness of it's participants.
Having all been created during Sketchclub sessions, this exhibition highlights the varied and amazing interpretations of the still life being observed. Showing artworks alongside their observed objects opens a conversation between the artist, yourself, and the object. How would you approach the challenge of drawing the object before you?
The Sketchbook Club at curio. has been an ongoing meetup for 4 years- we've been hosting it even before curio. was founded! Gathering and creating with other artists on a regular basis has been the forefront of the experience. Inspired by the weekly still life set up, it is always thrilling to see everyone's approach, technique or experimentation. All are welcome and free of any cost. We hope you too can set aside some time, pick up some materials, and join us for a future Sketchbook Club meet up.
List Your Event
Hosting a public event in Lancaster City? Submit your event to appear in our event calendar.
Submit an Event